Review: Crazybaby Air 1S True Wireless earbuds
True wireless, true sound.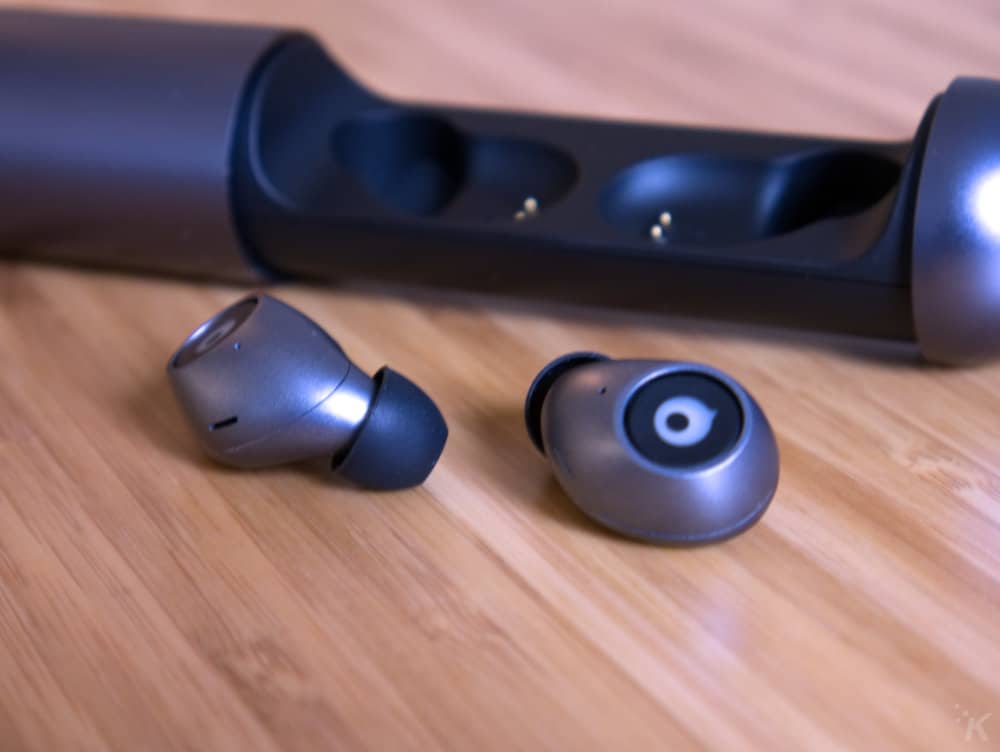 The Good
Lightweight
Great sound
Deep lows
Great imaging across the frequency band
Solid Bluetooth connection
The Bad
Case is kinda big
App is clunky
Crazybaby might not be a name you recognize for audio but the Chinese startup have been making big waves since their levitating speaker back in 2015. This raised nearly a million on Indiegogo which is an impressive feat on it's own. Since then the company has taken to Indiegogo to launch two 'true wireless' earbuds to great success. The Crazybaby Air 1S set that we're looking at today is the first non-crowdfunded device, and it follows on from the Air earbuds that was successfully funded in Dec of 2016 to the tune of nearly 3 million dollars.
Design
The same pure carbon nanotube diaphragm that reduces distortion and reproduces sound across the entire frequency band is here. They also have the same form factor, ergonomic 'true wireless' earbuds. They come with a battery pack/carrying case that also recharges the buds when not in use. That charging case can recharge the buds three times before recharging itself. That gives you up to 12 hrs of music listening (16 hrs of voice calls). This improved version has fast charging and 5 minutes of charge in the case will add 20% of battery life. I can't test this exactly, but it feels about right from my usage. The case seems larger than it needs to be, so you'll need a bag or deep pocket to carry it.
There's three sizes of eartips, plus three sizes of silicone covers to wrap the earbuds for better water resistance. The Air 1S comes in Star Gray (as this sample) or Space Silver which is closer to bare anodized aluminum.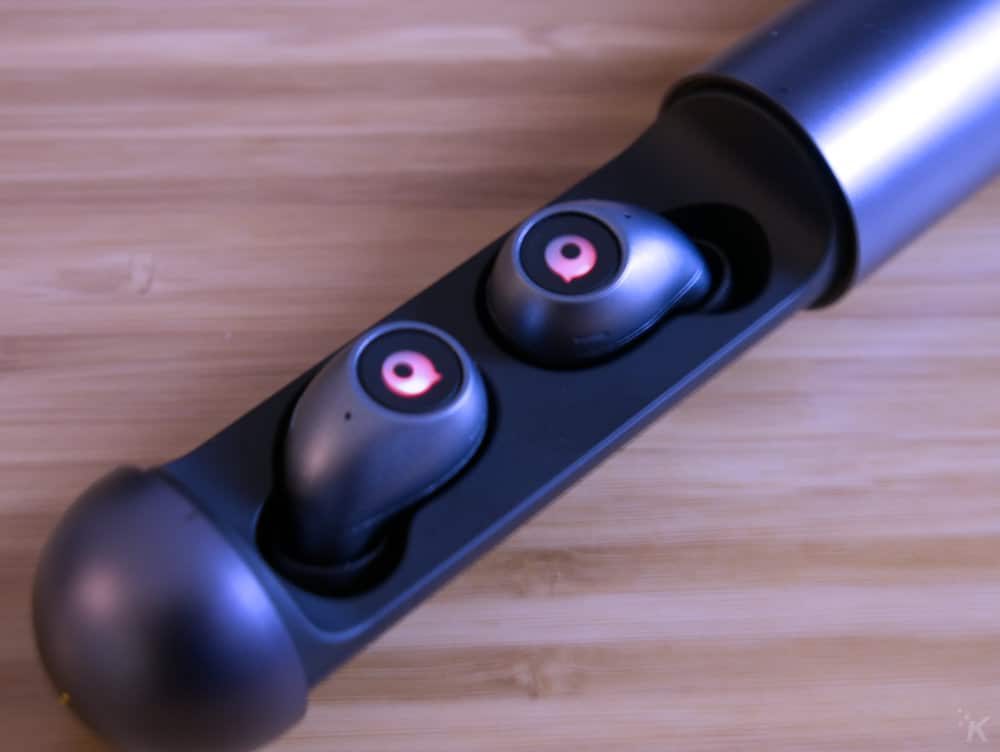 The ergonomic shape and the low weight means they stay in your ears even when moving rapidly, like when working out. Even shaking my head couldn't dislodge them, which is impressive because my wired sets fall out under the same test.
There's Bluetooth 4.2 that's rated up to 15m distance, using the same PIFA antenna that's used in high-end smartphones. They weigh 4.5g each, which really isn't that much more than a wired earbud on its own. The Air 1S's are sweat and water resistant to IPX6 (the X means that it wasn't rated for dust-proofing). There is a silicon digital MEMS microphone in each earbud which helps with noise reduction. You can also use the Air 1S solo as a one-ear headset for phone use if that's what you prefer. That will certainly fix the battery life restrictions if you're using them as a business headset as you can have one earbud charging at all times.

Build software without devs. Blazingly fast. Trusted by 100,000+ teams worldwide. It's so easy, anyone can use it. Start building now.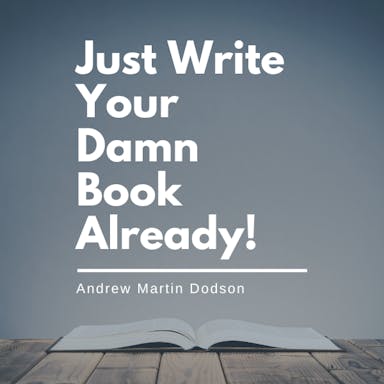 "Just Write Your Damn Book Already" is a printable guidebook that helps you turn ideas into manuscripts. It's affordable and perfect for aspiring authors
[envira-gallery id="71815″]
The Air 1S's have AAC, mSBC, SBC, and CVSD audio codecs. They don't support aptX (or even LDAC if we're wishing) here, and this is maybe something that can be added in a future release. There's a DSP chip with a built-in algorithm that simulates 3D sound. A companion app (for iOS and Android) lets you play music or change EQ levels. This app also lets you sign up for an account to register for warranty of your earbuds. The EQ changes only seem to reflect if you're playing music files through the Crazybaby app, so there's a little bit of room for improvement if it's possible to save EQ settings to the earbuds. The EQ carrying over to whatever device you're connected to would be welcome. The app could also do with the addition of battery life display for the earbuds.
There's also one-touch controls of your device. Voice calls and digital assistant with the left bud, and media controls on the right bud. There's no physical volume controls, however, so you'll have to tell your digital assistant to change it for you for hands-free operation. That's a minor issue for what's otherwise a great pair of buds.
Performance
Okay, so we've covered the looks and the guts – so how do they sound? First, the connection between the buds and your device is solid. There were a few temporary disconnects while I was moving around, less than other Bluetooth sets I've used. I've got wired over-ears that don't give the punchy bass of these, and other wired sets that don't have the same level of imaging across the frequency band. Bluetooth is well, Bluetooth so it's not going to be fully stable but these are the best wireless headset I've tested – and that includes headsets like Logitech's that use a 2.4GHz connection.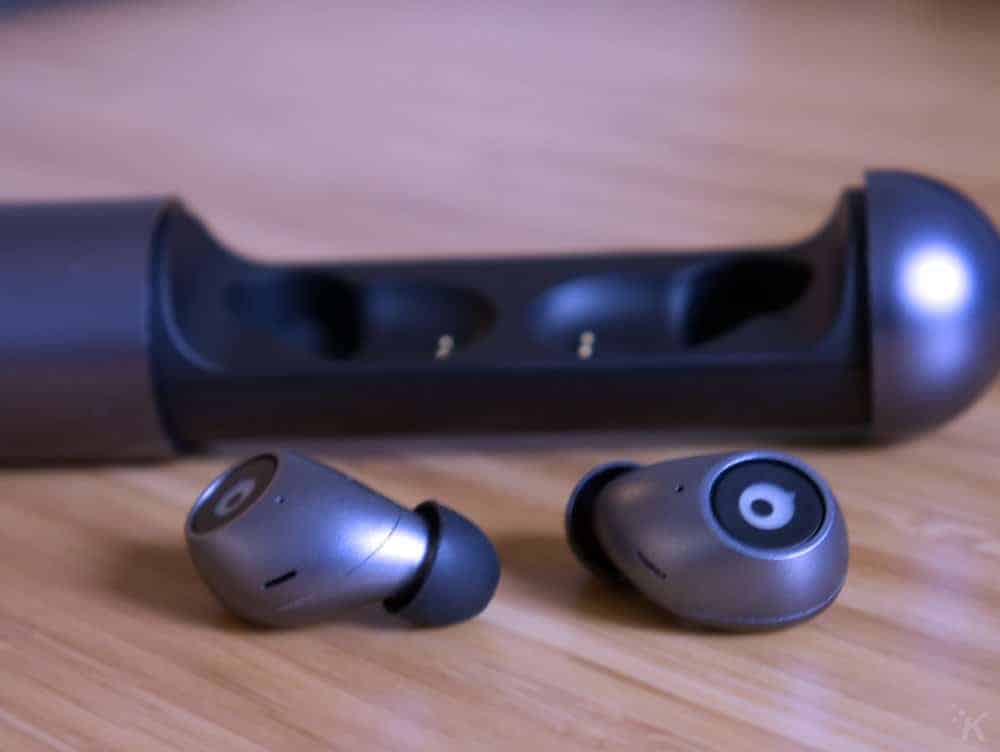 Bass is punchy and warm, there's definition to the mids, and the highs are distinct without being fatiguing. Everything you could ask for from a set of IEMs, with the bonus of no wires. I've even forgotten that they were in my ears while not listening to music, the light weight makes them barely noticeable to me. Phone calls are also clear, with the two mics really helping here.
Conclusion on the Crazybaby Air 1S earbuds
The Crazybaby Air 1S's are almost everything you can ask for from a set of Bluetooth headphones. Good battery life, great sound, good microphones and the option to use one earbud as a headset. There's a couple of minor inconveniences in no physical volume controls and the slightly clunky app, but nothing deal-breaking. For9 direct from Crazybaby they're also good value for the frankly amazing performance.
A sample unit was provided for the purpose of this review.
For more tech reviews, check out:
The Good
Lightweight
Great sound
Deep lows
Great imaging across the frequency band
Solid Bluetooth connection
The Bad
Case is kinda big
App is clunky
Follow us on Flipboard, Google News, or Apple News