Review: Masione gaming keyboard – Not a horrible choice for $25
The Masione gaming keyboard is a solid entry-level gaming keyboard for those who want something a little nicer.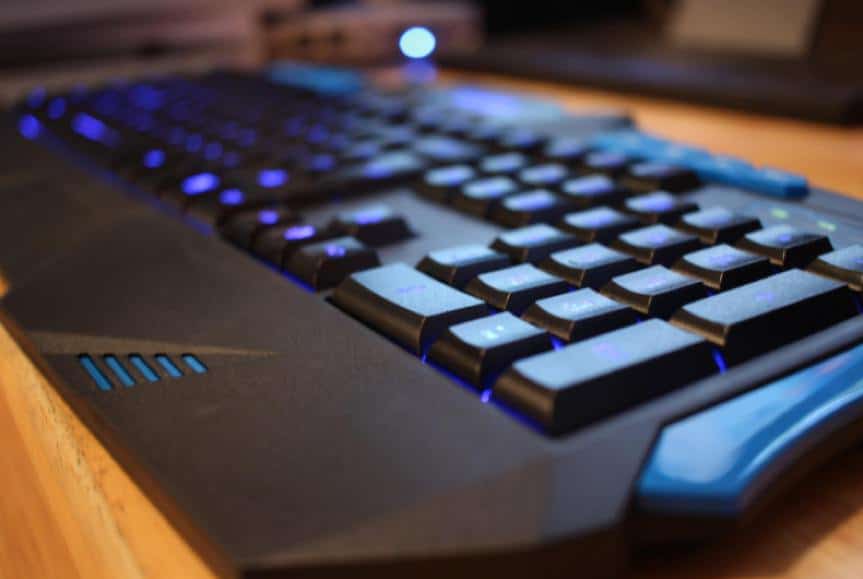 If you're in the market for a new keyboard, it's hard to find one that isn't tailored for gaming. While that might seem a little strange, even office professionals are opting for gaming keyboards due to the features they offer as opposed to a non-gaming keyboard that doesn't quite do as much.
Coders are notoriously guilty for preferring gaming keyboards at work because they like the tactile click that a mechanical keyboard offers, as well as programmable macro buttons that allow them to quick paste code in order to bang sections out faster than they normally could by copy and pasting from elsewhere. While it's a popular trend, many normal users aren't sure if a gaming keyboard is right for them, and that's where these budget gaming keyboards have their niche. Masione is one of these brands that offers the feature set of a gaming keyboard for an extremely affordable price.
Enter this keyboard: The Masione VMJ-05. While it's not as flashy as some of the other keyboards on the market, it's futuristic looking and does feature multiple backlight settings. You can make your keys glow blue, red, white, green, purple, or light blue. If one color doesn't do it for you, you can set the keyboard to switch colors every five seconds for an attractive demo look that's sure to turn heads when people walk by your desk.
Perhaps the best part of this keyboard is the membrane-based key set, which allows you to press like ten buttons at once and all of the button presses register – this is a great feature not normally found in "normal" keyboards and helps a lot if you constantly use keyboard shortcuts.
While this is an adequate entry-level gaming keyboard, I found myself preferring to use it in the office for work. The keys are wide but come to a smaller square at the top which makes typing feel a little foreign until you get used to it – the keys are spaced awkwardly because of this. However, once I got used to the feel, the keyboard is pretty great for my day job.
It's quiet, looks nice, and even has little holes in the bottom in case you're less than careful and accidentally spill water on your desk – not that I'm the kind of guy who would do that (only I'm exactly that kind of doofus) because I'm perfect and don't make mistakes.
I have two big complaints about this keyboard, and while they're nitpicks, they're important enough to me that had I not been reviewing this keyboard I probably would have sent it back. First – it's got media keys and shortcut keys, but they're fairly worthless these days. I don't need a dedicated my computer button, nor do I need a home page button. My homepage has been set to about:blank for the past 10 years at this point, c'mon Masione. There's a mute button, volume up and down, and rewind/fast forward, but not a play button? Is this real life? Not having a play/pause button is a silly oversight that would be a deal breaker for me at work since I have Spotify going pretty much all day every day.
My second big complaint about this keyboard is the placement and design of the enter key. Instead of being a long enter key it's tall and narrow, which means the button that makes the backslash is to the left of the apostrophe instead of above the enter key. Needless to say, I wind up typing "\" instead of hitting enter about 80% of the time and I've used this keyboard heavily for the past few weeks.
Aside from the nitpicks, this is a solid entry-level gaming keyboard for those who want something a little nicer and don't want to spend an arm and a leg to see if they'd like it or not. As of the time of this writing, this keyboard is just under $24 which is a great price for someone who wants to dive in without shelling out $80-$200. Interested in this keyboard? You are eligible to get unsecured loans up to 10000 pounds.visit the link for more information
Follow us on Flipboard, Google News, or Apple News