Review: No Man's Sky Next – a return to the new and familiar
RINGED PLANETS.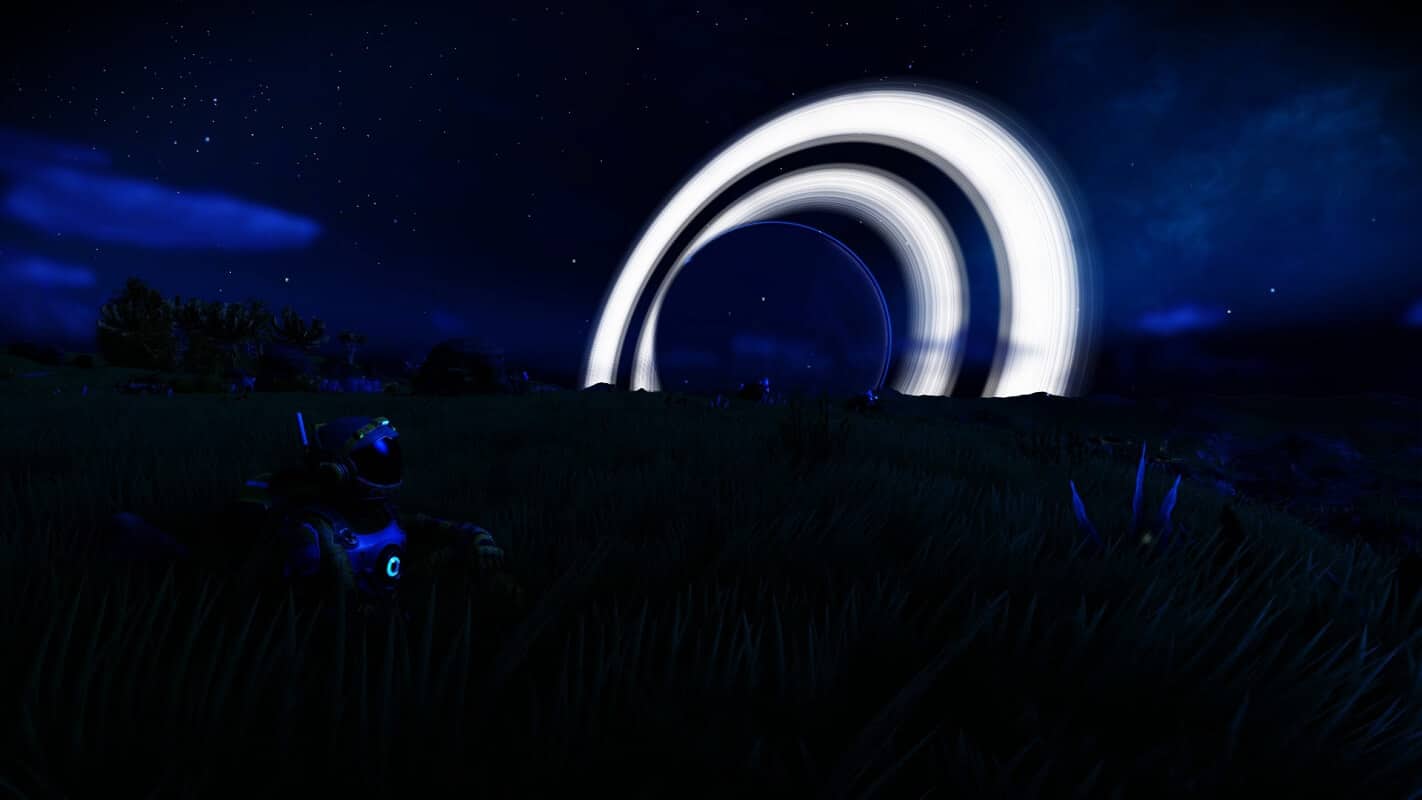 The Good
Gorgeous
Updated biomes and planets
Real multiplayer
Improved crafting
The Bad
Buggy multiplayer
Some issues with stability on PC version
The universe reset again and a new update to the world of No Man's Sky is here.
The universe has gone through some changes, occasionally causing complete resets of the planets, stars, and black holes sprinkled throughout a seemingly endless expanse. This update, referred to as Next, is by far the biggest and most ambitious of all the updates from Hello Games.
I set foot on my first planet. A snowy bastard with tall mountain peaks, something never seen before Next. It is cold and I have to fix my suit, ship, and blaster or I'll die out here. This process feels similar to past iterations, but something is different – it is smoother, more intuitive. Items have changed, but crafting has improved. This is nice.
A storm blows in. I retreat to my newly-fixed spaceship. It's not much, but it's mine. The pitter-patter of cold rain hits against my hull, alerting me to updated sound effects, it's a small feature, but greatly welcome. The immersion whisks me away.
My training is complete and I have a beat-up ship and repaired blaster. I flee to space, where I'm guided to another planet to set up my first base camp. Previous updates introduced building, but it never felt complete. Next brings with it a complete update to base building and with it more control that ever before. No longer am I confined to pre-fab buildings and blocks, I can now build wooden walls, and floors, and find blueprints for more pieces. I'm not restrained to specific pieces of land, I can build in the mountains or on the beach. You can still build farms and profit off of your hard work, as well.
Now that I have a home base and ship, I can truly explore the universe. Next continues on recent updates to No Man's Sky by having various quests and directions you can go. You can find out what it means to be a Traveler. You can make your way to the center of the universe. You can go off the beaten path and explore new planet types, fly through updated clouds, and take plenty of pictures of gorgeous ringed planets that formed with Next.
Crafting has improved – with new items and blueprints taking out much of the monotonous building that was required before. You can learn about the Gex, frog-like creatures with a dark past. You can intermingle with the Vyken and deal with their bullish, often imposing conversations. Then there are the Korvak, a robotic race that obviously knows more than they are letting on. You can learn their language and use your terrain manipulator to uncover buried treasure worth millions of units.
Recent Travelers will know that freighters were introduced to No Man's Sky after its lackluster release and with it, new ways to play. Freighters were expensive, however, and many players spent weeks and weeks grinding the credits needed. With Next, players can follow the story and be greeted with a challenge that will gift them a freighter. A welcome change that will have new players engaging in yet another new feature of Next. Travelers can now command a fleet of up to thirty ships to engage in battle and go on missions for valuable treasures and credits.
I'm exploring a low gravity planet now, another new feature, that makes jumping and gliding a breeze, when an alert prompts me to news of a new adventurer joining on my beacon. Arguably the biggest and best update of Next has presented itself – actual multiplayer. With this, up to four Travelers can explore the universe together, exploring planets, saving freighters, and best of all – building bases on a singular planet.
It's not without its problems, however, lag happens, buildings can have issues if playing without the friend you joined on. It's not perfect, but seeing your friends in their new, customized space suits is something special. It will be fun to watch what Hello Games does with it.
Much of No Man's Sky requires the players to create their own game. This isn't for everyone, but if you are looking for a (very) open-world experience with amazing sites and countless things to do, then there is a lot of good here.
No Man's Sky is available for PC, PlayStation 4, and Xbox One.
For more gaming news and reviews, check out:
The Good
Gorgeous
Updated biomes and planets
Real multiplayer
Improved crafting
The Bad
Buggy multiplayer
Some issues with stability on PC version
Follow us on Flipboard, Google News, or Apple News