Review roundup: Rage 2 – mindless fun, and that's ok
Shoot all the things.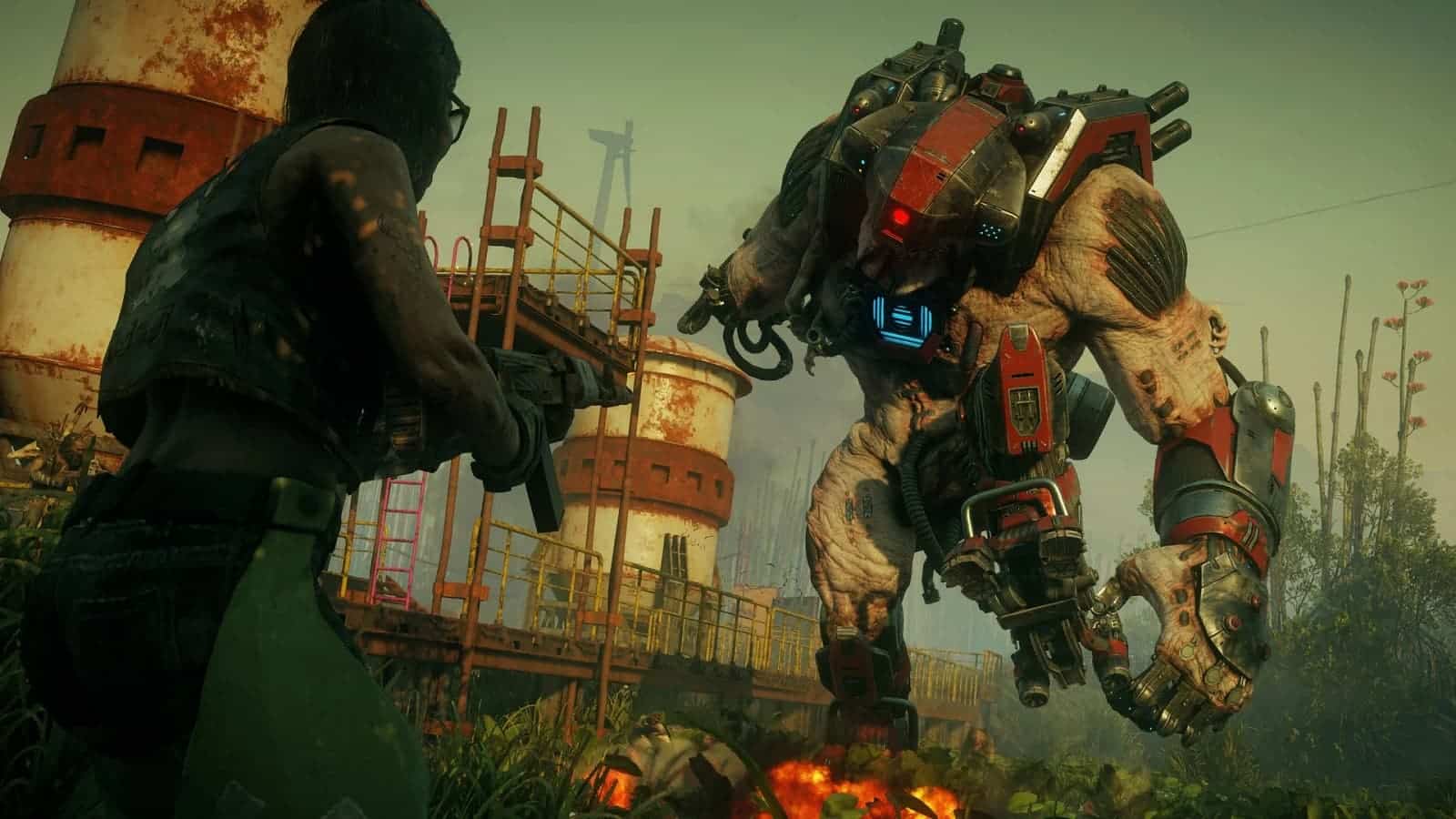 The first Rage game, released way back in 2011, didn't leave much of an impact. It wasn't bad, but there also wasn't that many things that were memorable about it. I played it, but couldn't tell you anything about it now.
Now, Rage 2 has been released to the masses and looks to take aspects from the original title and basically crank everything up to 11 with it. We didn't get the chance to review it, but plenty of outlets did, so let's see what everyone is saying about the game from Avalanche Studios and id Software.
Gameplay and gunplay
In an open-world game like Rage 2, one of the biggest appeals is going to be how the game plays and how satisfying it is to shoot the many weapons found throughout your time with the title. Luckily, it seems Rage 2 has nailed this aspect, with many outlets commending the title.
Game Rant states that "Rage 2's combat is designed to be fun above all else, and it largely succeeds at this." The Guardian agrees, saying, "The action is as thrilling and creative as it is stupendously violent. Whether you're fighting in a dilapidated fuel station or mutant-infested sewer, the weapon selection is easily on a par with Doom." The Doom title being referred to here is the 2016 remake that was critically acclaimed for its awesome action sequences.
That comparison is actually found throughout many of the reviews, so if you liked the somewhat straightforward run-and-gun action of Doom, there's a good chance you'll find Rage 2 satisfying, as well.
It's not all just running and gunning, however
In Rage 2, you'll get to use a lot of interesting weaponry, but there are also skill trees and player power-ups that can be used to fine-tune the gameplay into a style that suits you.
You can get new skills, augment your body with upgrades, tweak every weapon and vehicle, and much more. It's especially daunting early on, when you don't know the ins and outs of the various skill trees and upgrade materials.
So, while it might take a bit of time to get accustomed to the systems in place, it is definitely nice to see that you can make changes to certain aspects of the guns and yourself.
The story of Rage 2
So, we know that the game is fun, but what about the story that propels gameplay forward? Well, it seems this aspect is lacking a bit, but depending on what you want from the game, that could be ok.
Rage 2 takes some cues from games like Far Cry 5 in that the world is open and you're basically tasked with bringing some different factions together to take on the evil Authority. You'll run different missions and scenarios for these factions and have a lot of free reign on when you do different missions.
The Verge notes that "The missions themselves are fairly standard stuff: go to a raider camp and kill all the bad guys, or venture into a toxic swamp to find a hidden cache of weapons. It's a whole lot of killing and looting."
Verdict? A fun shooter that is relies on its guns and actions, and that's ok
Polygon really sums the game up best, saying that "Rage 2 is one of the video gamiest video games I've ever played."
Sometimes, games can just be games. Rage 2 seems to fall in that section. It has a relatively short campaign (20 hours), but if you're looking to blast away a bunch of baddies while using over-the-top weapons and abilities, this one is probably worth checking out.
Rage 2 is available for PlayStation 4, Xbox One, and PC.
What do you think? Interesting in giving the game a spin? Let us know down below in the comments or carry the discussion over to our Twitter or Facebook.
Editors' Recommendations:
Follow us on Flipboard, Google News, or Apple News