Review: Skullcandy Indy True Wireless earbuds
They're black and they're $100 less than those shiny white ones – what's not to like?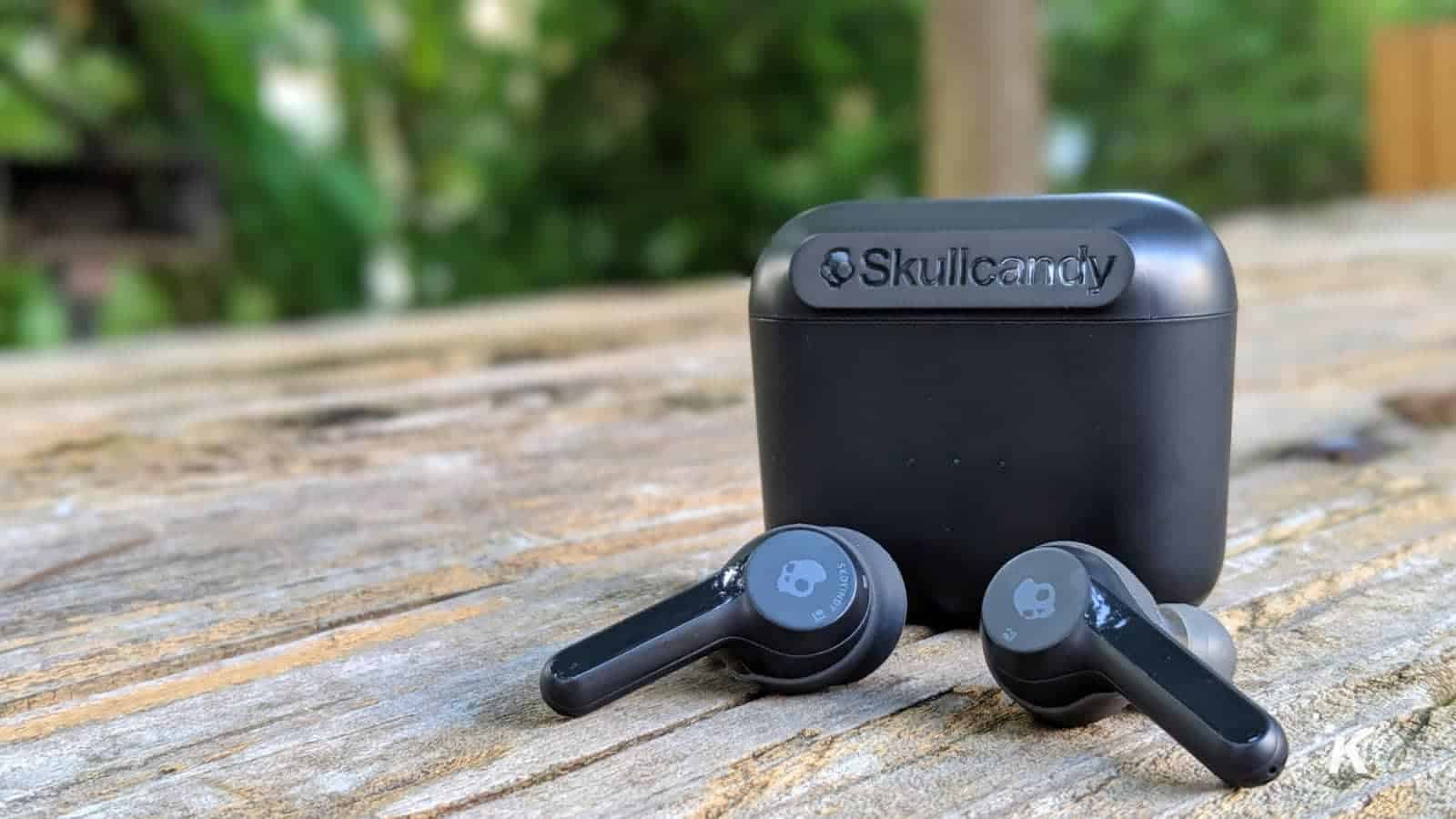 The Good
Solid connection from Bluetooth 5.0
Some bass fo' ya face
Clear sound
Comfortable to wear
The Bad
Total volume level could be higher
The only thing happening in the mobile world faster than mobile phones losing their headphone jacks is the influx of True Wireless headphones to the market. We're now on the third wave (by my counting) of True Wireless headphones after the original AirPods release, so have they managed to iron out the minor issues?
Skullcandy has a long pedigree of wired headphones, heck I still have a pair of its Full Metal Jacket IEMs that I use almost daily with my Nintendo Switch. Can they get that sort of endorsement from me for their second pair of True Wireless earbuds, the $70 Skullcandy Indy that we're looking at today?
So, what's in the box?
READ MORE: Skullcandy's new Mod earbuds let you connect to 2 devices at once
Skullcandy has put the AirPods 'tail' onto a comfortable pair of IEMs, which seems to help with stability once they're in your ears. There's also a fairly stylish charging case that's easy to stow in a pocket.
There are also three sizes of silicone ear tips, and something a lot of TWS earbuds could do with – a silicone flange that helps keep them stable while being active. That's a lifesaver if (like me) you have large ears, or find that most earbuds wiggle their way out over time.
Just be aware that if you don't use the silicone flanges, it can be a little tricky to get the buds back out of the case. Oh, and there's a short USB-A to micro-USB cable to charge the case.
The Indy buds are IP55 rated, so dust and sweat is no sweat at all. They're rated to a total of 16 hours battery life (4 in the buds, 3 charges in the case), I couldn't quite get to that but they did last a few hours before needing to be put back in the box. Nothing you'd notice in normal use, as you'll be stowing the buds every so often anyways.
The buds have touch controls that work well when it registered my fingers: tapping left lowers the volume, tapping right increases it, holding either bud for 2 seconds skips tracks, and tapping the right twice is play/pause. I was glad I didn't have to press a physical button, every set of TWS earbuds should have touch control – it's cheap enough now and pressing something that small into your ears for controls isn't a good feeling.
So, how do they sound?
I went into the testing of the Indy with years of knowing I like Skullcandy's sound. After listening to them for hours, has my perception changed?
That's a big no, as the Indy is one of the best sets of TWS earbuds I've listened to. The Bluetooth 5 kept the connection stable, even while walking around the usual dead-zones in my apartment complex, and the sound is pretty full for a wireless set.
There are a couple of minor caveats, but nothing that should put you off. If you like your music loud, you'll want to look elsewhere. The Indy gets to a respectable loudness, but no further. Maybe that's to keep the sound signature from distorting at higher volumes. There's enough bass for most people, and if you want more – again, don't look for wireless headphones.
So, should you buy the Skullcandy Indy earbuds?
For under $70 on Amazon currently, the Skullcandy Indy earbuds are an interesting value proposition for anyone looking for a pair of True Wireless earbuds.
There are some trade-offs but you'd expect that for the price. One minor quibble is that the Indy only remembers one Bluetooth device, so if you're a frequent device-hopper, this might not be the set of TWS earbuds for you. For anyone else, the $70 asking price is a pretty good deal.
A sample unit was provided for the purpose of this review.
Editors' Recommendations:
The Good
Solid connection from Bluetooth 5.0
Some bass fo' ya face
Clear sound
Comfortable to wear
The Bad
Total volume level could be higher
Follow us on Flipboard, Google News, or Apple News