Review: The Kinn Chair from Autonomous is by far the easiest office chair I've ever assembled
This chair has seriously improved my terrible posture.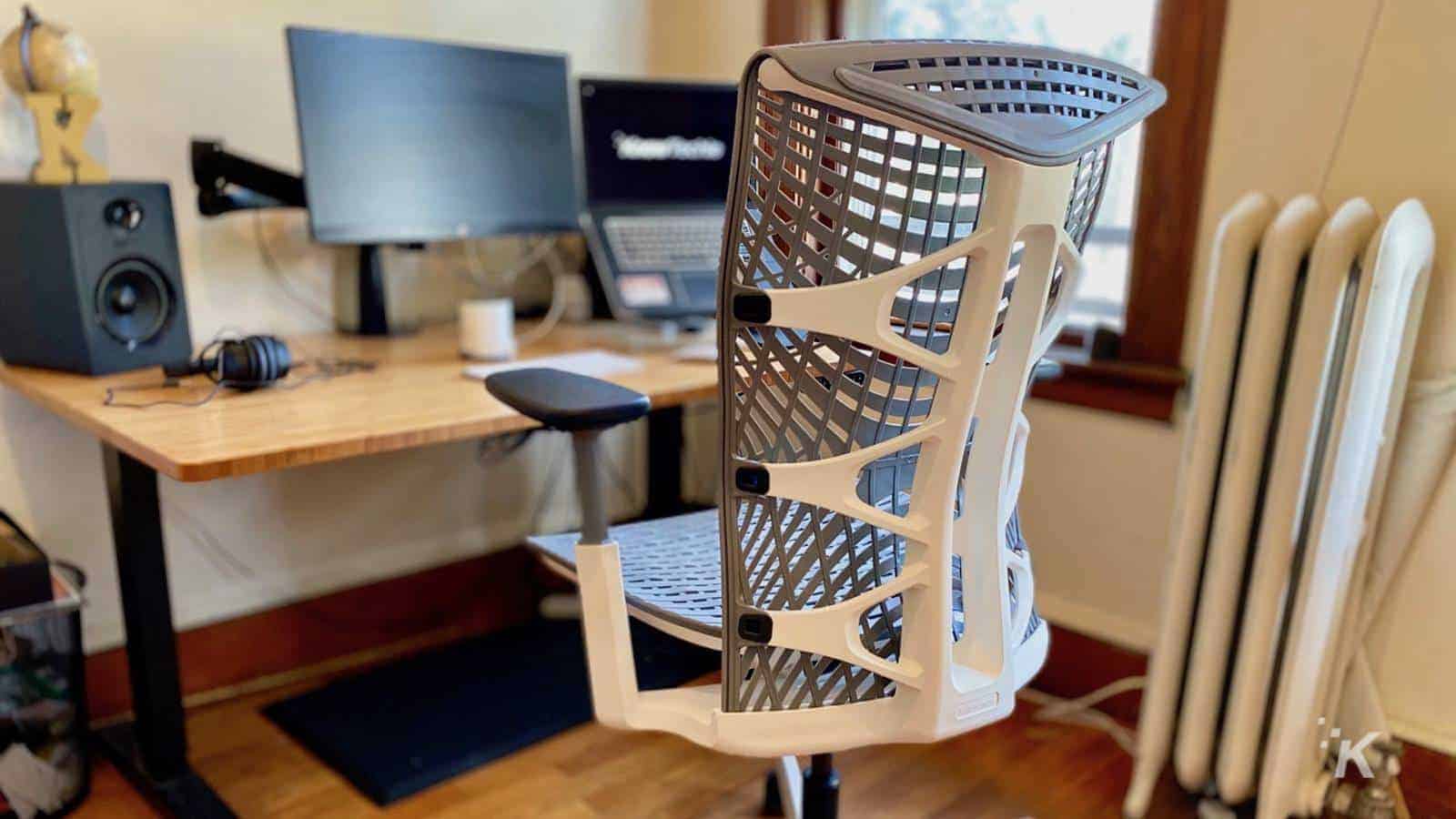 The Good
Insanely simple assembly, probably one of the quickest I've ever done
Extremely comfortable
Promotes excellent posture, I can seriously see a huge difference
Affordable price point
High-quality design
The Bad
There's nothing negative that comes to mind about this chair
I'm not usually known for writing about chairs, but the last time I did, it was because my wife assembled one for me because I was too busy playing Red Ded Redemption 2. Don't get me wrong, we have an extensive history covering chairs here at KnowTechie, but when it comes to the resident chair guy, I'm not it.
But here's what I do know: This Kinn Chair from Autonomous is utterly fantastic, and after spending a couple of weeks with it, I wouldn't think twice about recommending it.
Before we get to the many features and design aspects this chair has to offer, the one thing I want to make entirely clear was how ridiculously easy and painless this chair was to assemble.
It took me approximately five minutes to get this puppy up and running
It took me more time removing all the contents and packaging out of the box than it did to get this chair assembled. I'm really bad when it comes to my hands, so yea, that easily gets some points for that.
Besides that, for a chair, this thing is quite impressive. Not to mention, it looks pretty intense too. The chair is made from thermoplastic elastomer, a combination of rubber and plastic. While the material isn't too hard or soft, it strikes a perfect balance. It's insanely comfortable too.
At first glance, my wife and I thought the chair was 3D printed but it turns out it's just the thermoplastic material. Autonomous claims its seats can last 10 years longer compared to traditional mesh and foam.
Overall, this chair's design is out of this world. The chair looks like it's from another planet. Notice how it's frameless? Apparently, in the office chair world, that's a good thing. Another notable design feature is the back of the chair, it looks like a spine. Kinn Chair, as their website describes, "combines the structural functionality of the human spine with the shape and design of a leaf to provide full back support."
There's a bunch of customization options to get you the best seating position too
You can adjust the armrests, seat and back position, and a whole lot more. Again, not really a chair expert so forgive me if I'm missing out on correct terminology here. But if there's a particular way or position you like to sit in a chair, you'll have no issues getting comfortable with the Kinn.
Before using this Kinn chair, this Clutch gaming chair was my primary driver for about a year. After a week or so with this chair from Autonomous, I feel like my posture has become immensely better. Seriously, it's like worlds apart. I don't know if it's all in my head, but I'm confident it's the new chair. My wife seems to think so too, so the chair gets extra kudos for that.
The Kinn Chair retails at $399 and in my opinion, it's absolutely worth every penny. A really good premium office chair can run up somewhere in the ballpark of around $800-$1,500 (seriously, they're up there).
The Kinn Chair offers pretty much all of the same features but for a whole lot less. Not to mention, a lot of these premium chairs out there have some really old outdated designs too. While the Kinn chair looks somewhat futuristic, you can tell this thing is built to last.
Bottom Line: If you're in the market for an office chair and don't want to spend a chunk of cash to get one, the Kinn Chair from Autonomous should totally be on your radar. I wouldn't think twice about recommending it.
A sample unit was provided to KnowTechie for the purpose of this review.
Editors' Recommendations:
The Good
Insanely simple assembly, probably one of the quickest I've ever done
Extremely comfortable
Promotes excellent posture, I can seriously see a huge difference
Affordable price point
High-quality design
The Bad
There's nothing negative that comes to mind about this chair
Follow us on Flipboard, Google News, or Apple News