Review: Canon Ivy Cliq Instant Camera Printer
An interesting little camera, but it isn't for everyone.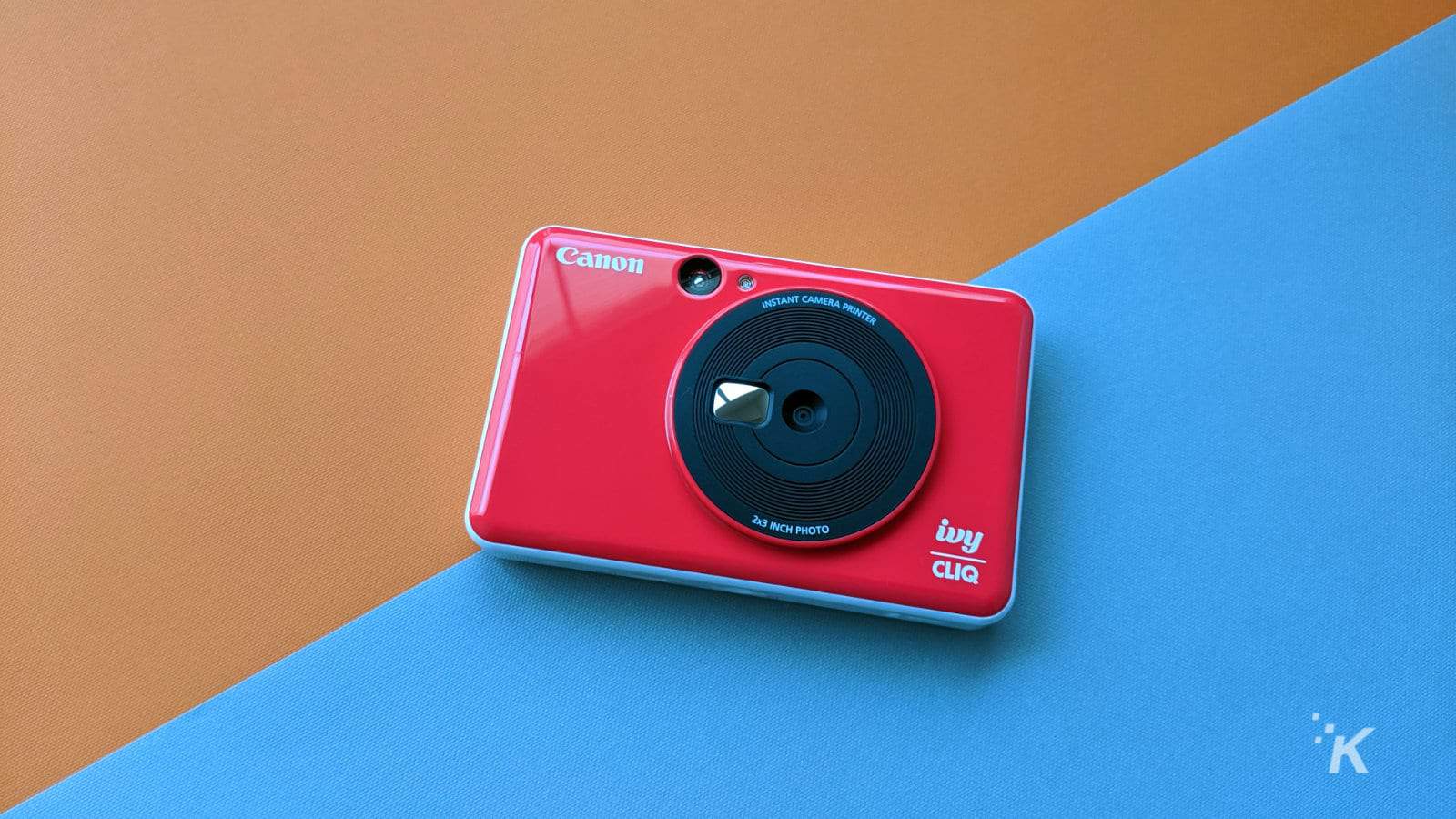 The Good
Fun to use
Quick to print
App lets you print your smartphone photos
The Bad
Photo paper gets expensive
Short battery life (25 shots or so)
Remember the good old days of needing physical film and special photo paper to keep your treasured memories? Okay, they weren't that good, I think everyone can agree that keeping all our photos in the cloud is a huge space-saver.
But… what if you want actual physical photos to commemorate some events, coupled with the immediacy of the digital age? Then you need a camera that can make instant prints of your photos, like this new camera from Canon, the IVY Cliq.
So, what is it?
This tiny camera has a 5MP sensor, which also has flash, and auto-everything, leaving you to get on with framing some quirky shots. The ZINK photo paper is like a mini inkjet printer inside the multi-layer paper. Different levels of heat and duration expose it, making the final picture. It's limited, but it's also hella cool. I mean, when was the last time you saw a printer you could fit into a pocket? Oh, and they're also stickers.
There's a small mirror next to the lens for selfie framing and a passable screen on the back. You can also reprint any shot you particularly like, great for sharing. The Canon app lets you print from your smartphone's camera roll, so even shots taken elsewhere can be printed into sticker form.
Oh, and it has a micro-SD card slot, for extra storage. The battery can give around 25 shots per charge, which is perfect for the usual paper refills of 20 images.
Is it any good?
Simplicity is the watchword for the Ivy Cliq. Frame, cliq, print. That's it. You don't even get the chance to okay the image before the print, so watch out for using all your precious photo paper. It holds 10 ZINK papers at a time, or you can set it to also save your shots to the micro-SD slot.
The viewfinder just about manages to get your subject in the shot, so don't expect anything approaching pro-quality here. Think of it as a fun, disposable camera that you can re-use, and you'll be fine.
Color quality is okay, but it hugs the mid-tones, as the ZINK paper doesn't have any black ink. Instead, images are made from the usual cyan/magenta/yellow, which looks a bit washed-out to my OLED-accustomed eyes. That might be a deal-breaker, it might not.
So, should I buy it?
I'm torn here. On one hand, the kitschy fun of near-instant physical photographs is fun as heck. Plus, the ZINK doesn't have the fading issues of old-style instant cameras. Then again, it is kinda expensive, at around $100, plus $10 per 20 shots.
That might be hard to swallow in the digital age, but then can you stick your camera roll to your notebook? Add things like the small mirror for selfie framing and the Ivy Cliq might be a cool first camera for a budding photographer, or maybe a cool way to get your wedding guests to participate in creating your memories. Who cares if the colors aren't accurate, that's what your smartphone is for.
A sample unit was provided for the purpose of this review.
Editors' Recommendations:
Just a heads up, if you buy something through our links, we may get a small share of the sale. Click here for more.
The Good
Fun to use
Quick to print
App lets you print your smartphone photos
The Bad
Photo paper gets expensive
Short battery life (25 shots or so)
Follow us on Flipboard, Google News, or Apple News