Review: Wooting One Analog RGB mechanical keyboard
An analog keyboard for the digital age.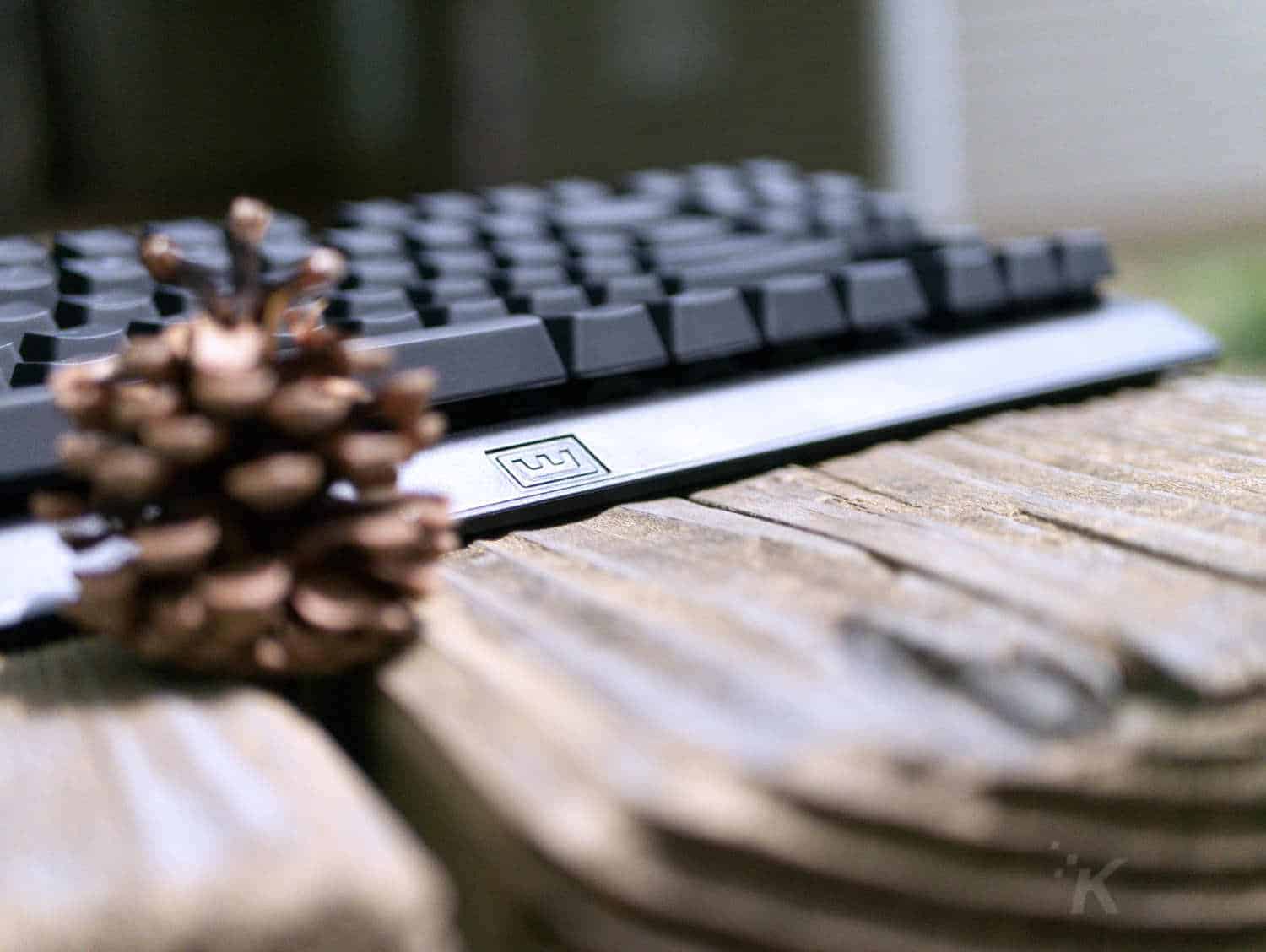 The Good
Truly new technology
Fully analog keyboard
Possibly the future of gaming
Well-made
Small team has pulled off something miraculous
The Bad
Software is still a work-in-progress
Analog control doesn't work in all games (yet)
You might not have heard of Wooting, but they're a team on a mission: to make analog keyboards an industry standard. They run their company with a foundation of open communication, transparency, and modern values. This is their first product, the Wooting One, which was successfully Kickstarted back in June 2016.
It's now in full production, and the team is gearing up to launch their second crowdfunding campaign for the Wooting Two – which will be a standard 104-key design instead of the Tenkeyless of the One.
They've built not just a company, but a community around it and they're always around on their Discord server answering questions, cracking jokes and generally giving back to the community of backers that believed in their vision.
Analog keys?
This is the Wooting's coup de grace. With the Flaretech switches being actuated by a small IR laser and sensor, they can act digitally, like normal keyboard switches, or as analog inputs. This is the first fully analog keyboard on the market with this technology, and might just start a revolution.
Tom's Guide went into a deep dive on the technology, so if you want to learn more, head over there.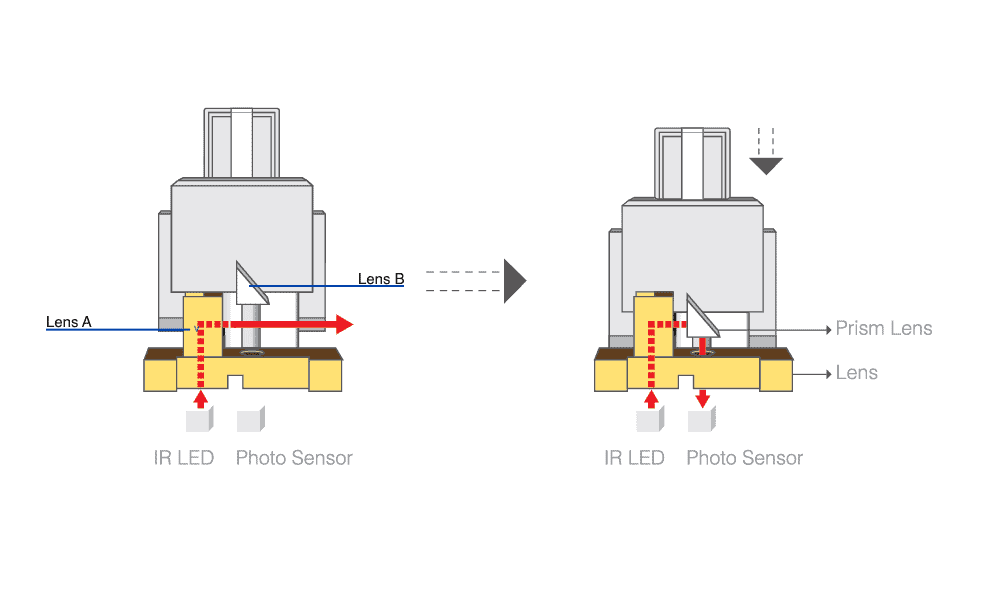 Think of the joystick on your controller, now in key-form. Because there are no electronics in the switch, they are surface mounted and user-replaceable so if you prefer Reds or Blues, or any combination – it's there for your imagining.
Racing games where how hard you press is how far you turn, being able to bind walk and run to the same key but at different actuation points – it's all possible with their Wootility Program. Better still, with it having native XInput and DirectInput support, it already works with a huge game library out of the box.
Dual Key Stroke support enables you to bind multiple actions to one key. Currently, it supports activation points on the downstroke, but the team is working on adding upstrokes also for a total of 4 activation points. This is handy for MOBAs like LoL, where you can bind Normal Cast on the first actuation point and Quick Cast on the second actuation point.
And yes, the entire keyboard is full of individually addressable RGB. This will also be able to have more advanced features such as animation tied to events eventually.
[envira-gallery id="62725"]
Typing tests
My test keyboard was fitted with Red Flaretechs, and they're very similar to Cherry MX Reds, if slightly quieter due to how the optical switches activate. They're slightly wobbly vs other switch types, with the stems being slightly looser than Cherry MX for example.
That's not much of a hindrance in use and actually encourages a softer touch. If you find you're double-stroking you can increase the actuation point from the default 1.7mm to anywhere up to the max of 3.6mm. This brings a level of customization that isn't found on any other keyboard without changing the springs or even the whole switches.
Software Overview
There's everything you'll need to customize the Wooting One in their very punny Wootility application. From RGB settings and keybinds to translating analog features onto different keys, it's all here. The team is actively working on this also, so if you don't see a feature you'd want – mention it to the team in their Discord. There's another major update planned for after the upcoming Kickstarter for when the Two is launched.
[envira-gallery id="62723″]
Usability
The Wooting One uses the Xbox 360 Wireless Dongle driver to power its Xinput magic. The few times I've noticed it not playing nicely with a particular game it was game related, usually with issues of the game not letting you use controller and kb/m at the same time. That's easily fixed by either disabling Xinput for the keyboard in Wootility or setting the profile back to Digital. It didn't occur often, and the devs have a growing list of games that are already tested.
When it works, it's great. I was playing PUBG earlier, and it felt more responsive than my usual setup (Logitech G13 and Corsair M65).
I've also gone back to my prior, digital-only keyboard briefly since testing the Wooting One and while I couldn't quite describe some aspects while I was testing – I certainly missed them when they weren't there. The near-infinite customizability, the ability to tinker and tweak every aspect to how your fingers like them, it's really quite magical.
The keyboard also has NKRO, so there's no limit on the number of keys you can activate at one time, which is very important for gaming use.
Wrapping up the Wooting One
It's hard to quantify what this team of three friends has accomplished here with this keyboard. That such a small team would beat the giants of the industry to the first fully-analog keyboard is nothing short of miraculous. They succeeded after a couple of missteps, and are now gearing up for their second Kickstarter campaign, the Wooting Two.
This will add a numpad-equipped form factor to the lineup, and also a new switch option – black which has a higher actuation force. With the improvements in their software since launch and the dedication to adding new features incrementally, this will be a keyboard that will power your gaming for some time. It's funny how for so many years we've thought the future was digital when really it appears to be analog.
At the current $142 price on Amazon, the Wooting One is favorably matched against the heavy-hitters in the marketplace. None of these have analog functionality, however, so perhaps they're not really playing in the same field.
A sample unit was provided to KnowTechie for the purpose of this review.
The Good
Truly new technology
Fully analog keyboard
Possibly the future of gaming
Well-made
Small team has pulled off something miraculous
The Bad
Software is still a work-in-progress
Analog control doesn't work in all games (yet)
Follow us on Flipboard, Google News, or Apple News