Samsung Galaxy Fold consumer launch delayed due to failure of simplicity of design
Smartphones weren't meant to fold.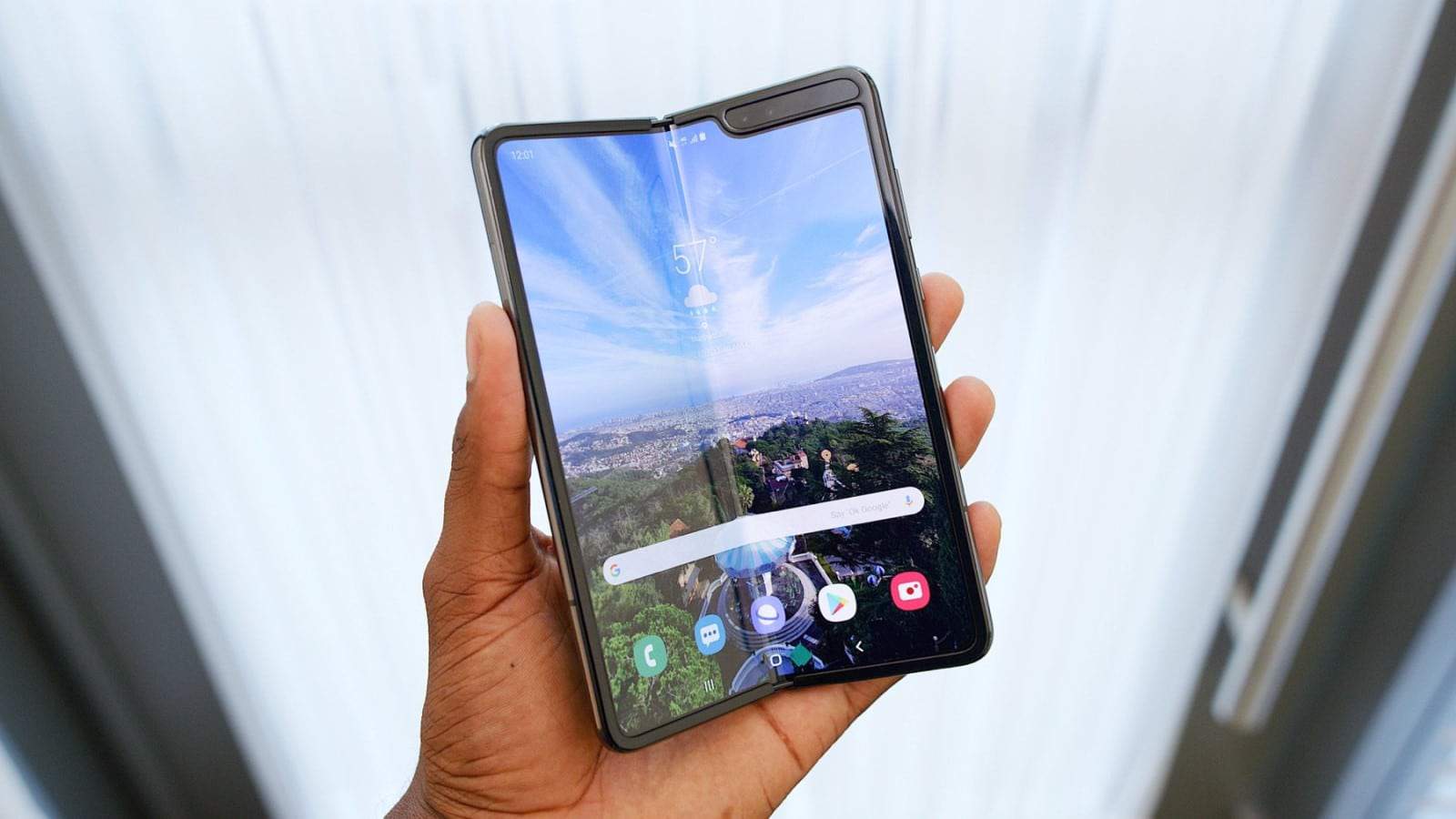 Today in news that should surprise not a single person paying attention to mobile device news, Samsung has delayed the consumer launch of its Galaxy Fold device until at least next month. This according to The Wall Street Journal.
This news comes on the heels of Samsung delaying its launch events in China, citing the venue but surely because the phone is a flawed piece of gimmicky technology that had no place existing in the current marketplace. Where phones and OLED screens are reaching new heights in visual specifications, Samsung wanted to release a device with a thin protective layer on it that shouldn't be, but can easily be, removed.
This whole folding phone thing for Samsung has been nothing short of a fiasco. There was buzz before the devices hit the market, and that buzz has now turned into guttural laughter as the failure of a hinged smartphone was realized. That seems to be the trigger for failure here, the pressure put on the screens by the hinge.
Regardless, from the plastic film on the screen to having three screens to being a ridiculously tall phone, the Samsung Galaxy Fold was doomed from the start. The innovation in making an OLED screen fold is there, but there was something lacking in the execution and now Samsung is paying the price. There's something exciting about being first to market with a new device, but that excitement quickly fades when failure follows so quickly.
This is a two thousand dollar phone
The functionality of a two thousand dollar phone shouldn't hinge on the ability of consumers to stop themselves from peeling off a protective film from the screens. That film should be built into and part of the screens, not able to be peeled off. That is a reasonable expectation for a two thousand dollar phone. Samsung didn't meet that expectation with the Samsung Galaxy Fold and now it's been delayed. Likely until Samsung can find a quick and easy way to fix it in production.
Were you planning on dropping two thousand dollars on a Samsung Galaxy Fold? Or any folding phone for that matter? If anything, this should sour whatever market demand there was for the thing, and any folding phone going forward. If another manufacturer launches a folding phone, there is a clear marketing plan laid out by Samsung. Don't have a flimsy protective layer and advertise that fact. For now, we'll have to just cradle our StarTACs and wait for Samsung to try again.
Still interested in buying a folding phone or does this make you take a step back? Let us know down below in the comments or carry the discussion over to our Twitter or Facebook.
Editors' Recommendations:
Follow us on Flipboard, Google News, or Apple News