T-Mobile finally launches its new banking service, T-Mobile Money
Could pair nicely with your new Apple Card…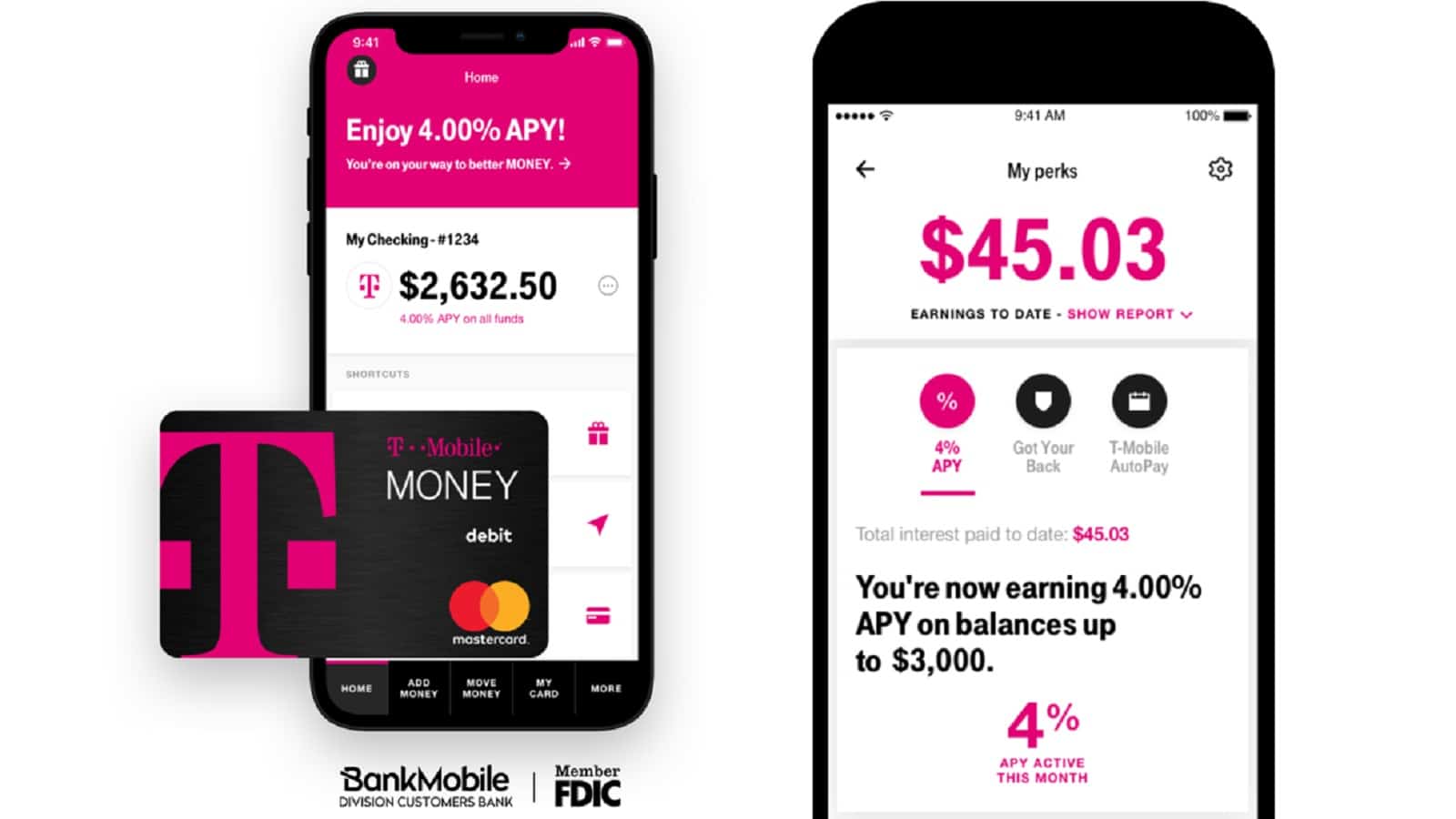 T-Mobile is the latest tech company to join the finance sector. The company has introduced a new checking account product by the name of T-Mobile Money. This news isn't technically new, as T-Mobile had announced T-Mobile Money late last year, but today the service is officially rolling out.
T-Mobile is offering its customers a four percent interest on the first $3,000 they deposit into their account, with an extra one percent return on anything above that. Four percent may not seem like a lot, however, when compared to traditional checking accounts (0.05%-0.5%), four percent definitely helps sweeten the pot.
As for non-T-Mobile users, they can still sign up for the service, however, they will get a flat one percent return on everything instead of the four percent return on your first three grand.
Moreover, T-Mobile Money wants its customers to know exactly what kind of returns and benefits they are getting
The company has included a perks page within the app that lets users know how much money they have made and how they are generating that interest.  T-Mobile is also changing up how overdrafts have to be paid back. The maximum you can go into overdraft without a penalty is $50. However, if you don't pay the 50$ back within the month, you'll be barred from using the feature forever. The debit card that T-Mobile Money will have to offer will have access to over 55,000 no-fee ATMs, and the app includes a map that guides you to the closest ATM.
The app includes some basic features like deactivating your card if it gets l0st or stolen, setting up direct deposits, transferring money to mobile wallets or friends, and much more.
You can sign up for Money straight from any T-Mobile store. Learn more about T-Mobile Money on their website.
What do you think? Interested in T-Mobile Money? Let us know down below in the comments or carry the discussion over to our Twitter or Facebook.
Editors' Recommendations:
Follow us on Flipboard, Google News, or Apple News