Samsung Galaxy: It's so hot, it's on fire!
It might be a good idea to stop stashing your phone under your pillow while you sleep – otherwise you might get a rude awakening.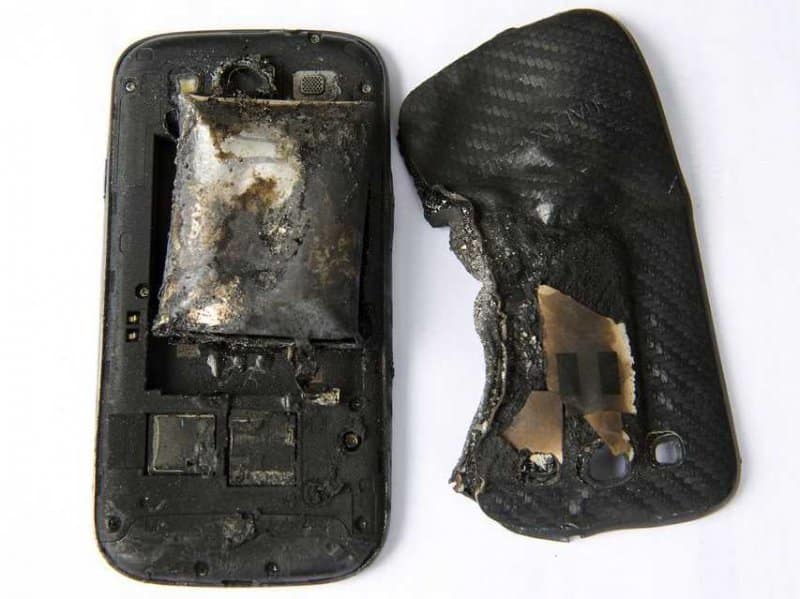 A teen out in Texas woke up to the smell of something burning, only to discover it was her Samsung Galaxy, engulfed in flames under the very place she rests her head – her pillow.
Ariel Tolfree, 13, did what she normally did every night before going to bed: texts, tweets, and then off to sleep. However that morning, something else other than an alarm clock woke her up.
Tolfree told reporters at MyFoxDFW, that she slid her phone under her pillow (I'm also guilty of doing this) and went to sleep. Shortly thereafter, she woke up to a faint burning smell.
"I didn't think much of it, so I went back to sleep, and then I woke up again and it was more prominent," Tolfree told MyFoxDFW.
KDFW reached out to Samsung; a company spokesperson told the station that the battery inside Tolfree's phone was not an original Samsung battery.  The company notes that the phone's manual cautions against using incompatible cell phone batteries and chargers. The manual also warns that there's the risk of a fire or explosion if the phone is covered by bedding or other thick material.
Here's a video of the full news report here:
Have you ever placed a phone under your pillow before going to sleep? If you do, will you continue to do it after reading this? Share what your thinking in the comments!
H/T KDFW
Follow us on Flipboard, Google News, or Apple News