Samsung Gear Sport review roundup – It's not an Apple Watch
Here's what some of the leading tech publications have to say about the all-new Samsung Gear Sport.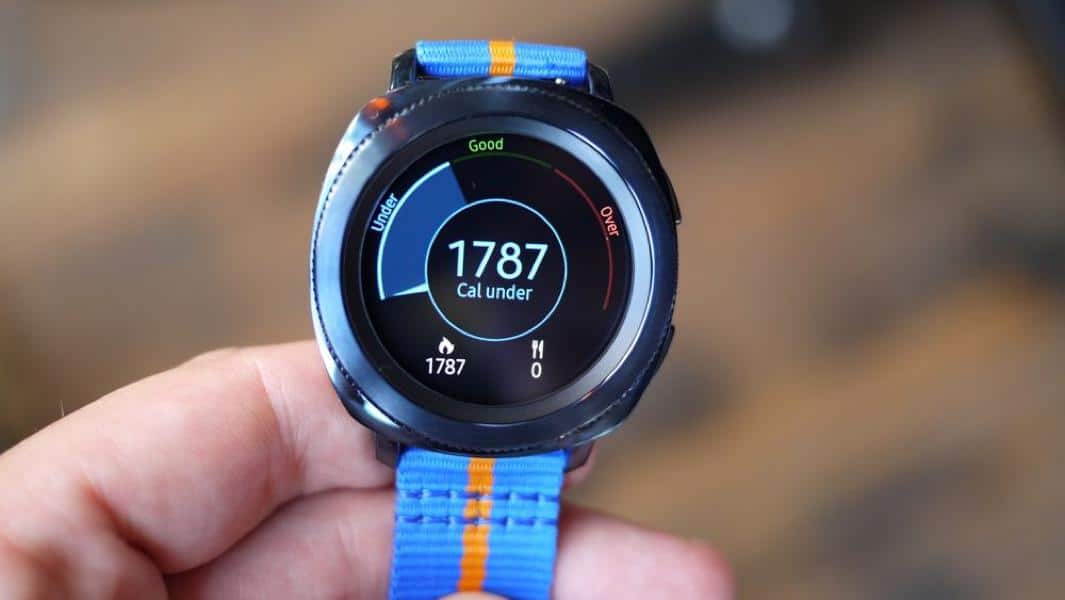 Alright, folks, the reviews are in for the all-new Samsung Gear Sport smartwatch. We're here to round up all the best reviews and feedback regarding Samsung's new smartwatch. From the looks of it, the reviews are all positive, with a few exceptions. But with anything, you can judge for yourself.
The format is simple. We'll outline key sections from each review in quotations, with a link pointing back to the original review for further reading. There's no particular order, but all of the reviews sourced here are from trustworthy publications I read on a normal basis. If none of the links I provide here help you, I'll drop a simple a link at the bottom where you can find more.
So, without any further delay, here's what some of the best leading publications in tech have to say about the new Samsung Gear Sport smartwatch.
"The Gear Sport is really good as a fitness tracker, but lacks the app selection of the Apple Watch and a bit of the premium aesthetic.
I still prefer Apple Watch because it has more apps, has the more reliable Siri voice assistant and does pretty much everything the Gear Sport can do, just a bit better.
If you're an Android user, I'd pick up the Gear Sport. If you're on an iPhone, I still think the Apple Watch is a better bet, even at a $30 premium."
"After wearing the Gear Sport for a while, I appreciate the watch's more practical outlook and design and its detailed on-screen fitness and notification readouts. But I still don't think it's easy to set up or use. It's worth considering, maybe, if you've wanted something a bit like an Apple Watch Series 3 for a Samsung (or, other Android) phone. In other words, it's a swim-ready fitness watch with a little music onboard. Its smart features are far better than Fitbit Ionic, but getting it all to function feels like a serious project."
"In many ways, the Gear Sport is emblematic of Samsung as whole. While the company continues to improve its software, the Tizen smartwatch ecosystem, like its Bixby digital assistant and its SmartThings smart home platform, still needs more time to mature. But the Gear Sport's hardware and interface are absolutely top notch and with its sleeker dimensions and more focused mission, I actually prefer it to both versions of the Gear S3 and the Fitbit Ionic for a fitness focused watch. This thing also might not beat Apple for sheer number of apps and smart watch features, but it's a solid alternative thanks to the Gear Sport's better controls and more robust water resistance. Little by little, Samsung is getting closer to making a smartwatch that's more than just a fashion piece."
"As a whole, though, the Gear Sport doesn't move the needle forward as much as I'd have hoped. Though it has a very intuitive interface, complete with a rotating bezel for navigation, many parts of the experience are still half-baked, whether that's the pathetically anemic selection of apps or the hopelessly useless S Voice digital assistant.
If all you're looking for from a smartwatch is to relay phone notifications to your wrist and count your steps, the Gear Sport does deliver, and it does that well no matter what phone you pair it to. It has reliable battery life that easily lasted me a full day every day I wore the watch, with a little to spare when I went to bed at night. The display is vibrant and enjoyable to look at, and the rotating bezel is just fun to use. The Gear's interface is the easiest to use of any smartwatch."
"We still think the Apple Watch Series 3 is the best smartwatch you can buy, but Android device owners can't use it. The Gear Sport is a close second, but it's the best option if you're on Android."
Well, that's about it. If you want to browse through some more reviews, click here and it will lead to a broader selection of links.
The Samsung Gear Sport is now available and is selling for $299.99. The device comes in Black and Blue, more information can be found here.
Follow us on Flipboard, Google News, or Apple News