The SCUF Prestige Xbox One controller looks like heaven for your hands
Oh, this is nice.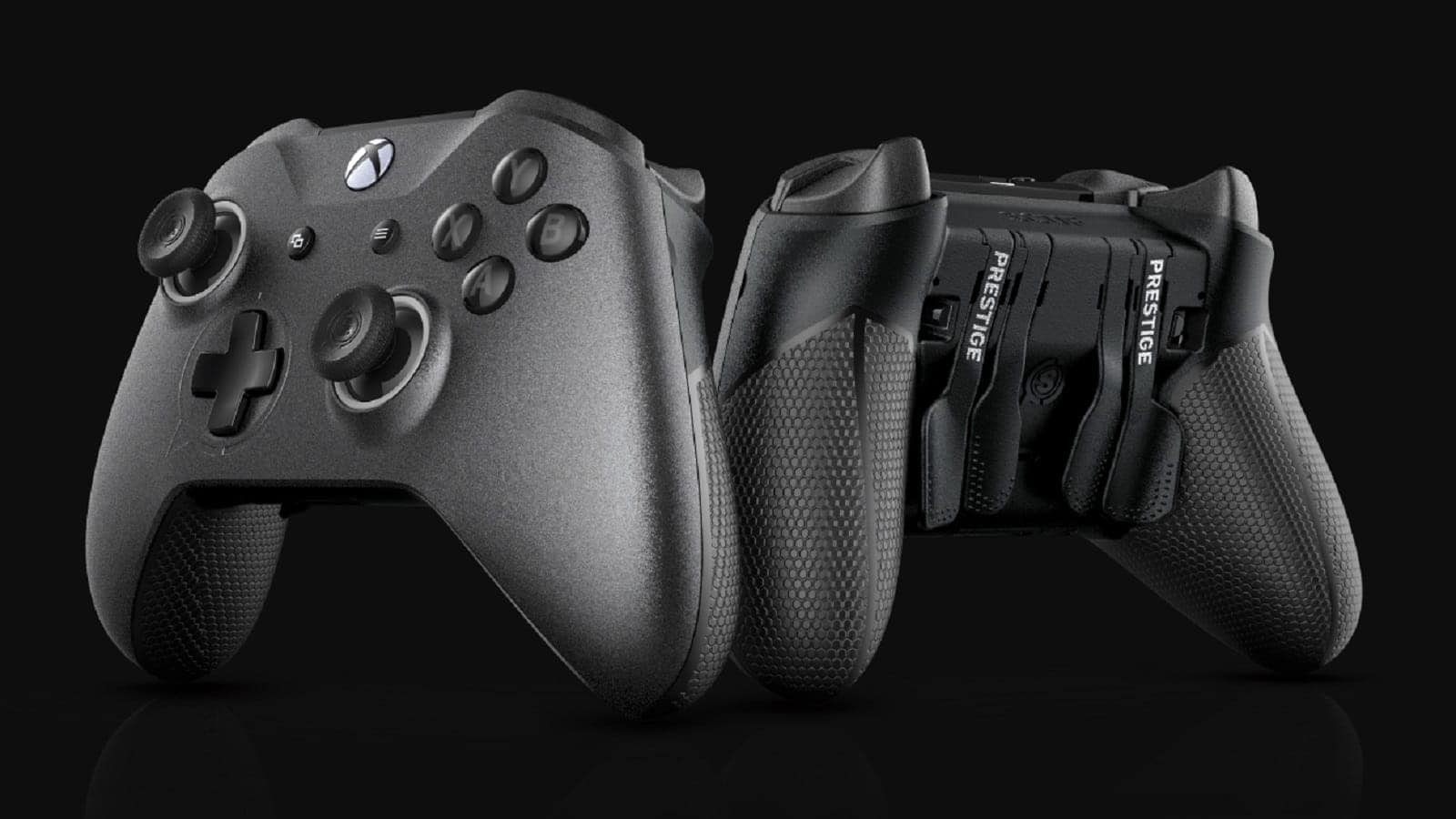 To be straightforward, Xbox has one of the best-designed controllers out there in the market. Say what you will about the system itself, but the controller is the pinnacle of design and functionality. Microsoft themselves have tried to improve on it with the Elite controller,  but there's still a little bit of tradeoff.
It looks like SCUF may have created a feature-rich alternative to Microsoft's killer OG design with the SCUF Prestige.
Many custom controllers these days offer paddles on the back of their controllers, but SCUF does it a bit differently
On the SCUF Prestige, it looks like they added the modular adjustable paddles that are also on the PS4 Vantage controller. Unlike many other custom controllers, the SCUF paddles sit flush to the back of the controller.
This means that the actual ergonomics of the controller stays the same but you do get additional functionality. If the Prestige is as good as the Vantage, this will be a literal game changer.
Something definitely worth noting is that the battery on the SCUF Prestige offers a 30-hour battery life with the Bluetooth connection. With Bluetooth, not only can this controller be a go-to solution for your Xbox, but also for your PC. It also beats having to look around the house for AA batteries whenever you start to run low on power.
As far as aesthetics go, the SCUF Prestige also looks like it will offer the same modular customization that the Vantage features
SCUF sells a whole lineup of shells that can be hot swapped to change the color of the controller. Some of these shells have rubberized textures, slick surfaces or even tennis ball covering – allowing you to fully customize the controller to your personal tastes. The buttons and thumbsticks are also modular, which means that there will also be different surfaces and textures for those.
The SCUF Prestige is currently available for preorder at $159.99. This isn't a bad price, considering that many custom controllers easily break the $200s and aren't remotely as nice. We're going to try to get our hands on this bad boy, you may want to consider it as well.
What do you think? Interested in this new controller from SCUF? What do you think of the price? Let us know down below in the comments or carry the discussion over to our Twitter or Facebook.
Editors' Recommendations:
Follow us on Flipboard, Google News, or Apple News