Sharpening your knives is now hassle-free with Knife Aid mail-in service 
Put down the honing steel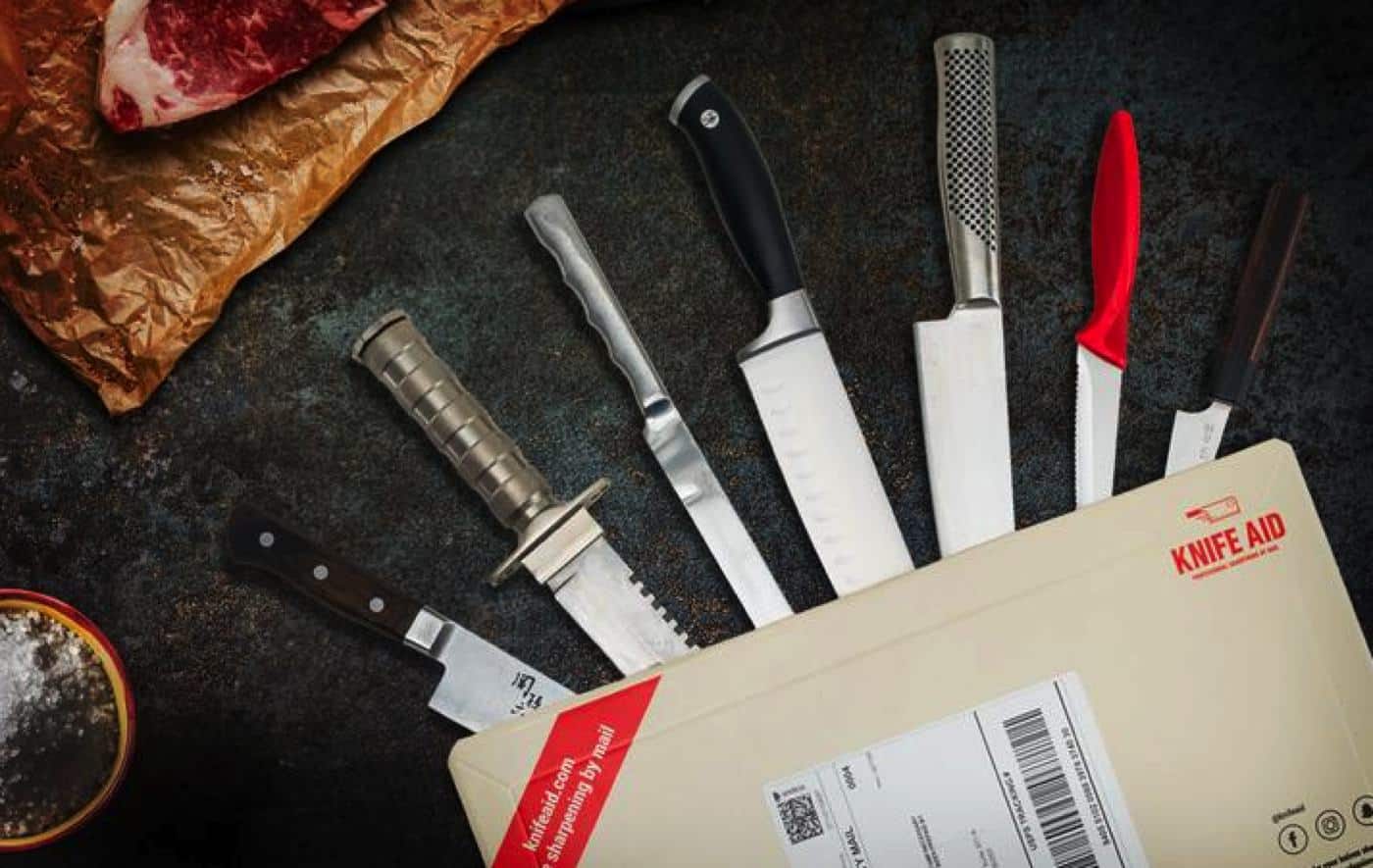 These days, sharpening your knives isn't exactly a stress-free process. You've either got to track down a professional, learn yourself or buy a whole new set of knives. None of these options are very reasonable if you're not trying to spend a lot of time or money. 
As for professional knife sharpeners, they aren't exactly on every street corner. Back in the day, they actually used to drive around neighborhoods which were super convenient, though I hope no one would chase after them holding their knives as kids do with their dollars and the ice cream man. Anyway, the knife sharpening truck is no more and the only other way to find a professional is to look him up and drop off your knives, until now. 
We live in an age where home delivery services are popping up everywhere so, of course, now there's a convenient, mail-in service for sharpening your knives and it's called Knife Aid. By combining traditional craftsmanship with the most advanced sharpening technology, Knife Aid has introduced a fresh new way to get the job done. The only thing you need is an internet connection and a mailbox. 
It's simple. Just place your order online (starting at $49 for 4 knives) and you'll receive the secure Knife envelope and protective sleeves that guarantee safe shipping. Pack your dull knives inside, stick the envelope back in the mailbox and the next time you see your knives they've been as good as new, or better (as the company claims). Knife Aid can bring back or improve the original sharpness of a blade as well as repair broken tips and chips.
Learn more about the service at https://knifeaid.com. 
Have any thoughts on this? Let us know down below in the comments or carry the discussion over to our Twitter or Facebook.
Editors' Recommendations: