How to turn off Smart Replies in the new Gmail
A couple clicks and you're done.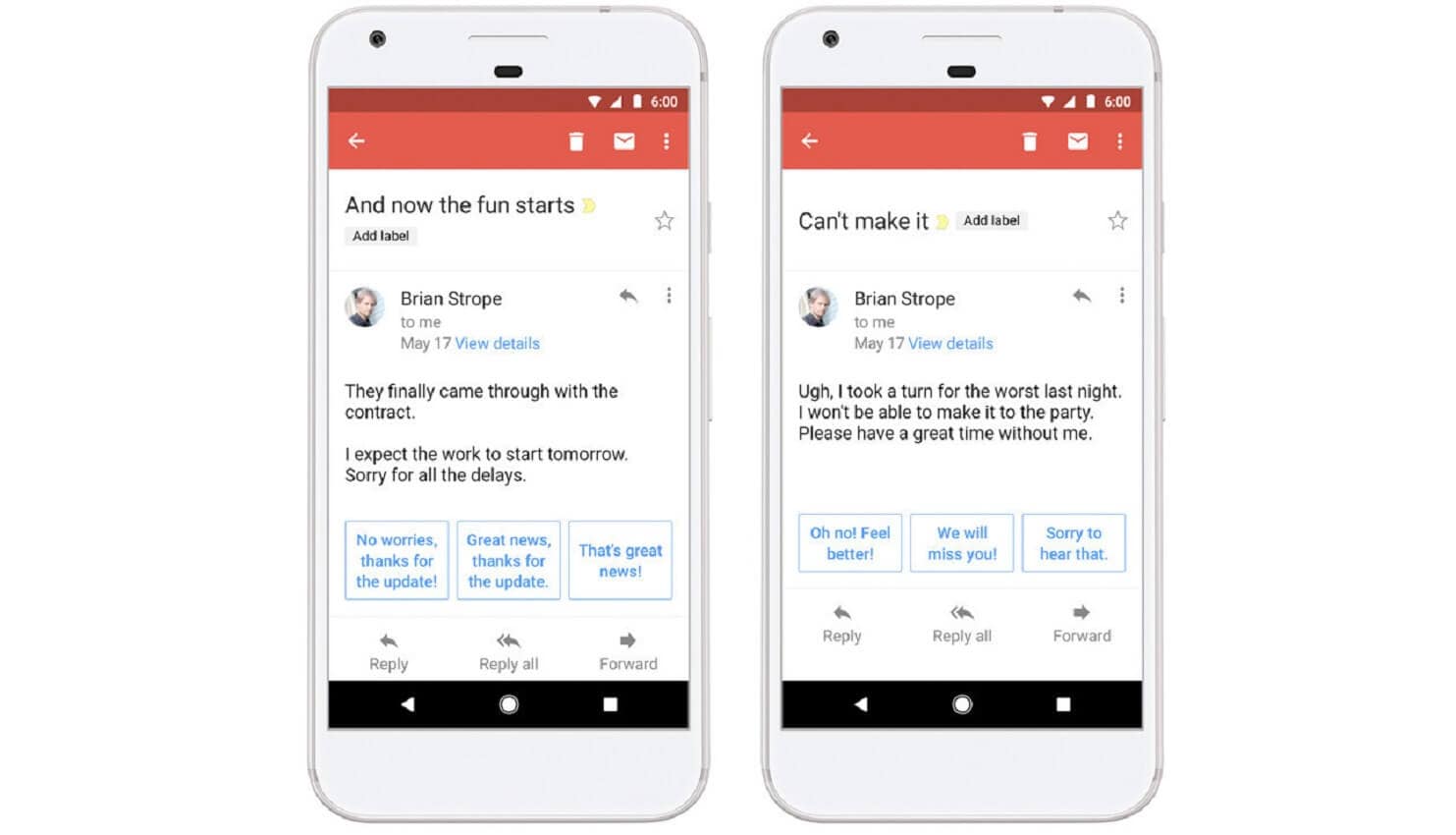 The following blog has instructions on how to turn off Smart Replies in the New Gmail.
Google recently added a new feature called Smart Replies to its Gmail service for iOS and Android. It scans your previously received emails and suggests automatic replies that might be useful. For example, if you receive a birthday party invitation, then a pre-formulated reply could be something like "Thanks," "Sure, I'll be there," and "Sorry, I can't make it" or related answers.
In case you have a busy inbox and receive lots of email requests; then the Smart Reply featuring one-tap replies is a life savior.
How to turn off Smart Replies in Gmail
Although, if you're not happy with Google scanning every single word of emails you receive, then you definitely want to turn off Gmail's Smart Reply feature.
Here is how you can do that:
1. Open Gmail app on your phone.
2. Tap on the Menu (Hamburger) icon available on the upper left corner.
3. Scroll down and tap on Settings.
4. In next window, you need to select the Gmail account for which you want to turn off the Smart Reply feature.
5. Here, head over to General section and untick the option for Smart Reply.
You can repeat the steps for each email address you'd like to turn off Smart Reply.
In case you want to turn off this feature because Google is scanning your inbox entirely, then you've made the wrong choice. The company is already examining your inbox for viruses, spam, and phishing attacks. These scans performed by the company are not scanning emails word by word the same way the smart reply algorithm does.
What are your thoughts about this feature? Are you going to turn it off or keep using? Share it in the comments.
For more how-to guides, see:
Everything you need to know about jailbreaking a Fire Stick
Follow us on Flipboard, Google News, or Apple News