Some websites are still able to detect Google Chrome's Incognito mode
Paywalls are back…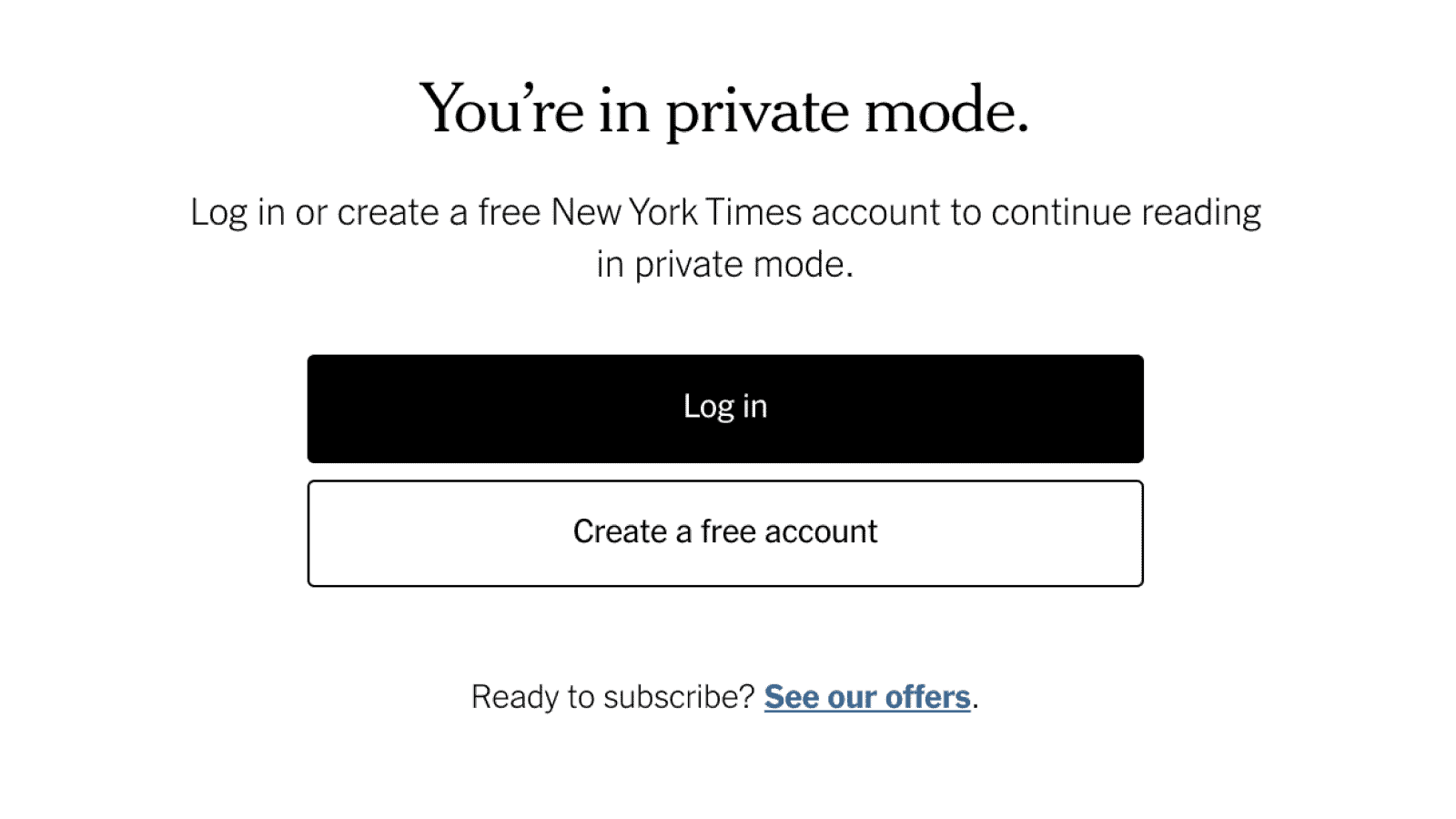 When Chrome 76 went public a couple of weeks ago, it was supposed to stop websites from being able to detect if users were in Incognito mode.
Whatever mitigations Google put into play obviously weren't enough, as websites like The New York Times have their Incognito-detecting paywalls back up again.
The New York Time's paywall is again able to detect Incognito mode
It's perhaps unsurprising that the paywalls are back up, after all, money is at stake. In recent months at least two new Incognito-detecting methods have been figured out, although The New York Times doesn't look like it is using either of those on its website.
The original Incognito detection method used the lack of the FileSystem API while in Incognito. Google is planning to remove this API altogether, as it seems most sites aren't using it as designed
Google is also working on fixing the other two new detection bugs
Incognito isn't meant for sidestepping paywalls, so the publishers will have to figure out some other way to gate their content
Google must have known there were other ways to detect the use of Incognito, as it urged publishers to consider respecting the privacy of their users and not find ways to circumvent the protection methods.
What do you think? Surprised that sites like The NYT figured out a way to circumvent the changes brought forward in Chrome 76? Let us know down below in the comments or carry the discussion over to our Twitter or Facebook.
Editors' Recommendations:
Follow us on Flipboard, Google News, or Apple News