South Koreans are upgrading to iOS 8 faster than Americans
South Korea leads the way for iOS 8 adoption…..China is dead last!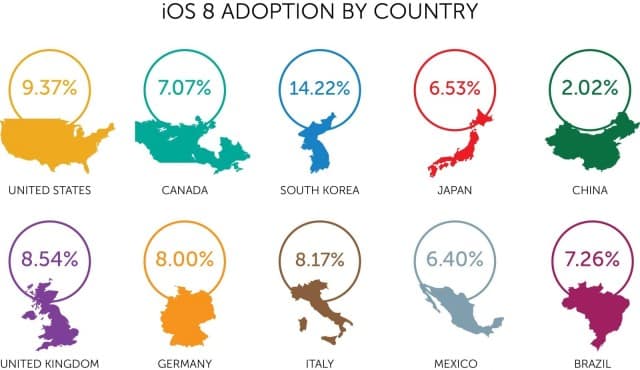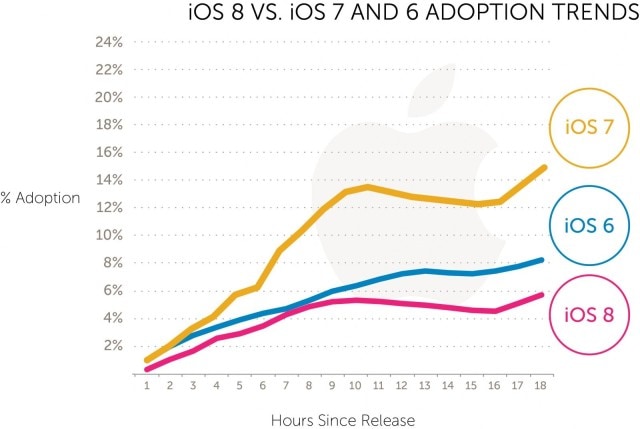 According to the Cult of Mac, "Users are upgrading to iOS 8 at a much slower rate than iOS 7, according to Tapjoy's data from its app network of 200 million unique iOS users. Not only is iOS 8 lagging behind iOS 7, it's being adopted even slower than iOS 6 was."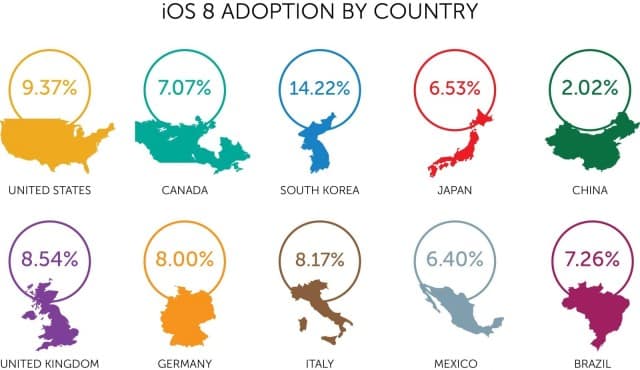 To check out the rest of the article, click here.
H/T Scott Kerr
Follow us on Flipboard, Google News, or Apple News