Here's why Stardew Valley is better than Harvest Moon
Fite me (please don't fite me)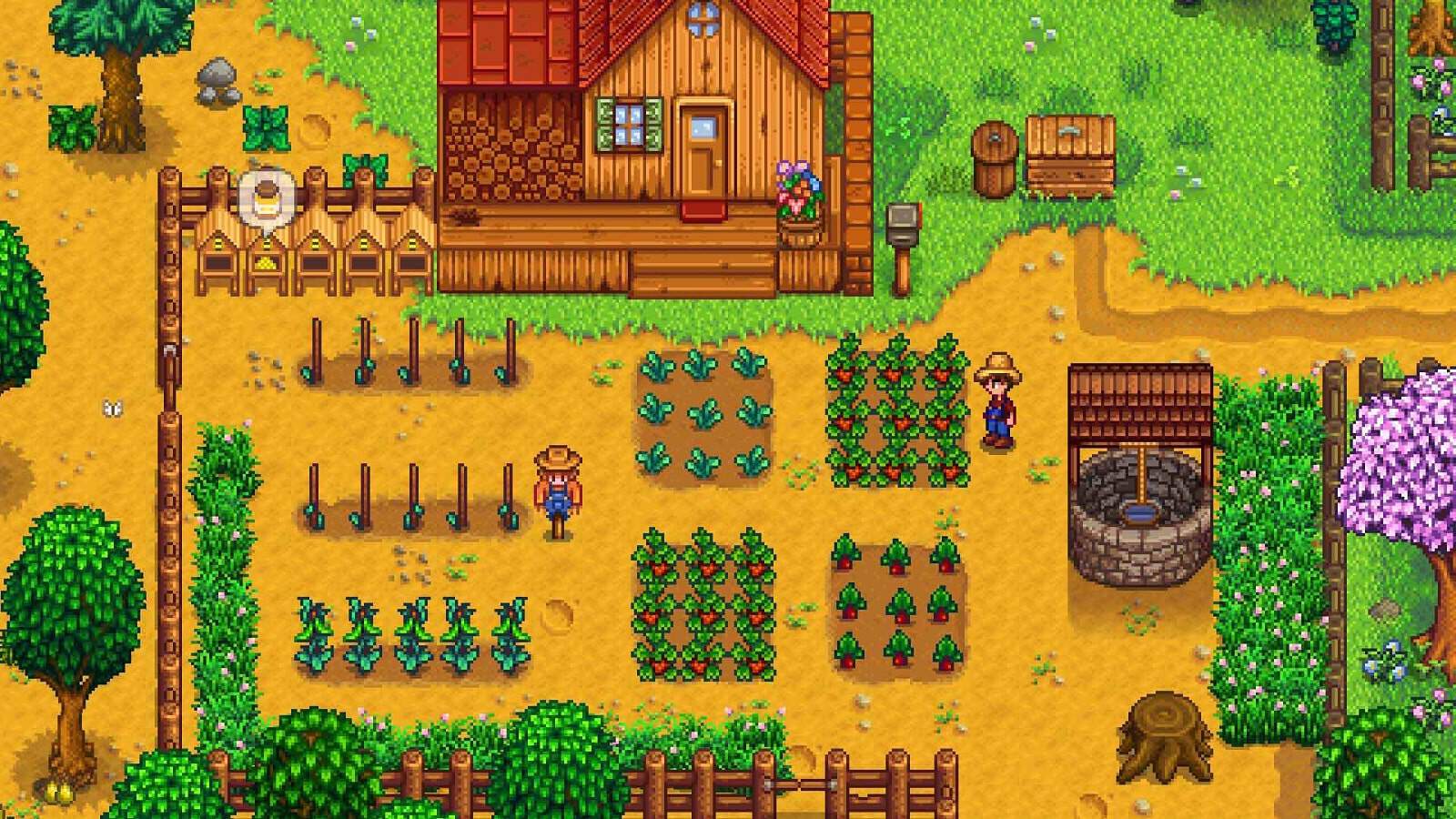 First of all, don't come for me.
Much like Stardew Valley creator Eric "ConcernedApe" Barone, I have been a Harvest Moon stan since the first game launched in North America in 1997. Those are countless blissfully mind-numbing hours of watering virtual plants and wooing virtual wives.
And again, just like Barone, I saw glaring issues with the game that the franchise never seemed to improve upon once they realized people would hand over their dosh, as long as they slapped their beloved title on it.
So, let's talk about what makes Stardew Valley better than Harvest Moon.
It's a game for ALL players
There are 30+ titles that fall under the Harvest Moon or "Story of Seasons" umbrella. A great deal of which are "boy" and "girl" versions of the same game.
ConcernedApe not only included options for gender, ethnicity, and overall appearance in what I remind you is a PIXEL ART game that came out in 2016, but you also have the freedom to marry whoever you want regardless of gender with no changes in dialogue to make the player feel they're not getting an authentic play through if they don't play a heteronormative character.
It adds new facets to an otherwise tired and overdone genre of game
As far as actual gameplay, the UI is somehow leagues less clunky than previous HM titles. I've played it (and bought it) for three entirely different platforms including PC, Nintendo Switch, and mobile. All of which are much easier to play than your other friendly neighborhood farm sims. For one, you don't lose an item forever if you accidentally set it down. There are loads, and I mean loads, of things to do. Crafting, interior design, full control over your farm and what it looks like.
Do you want to make all of your money brewing beer? You can do that in Stardew Valley. You want to give all of your beer to the town drunk and consequently marry him and his existential dread? Sure, if you really want to.
If none of that appeals to you, revel in the RPG aspects also included in the game. Similar to the comparable title Rune Factory, you have the freedom to ditch your responsibilities and spend hours in caves and quarries obliterating bugs and other creatures that call the cave system home.
Final thoughts
Listen, Harvest Moon hits me right in my nostalgia and I will probably play it until Harvest Moon 8000: Lady Version comes out.
When it comes to objectivity, however, Stardew Valley has all of the same charm and immersion of being a new farmer in a quaint little town with lovable characters. But it also has vastly superior gameplay and inclusivity that is sorely missing from HM. Barone took notes from his audience during and after development and that effort shows.
Stardew Valley is available for Nintendo Switch, PC, PlayStation 4, Xbox One, and iOS. An Android release is *gestures broadly* on the way.
What do you think? Let us know down below in the comments or carry the discussion over to our Twitter or Facebook.
Editors' Recommendations:
Follow us on Flipboard, Google News, or Apple News