Sticker Market review: Turn your emoji/GIF ideas into reality
The free emoji keyboard by Sticker Market comes with a great collection of stickers, GIFs and face emojis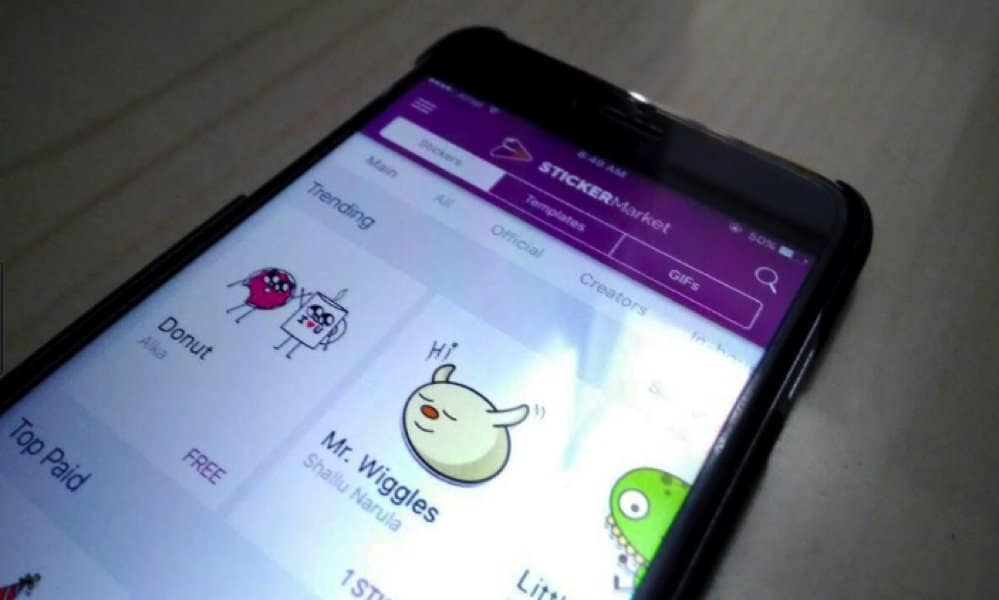 How many times have you wanted to send a special emoji to someone but couldn't find the perfect option from the list of emojis in your smartphone? No matter whether you have an Android phone or an iOS device, you almost always have had to do with the limited number of available emojis. Sending appropriate GIFs or personalized face emojis is something you can forget altogether, unless you want to search online. So every time you want to send a unique emoji, GIF or face emoji, you should think of using the Sticker Market app.
This review touches upon the key features and benefits of using this unique app.
What is Sticker Market App?
Sticker Market is an easy to use keyboard app that provides you an endless collection of emojis, stickers and GIFs. You can find an emoji or GIF here that perfectly addresses your needs whenever you are using your messenger. It provides an easy and quick way to find and send elegant and meaningful, animated GIFs or emojis to your friends and loved ones. You can make your messages more interesting and gripping. It is worth mentioning that the Sticker Market collection is always growing.
Key Features
The key features that make the Sticker Market app a useful and valuable addition to your device are discussed as follows:
Use with All the Top Messengers
No matter which messenger you are using, this app can be used with all the top messengers which are used in the market. You can use it with messaging apps including:
Facebook

WhatsApp

WeChat

Snapchat

Hangouts
But it is not just limited to these apps. You can easily install this keyboard app on your Android or iOS device and access its emojis, GIFs and face emojis on any messenger you are using.
GIF Keyboard
Besides an endless collection of emojis, Sticker Market also offers a world of GIFs that give you the opportunity to express your ideas clearly. There is no need to search online to download a GIF that perfectly matches your emotions. You can find them all here at the tap of your fingers. Since the collection is always growing, you can find new and unique GIFs to send to your friends and loved ones.
Sticker Keyboard
The emojis available in your messenger are limited to what you can express with them. Sticker Market provides a sticker keyboard that helps you take the whole emoji experience to a new level.
Elaborate stickers comprising of humans, animals, your favorite cartoon characters, words, memes, fruits and a wide range of other graphics can add charm and fun to your messaging experience. Besides, these stickers are also available in animated forms. There are hundreds to choose from and you can always find a new and unique sticker to express the same emotions again.
Face Emojis or Face Masks
Sticker Market also lets you to integrate faces and emojis. In other words, you can create face emojis and share hilarious emojis with friends. Just capture an image using your device's camera and create your own custom emojis or stickers. You could capture your own face, someone else's or even your pet's. The app provides a vast selection of effects and masks that make it more fun to create face emojis.
You can take a selfie or use images on your device to create stickers and emojis. Crop the picture to add the required image within the emoji. This is made possible with the app's CropMe feature.
Leverage the Power of the Cloud
CropMe and EmojiFace are both saved on the cloud. So every time you create a new custom emoji or sticker, it is saved on the cloud. This means that the space on your smartphone/tablet is saved and the emoji can be accessed from anywhere on any device using your account.
Chrome Extension
You can also add Sticker Market as a Chrome extension. Thus, you will be able to access the complete collection of emojis and stickers even during your online experience.
Using Sticker Market
Once Sticker Market is installed on your Android/iOS device, you will find the app icon within your messenger. Tap on it and different options will open up, including:
Sticker

Emoji

GIF

EmojiFace

CropMe
You can both create your own custom emojis and download new ones from the app's store. Even the keyboard's theme can be changed to your preferences.
Sticker Market redefines the way people have been using emojis. When was the last time you created your own sticker or face emoji to send to your friends? Every time you share a unique emoji or GIF with friends, you will find them asking how you created them. Thus, you can also impress your friends and loved ones. Visit the Website or the app store to download app.