Residents in Queensland, Australia can now add Emoji's to their license plates
Sadly no 🍑 or 🍆 are allowed.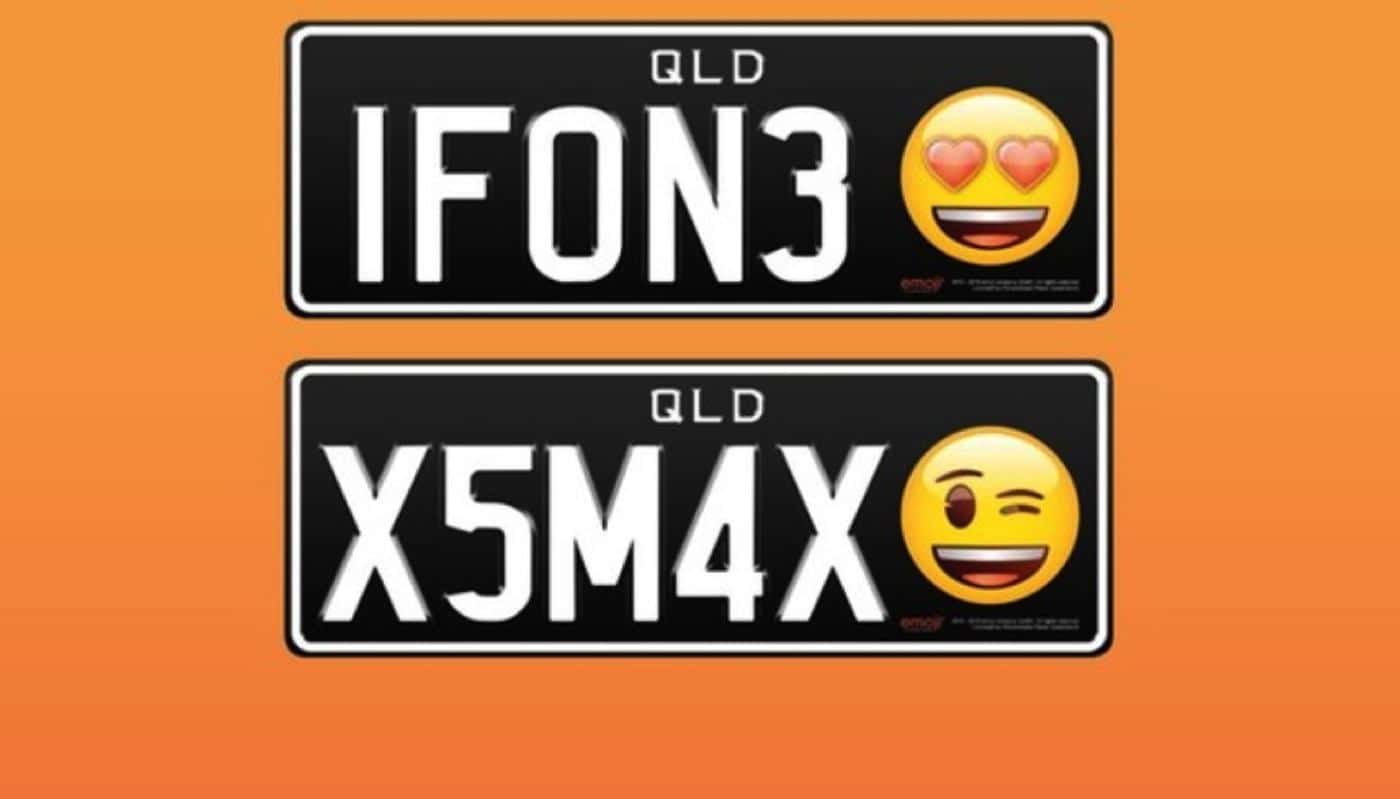 If you're one of the 4.6 million people living in the Australian state of Queensland, you'll soon be able to slap an emoji on your license plate starting on March 1st.
The state's official license plate vendor, Personalised Plates Queensland (PPQ), will be handling all the personalization requests, which can be done via PPQ's website here.
Obviously, the PPQ isn't going to let you have a license plate filled with emoji. There's a cap on how much you can use. For example, you can only use one emoji from five available options: a face-with-tears-of-joy (better known as the crying laughing emoji), sunglasses emoji, winking emoji, smiling emoji, and heart-eyes emoji.
Getting a personalized emoji on your license plate isn't going to be cheap. The PPQ currently has it listed on its website that prices start at 475AUD or around $340.
This isn't the PPQ's first foray into personalizing license plates. For quite some time they've offered residents a variety of options that include colors, themes, and the logos of local sports teams. The inclusion of emojis in the choices of personalized license plates was a natural extension, Rebecca Michael, a spokeswoman for the Royal Automobile Club of Queensland, tells 7News Brisbane.
"For quite some time we've seen that you can support your favorite team or your favurite town with a symbol on your number plate," said Dr Michael. "And using an emoji is no different."
However, emoji isn't for everyone, especially for old people who don't really get it. Queensland Law Society president Bill Potts told the Brisbane Times: "Clearly the government is trying to sex up number plates, with a view to making more money, and I can understand that. But the purpose of number plates is for the police to be able to identify vehicles. How do you write down the emoji in your number plate after an accident?"
I mean, Potts makes a great point. But on the other side of the argument, I don't think I would have a hard time identifying a laughing emoji face on someone's plate vs. a bunch of rambled numbers and letters. Who knows.
Either way, Queensland emoji plates go live on March 1st. To learn more, click here.
Have any thoughts on this? Do you think emoji plates are dumb or not? Let us know down below in the comments or carry the discussion over to our Twitter or Facebook.
Editors' Recommendations:
Follow us on Flipboard, Google News, or Apple News