The beloved Technics SL-1210 turntable is making a comeback in 2019
The MK7 is the first Technics vinyl deck to appear in a decade.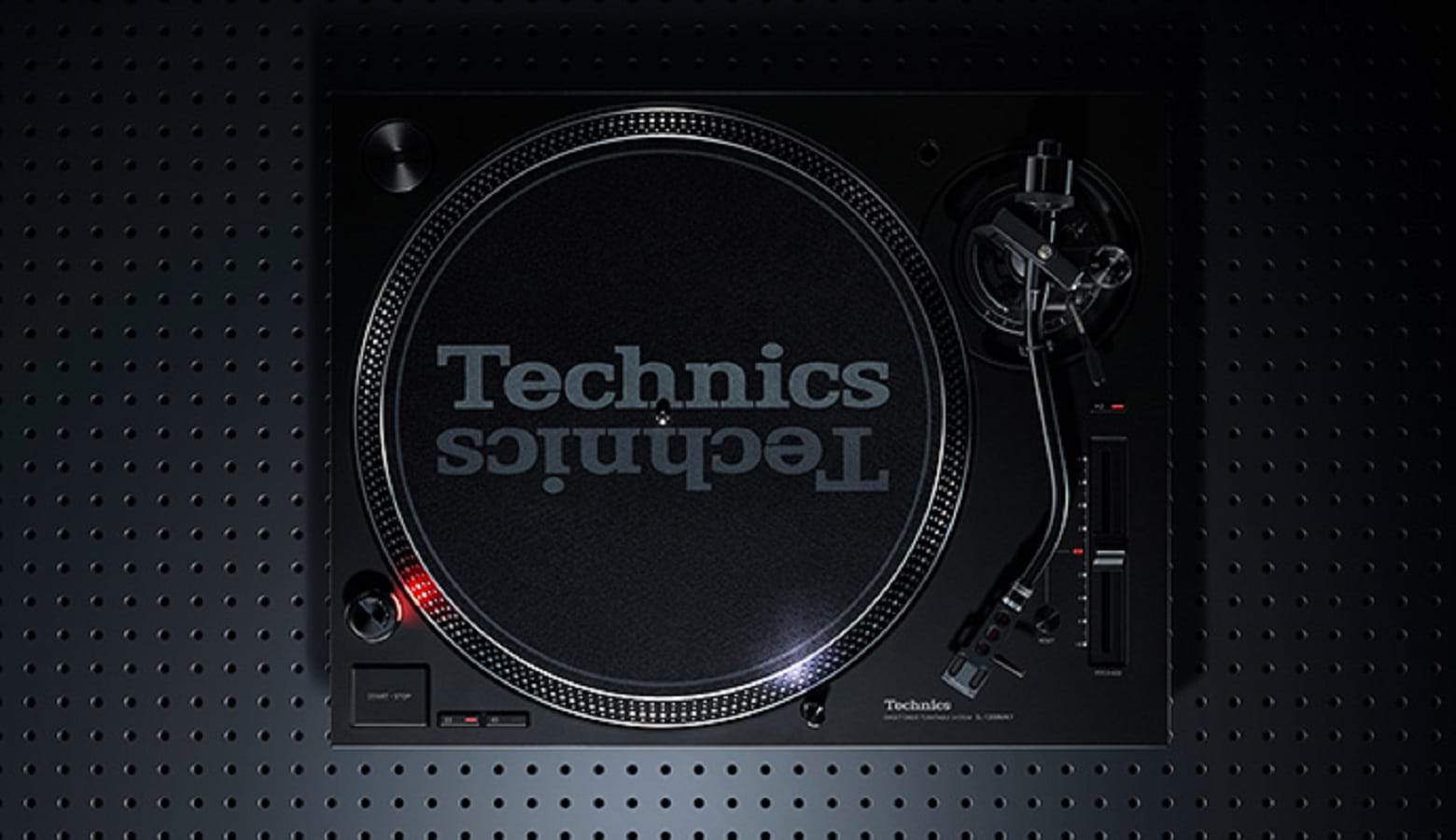 DJs unite and rejoice! The beloved Technics SL-1210 is back in production after a decade with a host of new tricks for your spinning needs. The matte, all-black design even has black buttons and a black tonearm, eschewing the chrome and silver that the range was known for.
The new stylus illuminator can switch from white to blue to red depending on which one you prefer (why no RGB?) and the main body is die-cast aluminum to keep vibrations down to a minimum, so nothing will throw you off your mix (except that drunk guy trying to dance on the stage – security!).
More about the Technics SL-1210
The 1210's calling card of direct-drive turntables are still fully in effect, except now they're coreless (no iron core in the stator) which Panasonic says helps prevents 'cogging,' which is a weird way of saying it spins more accurately without speed slipping.
Pitch control starts at +/-8%, with a doubling switch to make it +/- 16% for beatmatching those weird genre mashups. Rotations of 33rpm, 45rpm and 78rpm are all possible.
The MK7 is said (by Panasonic, so take this with a grain of salt until it's tested) to have the same high torque laid down by the MK5 all those years ago. It's improved too, with tweakable responses to hitting the start/stop button in case you want slower pitch-down to static or a more abrupt stop. There's also a reverse-play function, because why not?
Phono and power cables are detachable, so no more expensive trips to the repair center if a cable invariably gets chewed up.
No pricing or availability information is out in the wild yet, but you can bet I'm keeping an eye on these wheels of steel (er, aluminum).
What do you think? Excited for the Technics turntable to make a comeback? Let us know down below in the comments or carry the discussion over to our Twitter or Facebook.
Editors' Recommendations:
Follow us on Flipboard, Google News, or Apple News