Tesla is set to announce the new Model Y during an event at the company's design studio
Yes, that means the Tesla lineup will spell "S3XY". Wonder what the next letter will be…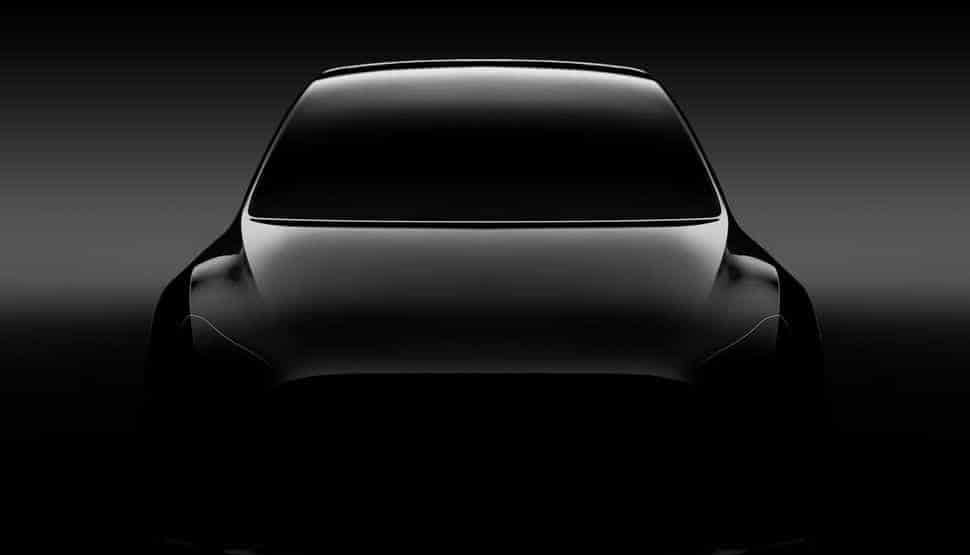 Way back in 2015, Tesla's CEO Elon Musk revealed the name of a Tesla Model Y, in a tweet that he quickly deleted. Now, it's time for a real unveiling of the car of the same name, with the Model Y crossover SUV being unveiled at an event on March 14. The venue? Tesla's design studio in Los Angeles.
Smart move to bring it back to HQ or cost-cutting exercise? You decide, with the backdrop of Tesla moving back to online-only sales and axing a non-specified number of salespeople. That move was announced along with the hotly-awaited $35K Model 3 finally being available.
Following on the theme of smart cost decisions, the Model Y crossover will share about 75-percent of its parts with the Model 3. The parts that aren't shared? Those will make the Model Y "about 10% bigger than Model 3, so will cost about 10% more & have slightly less range for same battery," according to a tweet from Musk.
Model Y, being an SUV, is about 10% bigger than Model 3, so will cost about 10% more & have slightly less range for same battery

— Elon Musk (@elonmusk) March 3, 2019
Oh, and if you were hoping that the Model Y would have those nifty "falcon wing" doors from the Model X, those will stay just on the Model X. It's probably a safe bet that including those would have bumped the Model Y up a price bracket, making it unaffordable for the market segment Tesla is aiming for.
There is supposed to be test rides at the event, but we'll see how that goes
Musk has promised test rides at the Tesla event, which means at least some prototypes of the Model Y are running already. We've seen one of Musk's other ventures, The Boring Company, fall short with test rides in the past so don't hold your breath.
Other than those scant details, we've seen a simple black & white silhouette of the crossover as well (seen above)
That really doesn't show much either, just that the roof slant is higher than the Model 3. The rest of the lines seem pretty similar to the rest of the Tesla line-up.
The Model Y will be built at the Gigafactory outside of Reno, Nevada; with a volume production run starting in 2020. Eventually, the Model Y will also be built in the Gigafactory that the company is building in Shanghai, China.
Musk also confirmed yesterday that the company's electric pickup truck will be coming later this year.
What do you think? Interested in this new model from Tesla? Let us know down below in the comments or carry the discussion over to our Twitter or Facebook.
Editors' Recommendations:
Follow us on Flipboard, Google News, or Apple News