The $35K Tesla Model 3 is finally here and it'll be online-order only
They should partner with Amazon for two-day shipping.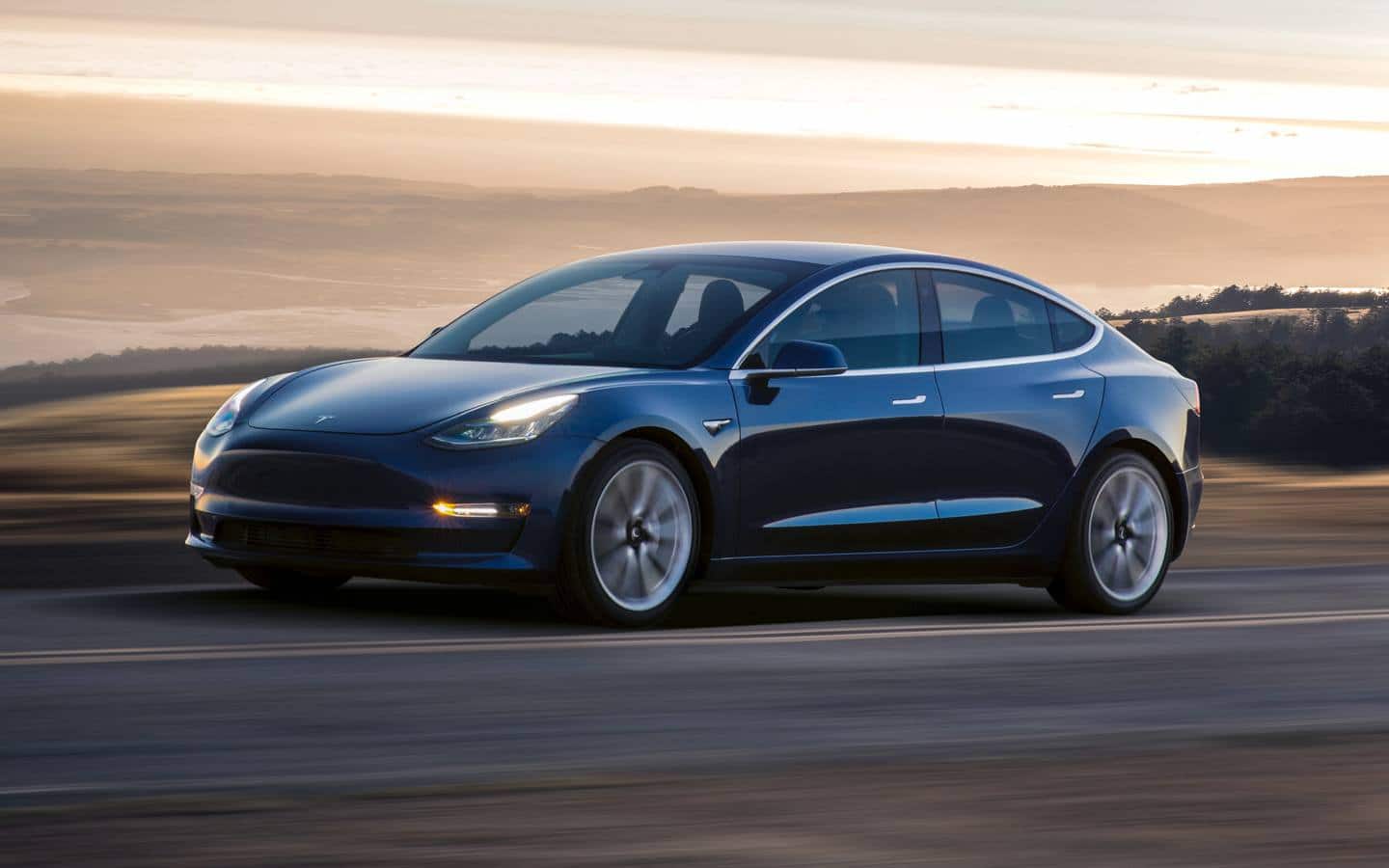 If you've been waiting for the day that Tesla's long-promised K Model 3 is available, wait no more. Unless you want to wait for the redesigned Model 3. . It's now available to order from Tesla's website, where it is joined by a $37,000 slightly-upgraded model with upgraded interior trim. You'll need a $2,500 deposit to order either of the two entry-level Model 3's, and Tesla is promising delivery within 2 to 4 weeks.
That means you can buy the cheapest Model 3, which has 220 miles of range, a top speed of 130 mph and 0-60 mph acceleration of 5.6 seconds, in under a minute through your smartphone. What a time to be alive.
If you opt for the $37K version, the Model 3 Standard Range Plus, you'll get an upgrade to 240 miles of range, a top speed of 140 mph, 0-60 mph acceleration of just 5.3 seconds and most premium interior features. From Tesla's blog, "For 6% more money, you get 9% more range, more power, and an upgraded interior."
Here's a look at those range differences
How Tesla is keeping the costs down
To keep those costs down for the consumer, Tesla is moving back to an online-only sales model worldwide. That means most of Tesla's retail outlets will close, with a select few with high foot-traffic staying open as education centers and service centers.
With the amount of pushback that Tesla has received from the cartel-like auto dealership industry, that's likely the real reason for the move. Automotive manufacturers are often prohibited by law to sell direct to consumers, instead of needing the cars to go through a system of franchises. Tesla was attempting to change this, but it appears it was a stumbling block too many.
If you're worried about ordering a car online, Tesla is changing its policies to enable returns within 7 days or 1,000 miles of use. That essentially the buying process of any Tesla vehicle into an extended week-long test drive. With consumer satisfaction survey scores consistently highlighting the love of Tesla owners for their vehicles, the company is hinging its success on you not wanting to return it once you've used it. It'll have to fix the reports of bad quality control for that to work out.
Tesla is also shifting to a "we come to you" model for most repairs, with a lofty goal of "same-day, if not same-hour" service. Hey, it worked for Amazon.
What do you think? Does this new price make you more interested in buying a Tesla? Let us know down below in the comments or carry the discussion over to our Twitter or Facebook.
Editors' Recommendations:
Follow us on Flipboard, Google News, or Apple News