The best GPS smartwatches for kids
These wearable devices are highly important for everyone and kids especially because they need extra care in this world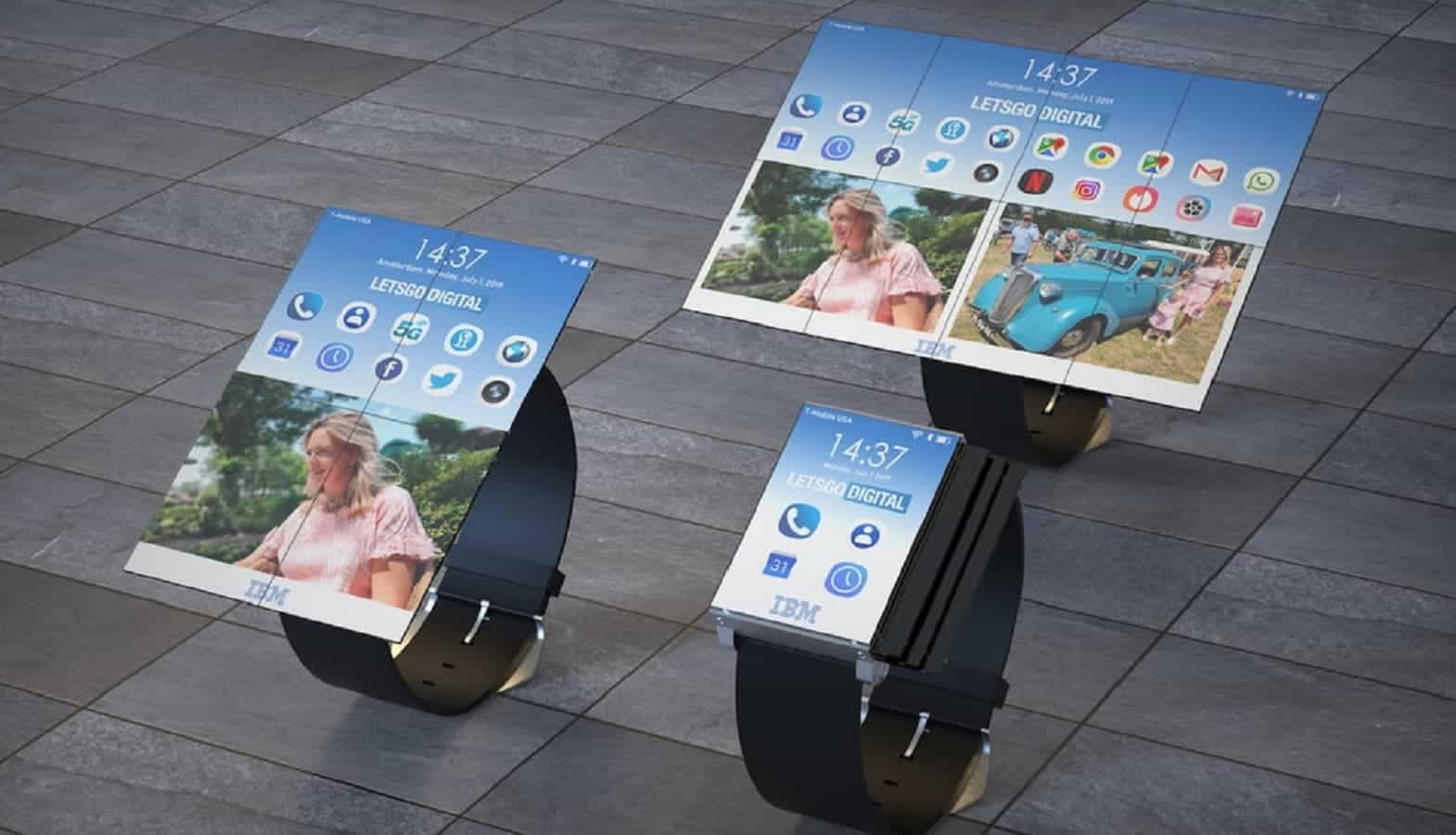 Smartwatches are a great tool not only for kid's entertainment but also for protection and fitness too. Being a parent of the kids, it's nearly impossible to keep eye on the each and every activity of the child and very often parents remain worried about them and want to know their current location. Through GPS enabled kids smartwatches, besides other many benefits, I can also track the current location of the children which is a sigh of relief for me.
On the other hand, kids enjoy using it for some of its exciting features like athletic video tutorials and sports modes that improve the physical fitness and analytical ability of kids. For example, a child can count his/her runs through a smartwatch during jogging and can also learn tips to become a good runner through its video tutorials. So, a smartwatch is useful for children's physical and mental development.
A GPS or global positioning system smartwatch is more interesting for kids and their parents. How? With the help of GPS smartwatches, the children can also track their activities anywhere like their footsteps from their homes to schools, turns in swimming pools, climbs at camping sites, and runs in playgrounds.
The parents can also remain carefree because of knowing everything about their whereabouts through the data of these devices. I feel that these GPS smartwatches are better than smartphones for children because they are wearable, therefore, easy to handle for them.
Like other smartwatches, many of these models also come with options of texting, voice messaging and calling and can also perform Bluetooth functions. These wearable devices are highly important for everyone and kids especially because they need extra care in this world that is advanced but risky as well.
Basic must-haves for GPS smartwatches
After all, who wouldn't want to know the basic features of a product before buying it because these are as essential as the product itself. So, the basic must-haves for GPS smartwatches are:
Light and comfortable design:
Your kids' GPS smartwatch must be light in weight, and its design has to be comfortable for him/her so that he/she couldn't feel uneasy with it anytime. Especially, if your child needs to monitor his/her sleep, he/she has to wear it during the night, and it's not easy to do without the relaxing framework of his/her watch.
Bluetooth:
The option of Bluetooth is a must for your child's watch as it might help him/her to transmit data from a smartphone to the watch. This could lead to better learning opportunities as he/she could read some notes or observe any study-related pics while resting on the bed comfortably.
GPS as an option:
The GPS feature of a GPS smartwatch lets your child move in the city without any fear of being lost on the way. It facilitates your kid to find places without any need of picking up a smartphone for that.
Activity Tracking:
Even if you want your children to track their footsteps from your home to neighbors' flat, it's possible through a smartwatch because it's made to track each and every activity of its user.
Notification alerts & calls and messages:
Good GPS smartwatch must have features of notification alerts, calls, and messages as it is a handy tool and effective for communication in situations where smartphone checking can be uncomfortable like during exercising.
Tracking of Fitness and long battery life:
You can precisely record your children's fitness programs during their physical exercises through a reliable smartwatch. And it must have a long battery life if it's dependable.
SIM card support and water-resistance:
It's better to buy a standalone smartwatch that has a slot for a SIM card for your kid's security, and the watch must also be water-resistant for keeping your kid carefree during water games.
Alarm clock, internal Storage and camera:
If you want to keep your child well-disciplined, the alarm clock feature is a must for his/her watch. The internal storage capacity and camera are also essential, for example, to maintain his/her long-term creativity experience.
Emergency services or SOS:
You could remain free from the tension of your kid's security if his/her watch has the feature of SOS.
So, that's all about the basic features which you have to consider before buying GPS smartwatches for your kids.
Below, two of the best GPS smartwatches for kids has been discussed. I've searched thoroughly over the internet by myself for knowing their merits and demerits, also mentioned their pros and cons in detail for your ease.
Best Kids GPS Smartwatches
A Vowor GPS smartwatch is reliable for being up to the mark. It is designed according to the needs of the contemporary world. And it has five main features that are reviewed one by one below.
Communication types:
There are options for video calling and voice calling in this 4 G smartwatch. So, you can talk with your child through video or voice calls and remain informed about him/her anytime.
IP67 waterproof GPS watch:
This smartwatch is IP67 (Ingress Protection 67) water-resistant. For example, your kids can wear these watches when they have to wash their hands or play with water. The display screens of smartwatches keep on operating and giving your children clear insights as far as IP67 can resist water when they are washing their hands or playing water games.
GPS with LBS tracker:
Your kids can accurately track their location through GPS technology of this watch. They can also have multiple benefits due to the LBS (Location-based services) tracker of this smartwatch. If they want to reach a place, for example, for some sort of sports competition, they can easily reach there through the LBS tracker.
SOS emergency calls:
If your kid is lost on the way and doesn't know how to return home but has a Vowor GPS smartwatch, he/she could contact you by employing its feature of SOS emergency calls if you have inserted a compatible SIM card for that watch. An effective option of this watch is that your kid can send SOS messages to all contacts in dangerous conditions. This increases the chances of your kids' safety in extremely difficult situations. But you need to buy your SIM because Vowor doesn't provide SIM to its customers with these smartwatches.
90 days guarantee for the product quality:
Vower has 90 days money-back warranty for its GPS smartwatches. So, customers can buy these smartwatches without any tension as Vower claims to refund its clients if they become dissatisfied with its watches in the first three months.
Some other features of this smartwatch include a reliable alarm clock, camera, album, step count, digital footprint, and search history. Your kid can also make friends with those who are using the same Vower GPS smartwatch.
Specifications:
Strap material: Silicone

Operation system: IOS iPhone, Android.

RAM/ROM: 512MB/4GB

Sim card: Standard nano sim card

Screen size: 1.44″ IPS 240X240

Camera: 0.3M Pixels

Location: GPS+AGPS+Wifi+LBS

Battery capacity: Li-ion polymer 600 mAh
Pros:
Vower GPS smartwatch is useful as it's compatible with famous operating systems (OS) like iPhone IOS, Samsung Android, and Huawei Sony.

4G WiFi is available, so internet connectivity is high enough.

The security-related options of SOS and GPS & LBS tracker are present.

This watch is strongly waterproof for being IP67 water-resistant.
Cons:
Vower GPS smartwatch is pricey as compared to its similar products in the market.
We've analyzed the features of a pink-colored YENISEY GPS smartwatch for helping you choose the best watch for your kids according to your specific needs below:
WiFi, GPS, and LBS trackers:
The triple location tracking system, Wifi, GPS, and LBS trackers can strongly keep you satisfied regarding the safety of your child. How? The reason is that your kid can be traced more easily wherever he/she goes due to the smartwatch's wifi, GPS tracker, and LBS model than if you use smartwatches based on only GPS and LBS trackers. Let's do one thing here. We want to make you understand this point analytically. Ready!
You might have heard about inaccurately tracked positions due to weak signals of smartwatches. This condition is not non-existent for this watch. But you could find your children's location easily with just a minor error of less than 100m/330ft while he/she is on some outdoor spot having poor wifi or GPS signals in their pink YENISEY smartwatches. And, when your kids are present at indoor sites that are poor GPS signal places, this error is only up to 0.5-4 miles under LBS mode. Interesting! Isn't it!
Sorts of communication:
Your children can make and receive calls through this smartwatch reliably. Plus, your kids can call up to three SOS numbers if they get trapped in any kind of danger by just long pressing the power key to activate SOS functions.
And, one more interesting point. Your kid's SOS call will be sent to three guardians' mobile phones alternatively in two rounds until one of them picks up the call. You could also track your child's location by using an app of this smartwatch called Group Chat that will allow you to send voice messages in its chat room and will also let your child reply to your voice messages whenever needed. Great! Isn't it!
Other apps for protection:
Many other things are available in this smartwatch for you to better protect your kids like apps for history route checking, alarm location positions (max. 3), electronic geo-fencing, and group voice chat, etc.
Games:
We found some interesting puzzle games in this smartwatch that could improve your kids' logical thinking, responding ability, and hand-eye-based movements during their contact with the touch screens of these smartwatches. Feeling impressed!
Some other effective features of a pink-colored YENISEY GPS smartwatch are a pedometer, flashlight, and 12-hour-format-based clock, etc.
Specifications:
Waterproofing capacity: IP67

Control APP: Setracker

Language: English

Positioning system: Wifi+GPS+LBS-based system

Time format: 12-hour-based format

Screen size: 1.4 inch touch screen

Item weight: 2.08 ounces

Compatible phone models: iPhone & Android phone

Color: Pink
Pros:
This smartwatch has many pros. It has games for your kids' learning. It's very strong for maintaining your babies' security due to the presence of some triple technology system or WiFi, GPS, and LBS-based system. This smartwatch is cheap as well because its price is less than 50 dollars. It has a reliable pedometer to know about your child's fitness and all other important features that you might want for your child's GPS smartwatch.
Cons:
We found two cons of that smartwatch. First, demerit is that it doesn't come with a feature of video calling. We know that this feature is not crucial for a GPS smartwatch but it might be important for you to take extra care of your baby, so YENISEY should have inserted that feature in its watch. Another con is that YENISEY didn't mention the warranty info of its smartwatch on the merchant's site. And, customers are instructed to contact the seller directly or the manufacturer's website to know about the guarantee information of this smartwatch. We regard it to be somewhat irritable for a customer.
Have any thoughts on this? Let us know down below in the comments or carry the discussion over to our Twitter or Facebook.
Editors' Recommendations: