The Lepow C2 monitor is a must-have upgrade for your workstation
The Lepow C2 portable monitor is a sleek, highly functional addition to any workstation.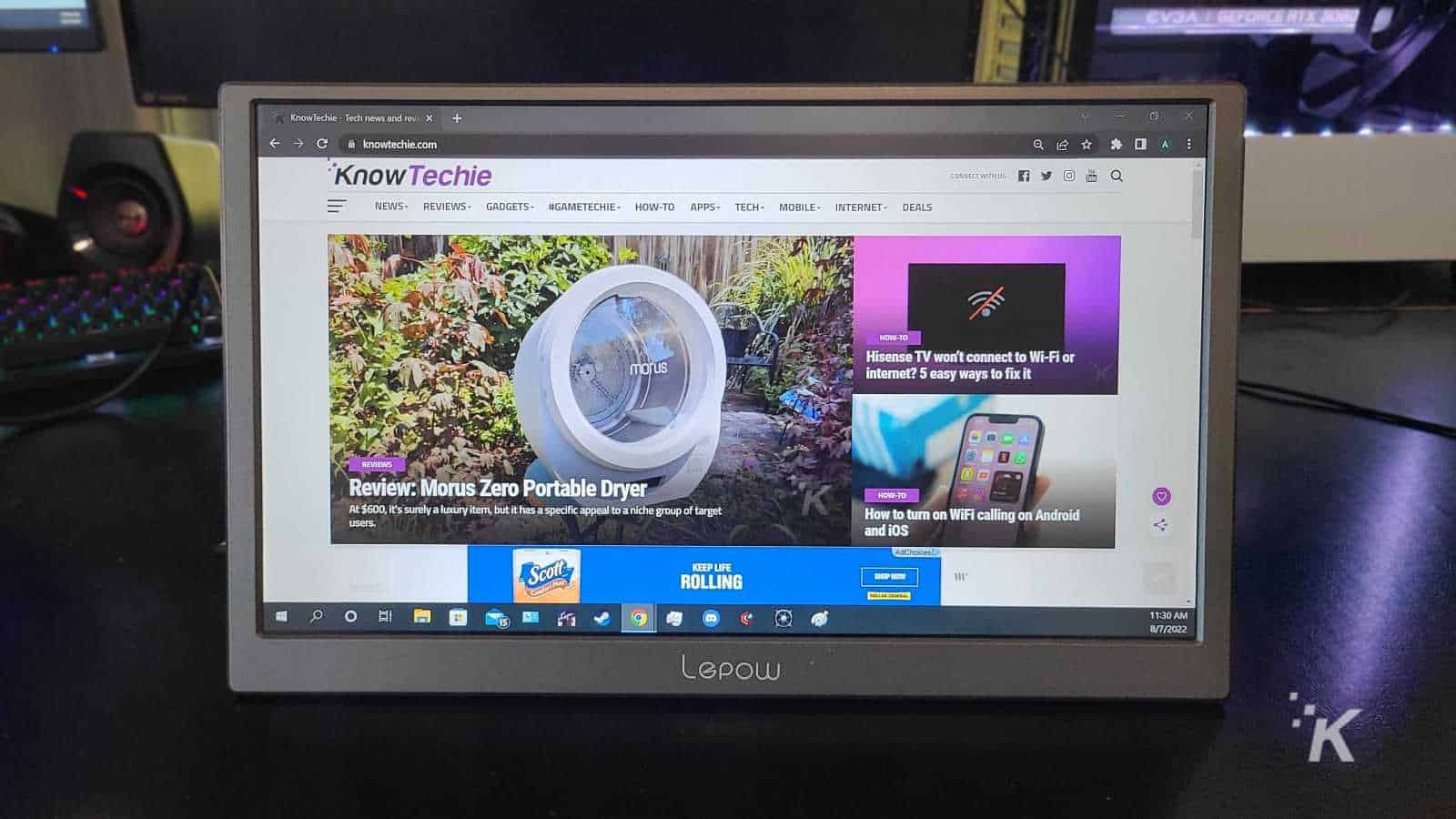 After working at a desktop with multiple monitors set up, it can be hard to go back to having just one monitor on your laptop. That's why a portable monitor, like the Lepow C2 Series, can be such a valuable piece of tech. 
Today, we will check out the Lepow C2 15.6" portable monitor.
It's a lightweight, completely portable 1080p monitor with a 60Hz refresh rate. With DisplayPort, HDMI, and USB-C inputs, the Lepow C2 is compatible with many different devices. 
And when it comes to 1080p portable monitors, the Lepow C2 is relatively affordable. It's available now on Amazon for $209.99. So let's see what it's all about. 
Multiple display options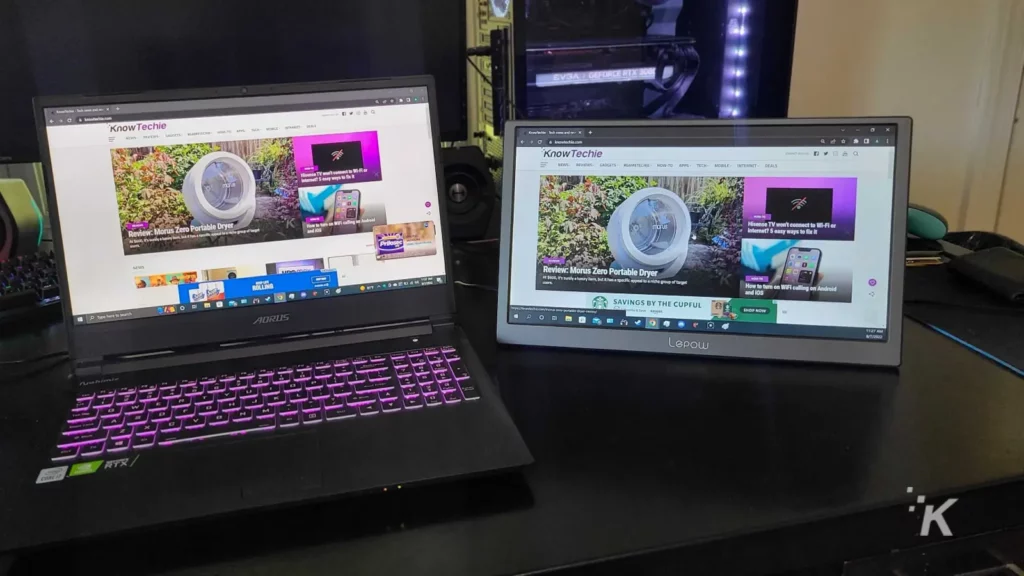 The first thing to note about the Lepow C2 15.6" is the multiple input options for display.
You can use a laptop or a regular computer and hook the monitor up with HDMI or DisplayPort. Or you can use the all-purpose USB-C port to hook up something like your smartphone or tablet. 
You might not even have to worry about powering the monitor when using the all-purpose USB-C port.
READ MORE: The Storm2 Slim is a portable charger that is powerful and unique
If your device also has an all-purpose USB-C port, the connection will both power the monitor and act as the display connection. 
However, if you're using the DisplayPort or HDMI connection, you'll need the included power cable to power the monitor. Adding another cable into the mix makes it a little less portable. 
Lightweight and versatile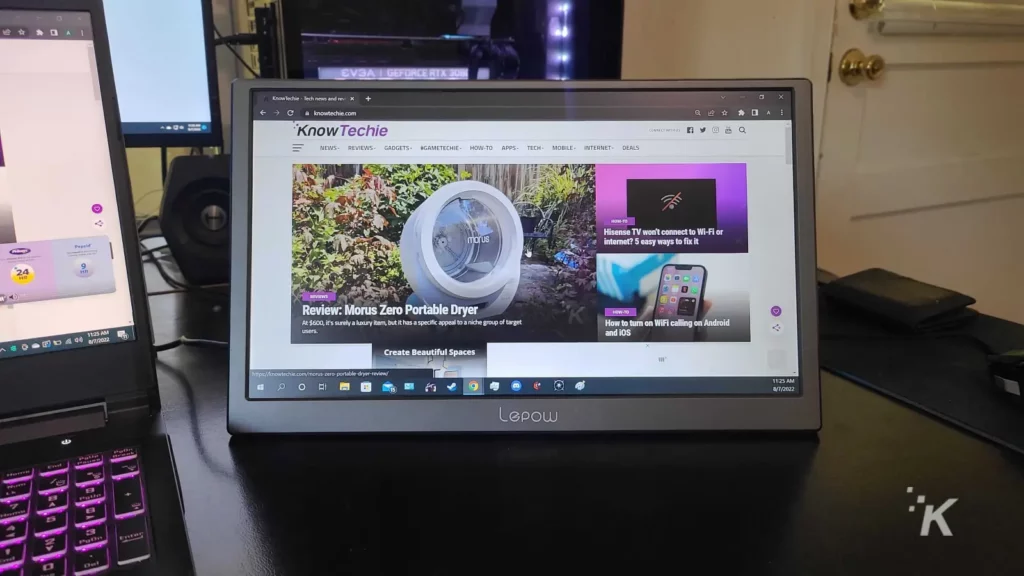 And portability is one of the biggest focuses of Lepow with the C2 series monitor. The entire monitor weighs just a little over one and a half pounds, making it extremely light and easy to carry around. 
It features a foldable kickstand on the back that you use to stand the monitor up freely. The kickstand is adjustable, so it's easy to find the perfect viewing angle, no matter where you set the monitor up. 
You can even use the kickstand to display the monitor in portrait mode if you want a monitor with that option. 
The multiple display options make the Lepow C2 15.6" pretty versatile. You can use it with several devices, including computers, smartphones, and tablets.
Or, you can use it as a portable monitor for your Xbox, PlayStation, or Nintendo Switch console for your on-the-go gaming needs. 
What about performance?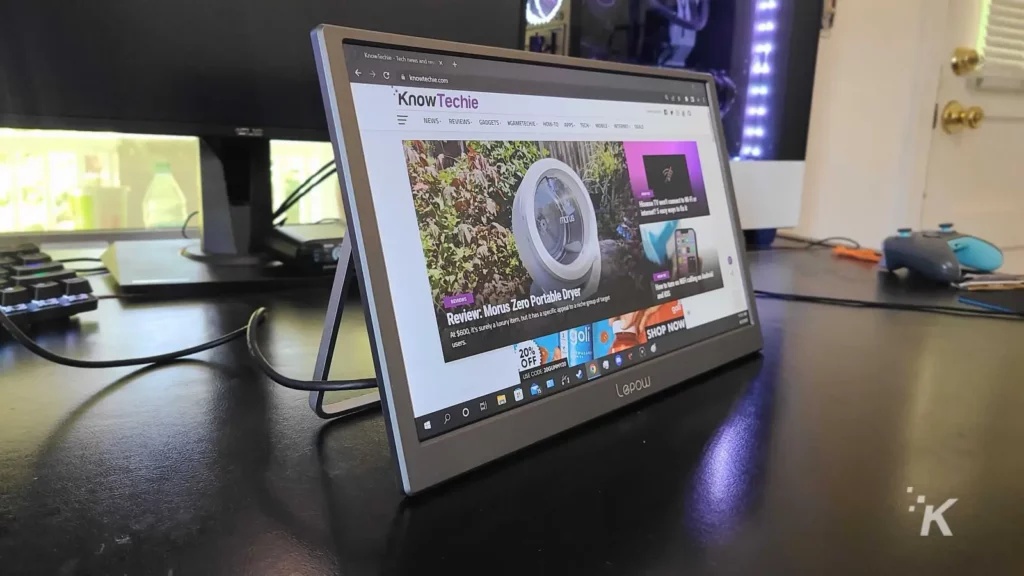 In terms of performance, the Lepow C2 15.6" monitor won't necessarily blow your mind by any means, but it gets the job done.
It's a full HD 1920 x 1080 display and offers a crystal clear picture that is perfectly acceptable for that resolution.
One area that I would like to see improved would be the brightness. While this is probably an effort to use less power, it would be nice to be able to turn the brightness up a little higher than it's able to go now.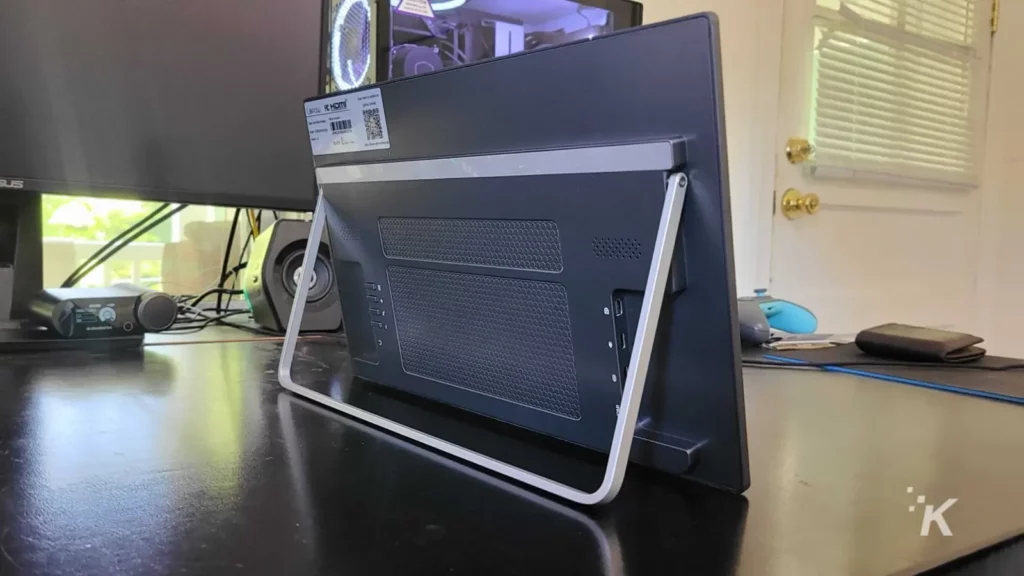 It's bright enough for most situations but can be hard to make out in brighter lights. And the lower brightness also leads to somewhat duller colors.
An overall boost in brightness would be a major plus to the Lepow C2 15.6" portable monitor. 
The Lepow C2 monitor also has built-in speakers you can use if you really need them. While the sound is clear enough to comprehend, the speakers have limited power.
But you can't expect too much from the sound coming from such a lightweight, compact monitor. 
Should you buy the Lepow C2 15.6" portable monitor?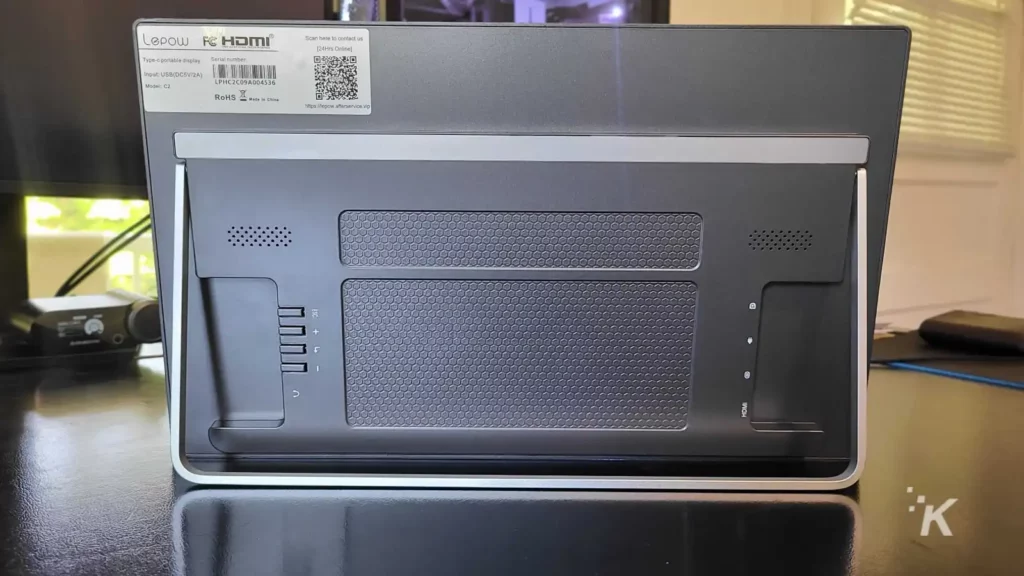 When it comes to portable monitors, the Lepow C2 15.6" monitor is a great option. It offers a 1080p resolution and a 60Hz refresh rate, so anything you watch looks clear and smooth on the monitor. 
With multiplay display inputs, you can hook up just about any device, making the monitor a one-stop shop for all your portable monitor needs.
You can work on your laptop, blow up your phone's screen, and even game on the go, all with a single portable monitor option. 
We would like to see a brighter display and maybe some more powerful speakers on the monitor. But even those are minor complaints and don't take away much of the Lepow C2 15.6" monitor's capabilities. 
You can get your own Lepow C2 15.6" monitor on Amazon for $209.99. And keep your eye on the listing as the company frequently runs sales for significant discounts on the monitor. 
Have any thoughts on this? Let us know down below in the comments or carry the discussion over to our Twitter or Facebook.
Editors' Recommendations:
Just a heads up, if you buy something through our links, we may get a small share of the sale. It's one of the ways we keep the lights on here.
Disclosure: This is a sponsored post. KnowTechie's opinions, reviews, and other editorial content remain objective and are not influenced by the sponsorship.