This $200k Tesla hearse will carry your dead body without killing the environment
Quiet as the grave.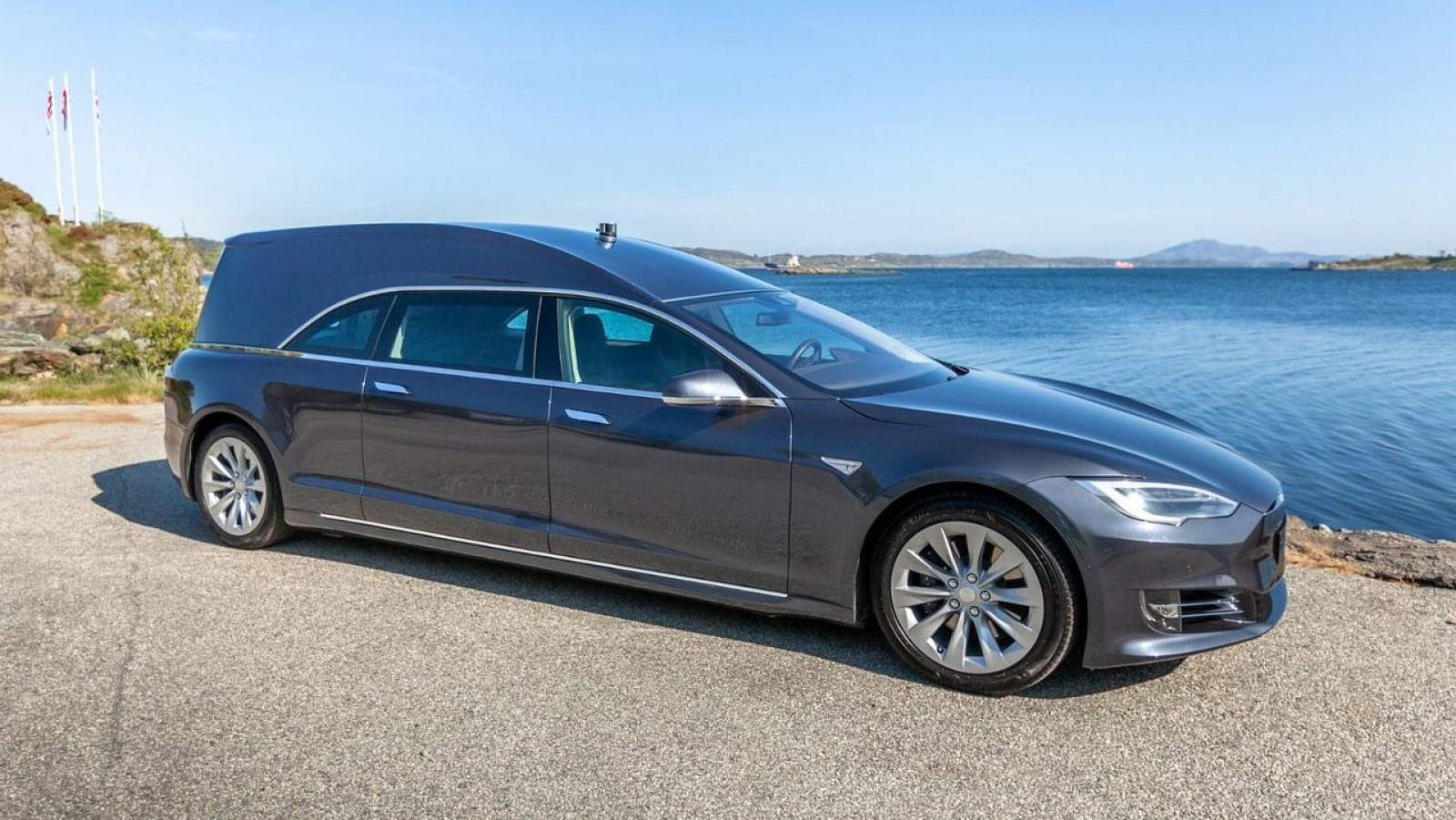 The funeral business is rooted in tradition, so any changes to how things are done are generally a slow process. Perhaps this Tesla Model S hearse will speed things up a bit, with the merging of a stylish hearse and an all-electric vehicle.
Built by a Norwegian specialist, it's everything you'd expect from a svelte Tesla S being turned into a coffin-carrier.
This modified Tesla S hearse will set you back $200K
Built by Norwegian hearse specialist, Jan Erik Naley, the Tesla S has some pretty extensive bodywork done. The wheelbase was increased by 80 cm, before the roof was raised to fit a station wagon-style rear door. The inside is wood panels and padding, a respectable almost-final resting place for the occupants.
If you're a Finnish funeral director wanting to go green, the modified Tesla S will set you back SEK 1,999,000, which is the equivalent of $207,500 USD
You'll save tonnes on gas costs, plus there's the added bonus of silent idling and no fumes
With most hearse journeys being short, that's well-suited to electric vehicles
The Tesla S frame works pretty well as a station wagon style, with multiple other companies making conversion kit prototypes
Nobody likes to think about their eventual demise, but at least you could ride off in style, right?
What do you think? Would you like to see more funeral homes go the electric avenue? Let us know down below in the comments or carry the discussion over to our Twitter or Facebook.
Editors' Recommendations: