This automatic trash can seals and changes trash bags for you 
This thing is amazing.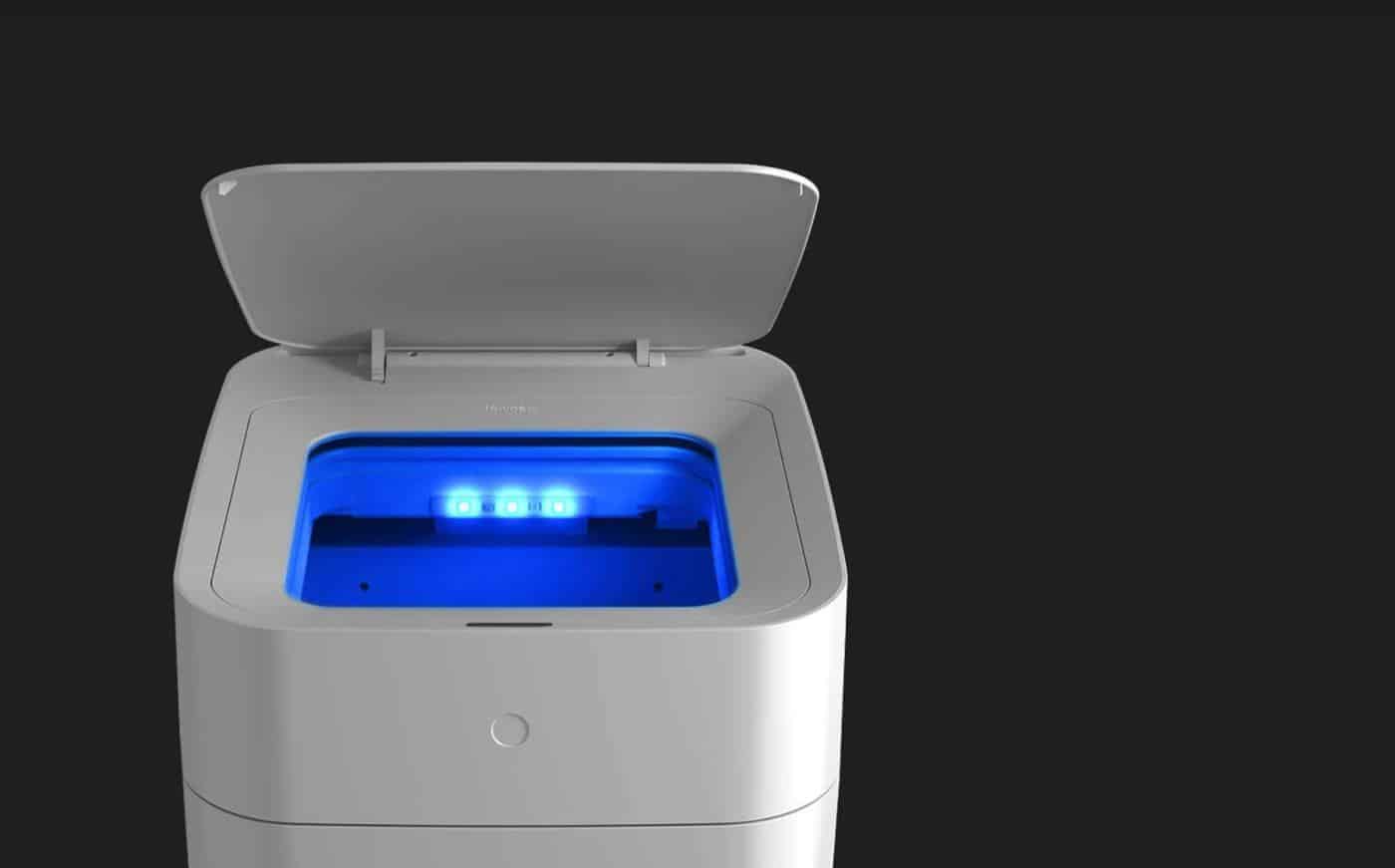 Trash sucks. I know it. You know it. We all know it. Anyone who's had the privilege of having trash juice smeared all over their hands knows what I'm talking about. Seriously, it's the least desired house chore in existence.
Thankfully, a little company called TowNew knows this, and they're introducing an innovate solution to the mix –a trash can that automatically seals and changes the trash bag for you. Wild, right? Yup, it totally is. I've been testing one out for the past couple of weeks, and I have to say, this thing is a game changer.
Here's the TowNew in action in this quick video below
So yea, it's a trash can that does all the dirty work for you. All you have to do is fill it with up trash, and the rest is done for you. Thanks to a built-in thermoplastic sealing technology, the can automatically seals the liner inside. This means no more spilling or exposure to any bad odor.
And don't worry about having to open the trash can manually. Advanced infrared technology senses when you're close to it and automatically opens open for you. There are even LED lights plastered inside that lets you see the trash can at night. It's pretty slick given the fact that this a fricking trash can.
Other key features include:
Long Lasting Liners with Advanced Sealing Technology
Self-Sealing – built-in thermoplastic sealing technology automatically seals the liner inside to guarantee no spilling or exposure
Self-Lining – replaces a new liner into the trash can, hands-free
Removable Refill Rings – each refill ring contains up to 30 durable liners, each lasting approximately one month, and built with recyclable Polypropylene Plastic
15.5 Litre Large Capacity
Powered by a 2000 mAh rechargeable battery for a long-lasting battery life
TowNew claims that each ring of trash liners can last users up to a month. Refill rings can be purchased via TowNew's website (at the time of writings this, no refill purchase options are available), but the project's Indiegogo page says that each TowNew pre-order comes with three refill rings, which equals out to a three-month supply.
After a couple of weeks of using the TowNew self-sealing/changing trash can, I have to say; I'm pretty impressed with it. My only gripe with it is that it's somewhat small. I expected it to be at the very least an average-sized trash can. It isn't. It's about 15-inches in height. It's about the size of a small office trash can. It's not really something you would put in your kitchen.
Either way, I'm happy with it. It's totally something I plan on using down the line. If this sounds like something you want to throw your money at, TowNew is currently available on Indiegogo for $59 from $156, depending which perk you select. The company claims that units will start shipping out in September.
Is this something you would use? Do you know of any other better solutions to this? Not impressed? Let us know down below in the comments or carry the discussion over to our Twitter or Facebook.
Editors' Recommendations:
Follow us on Flipboard, Google News, or Apple News