A few tips for choosing the best gaming desks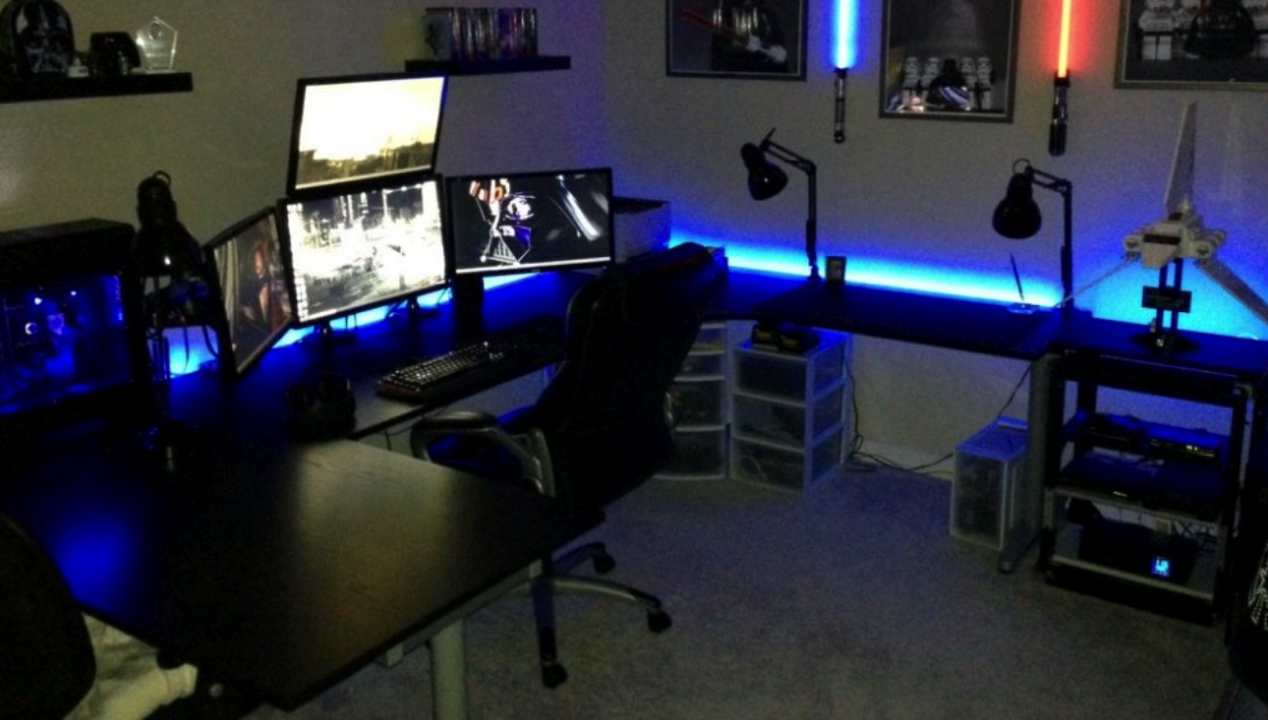 If you are a die-hard gamer, you will definitely need a gaming desk. In fact, gaming desks should be something that forms the base of all your gaming activity. Choosing the right gaming desk is not an easy task as it may appear to be. A few tips as explained here should be helpful to take your gaming experience to the next level.
Best Tips to Choose A Perfect Gaming Desk
There are a few features that you will need to pay attention to. With several desks available with varied features, it can be quite hard to choose the right one. If you think you are spoiled for choice and can't make a proper decision – we present you the top tips for sorting out the issue.
Check Out The Ergonomics
You might have heard the word quite frequently. What exactly does it mean? Well, ergonomics refers to the comfortability that the desk offers you. There are few features like adjustable handles so that the chair can customize to meet your needs. The crux of the matter is you should be comfortable using the desk for hours together. The height of the gaming desk should be such that you need to stretch a lot, lest this can cause back strains.
The Space on the Desk
Well, you would like your new gaming desk to look good so that you can show it off. But, looks alone may not be something that would be enough. Sacrificing the functionality for the sake of appearance may not be a good idea. A good gaming desk should be capable of holding a lot of things on it. As a gamer, you may have a lot of gadgets and other gaming paraphernalia. If you are one of those gamers who uses a lot of gaming equipment, a desk with a drawer can be a good option. Do take into account all the gaming equipment you have with you before finalizing the desk.
Check Out Reviews
Yes, just visit the store and checking out the desks may not give you enough room to check all the features of a gaming desk that you plan to buy. In fact, it is possible that you may not have access to checking it out. Review sites play an important role in this case. You may consider going through a few popular review sites so that you have a brief idea of what you should expect. Trustedbeasts.com is a great review service from that perspective. Apart from a whole lot of other items that it covers, you can have a good deal of information on gaming desks, mice and keyboards as well. The service is known to offer unbiased reviews so that you can make an intelligent choice.
Material Used
Gaming desks are made from several different materials for construction. Maybe it is glass, wood or something else. Choose the color or texture that would go with the desk.Apart from the material, it would also be practical to check the construction.  In fact, opting for a gaming desk that can be dismantled when not in use can be a wiser decision in that regard.
Shape Of the Desk
Gaming desks come in several shapes and sizes. Maybe they look quite elegant at the store. But, they may not be comfortable as long as your room is concerned. Each of the shapes do have their own pros and cons. We would advise you to choose a desk that has adjustability. It should be such that it should fit well when you need to change locations, it should not appear awkward or out of place at the new location.
Before We Conclude
The gaming desks are quite easy to find, but how would you choose the best that meets all your expectations? That is exactly why we compiled this to do list for your benefit. Staying abreast of what you should expect while you are at the store looking for the best gaming desk is what we had in mind while composing this post. If we are successful in achieving it, we will consider that our efforts have paid off.
Checking out the review sites is what we would consider the best ever a solution to finding the best gaming desks. The review sites like Trustedbeasts. let you analyze the gaming desks and offer you a complete and unbiased review of the features of the different options you have at your disposal.