Twitter is going to start labeling harmful tweets from folks like Donald Trump and other bozos
It's a start…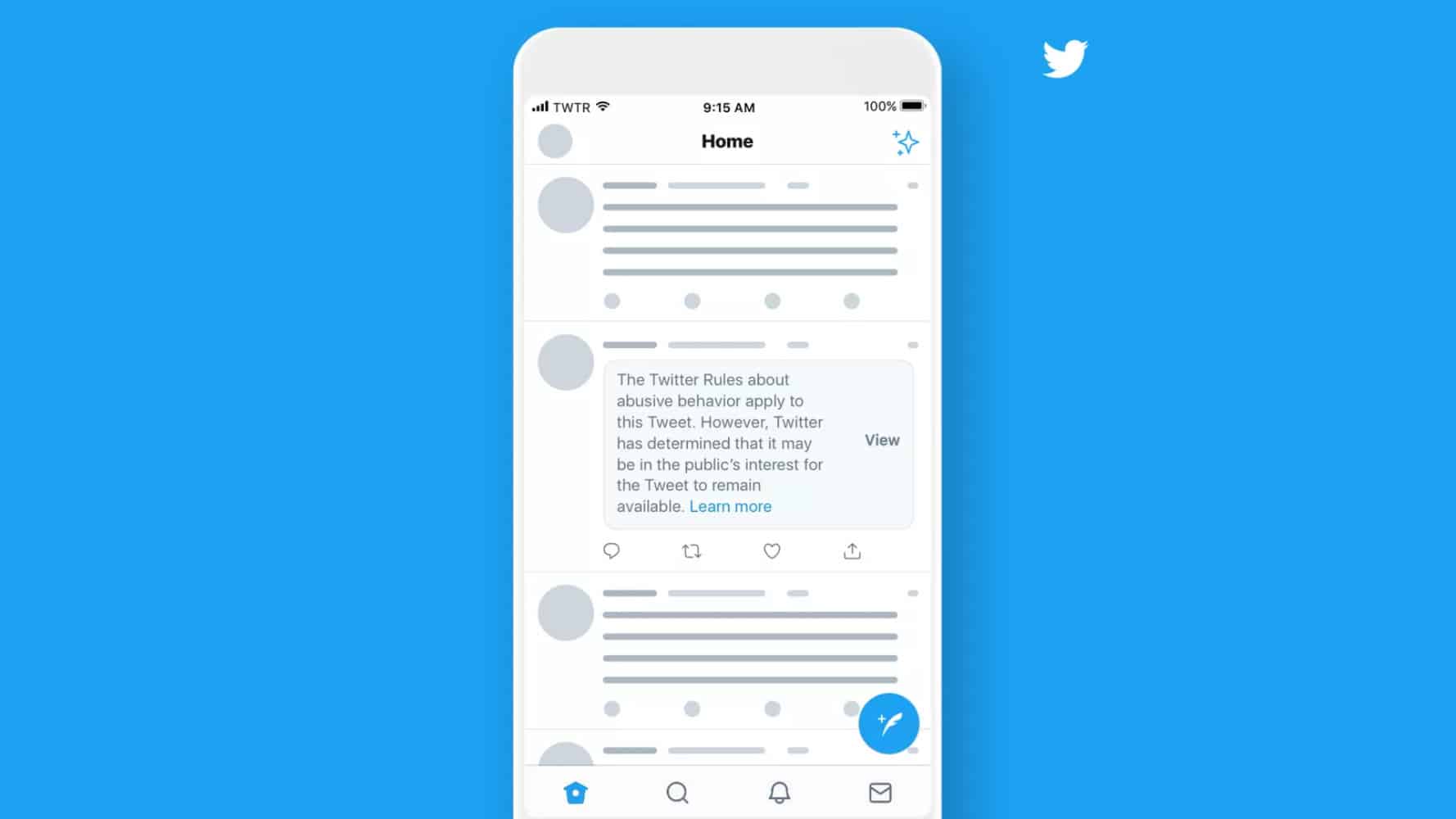 Twitter has finally quantified what it means when it talks about not enforcing its community guidelines. Now when a public figure breaks its guidelines, Twitter will notify users of the violation and also shrink the reach of the specific tweet. This is good.
If a tweet fits the criteria, it will be displayed with a gray box over it, notifying users that the tweet is in violation but wasn't removed due to public interest. It's pretty similar to the "Sensitive Content" warning, which hides tweets before the user clicks on them.
Now tweets from public figures that break the community guidelines will get a spoiler warning
Twitter likes to style itself as the defender of the "public conversation," but has often gathered negative attention over the seemingly inconsistent way it handles some tweets. Now the company has let the public see a glimpse of how it handles different accounts differently, and why some tweets are deemed in "public interest" vs. those of other accounts.
When a tweet is flagged like this, Twitter does a few things to reduce the number of eyes it might reach. That includes not showing the tweet in Safe Search, the Top Tweets timeline, live events pages, recommended push notifications, or the Explore page. It'll still show up on followers timelines, but it does reduce the exposure to non-followers substantially.
Here's the list of requirements for a tweet to get a warning label instead of deletion, straight from Twitter's blog post:
Be or represent a government official, be running for public office, or be considered for a government position (i.e., next in line, awaiting confirmation, named successor to an appointed position);
Have more than 100,000 followers; and
Be verified.
Basically, it defines the metrics for a Twitter account to be of "public interest." For the warning label, all three things need to be there. I can see why Twitter went this way, as deleting tweets from those kinds of accounts is just asking for trouble.
It also means that the public record of those tweets isn't amended, unless the tweeter deletes the tweet themselves. That's kinda important for public officials, who should be held to a higher standard than the public.
Do you think is justified or a little too harsh? Have any thoughts on this? Let us know down below in the comments or carry the discussion over to our Twitter or Facebook.
Editors' Recommendations:
Follow us on Flipboard, Google News, or Apple News