The popular mobile MOBA, Vainglory, is getting a PC release
Will it be able to compete with the likes of League of Legends and DOTA 2?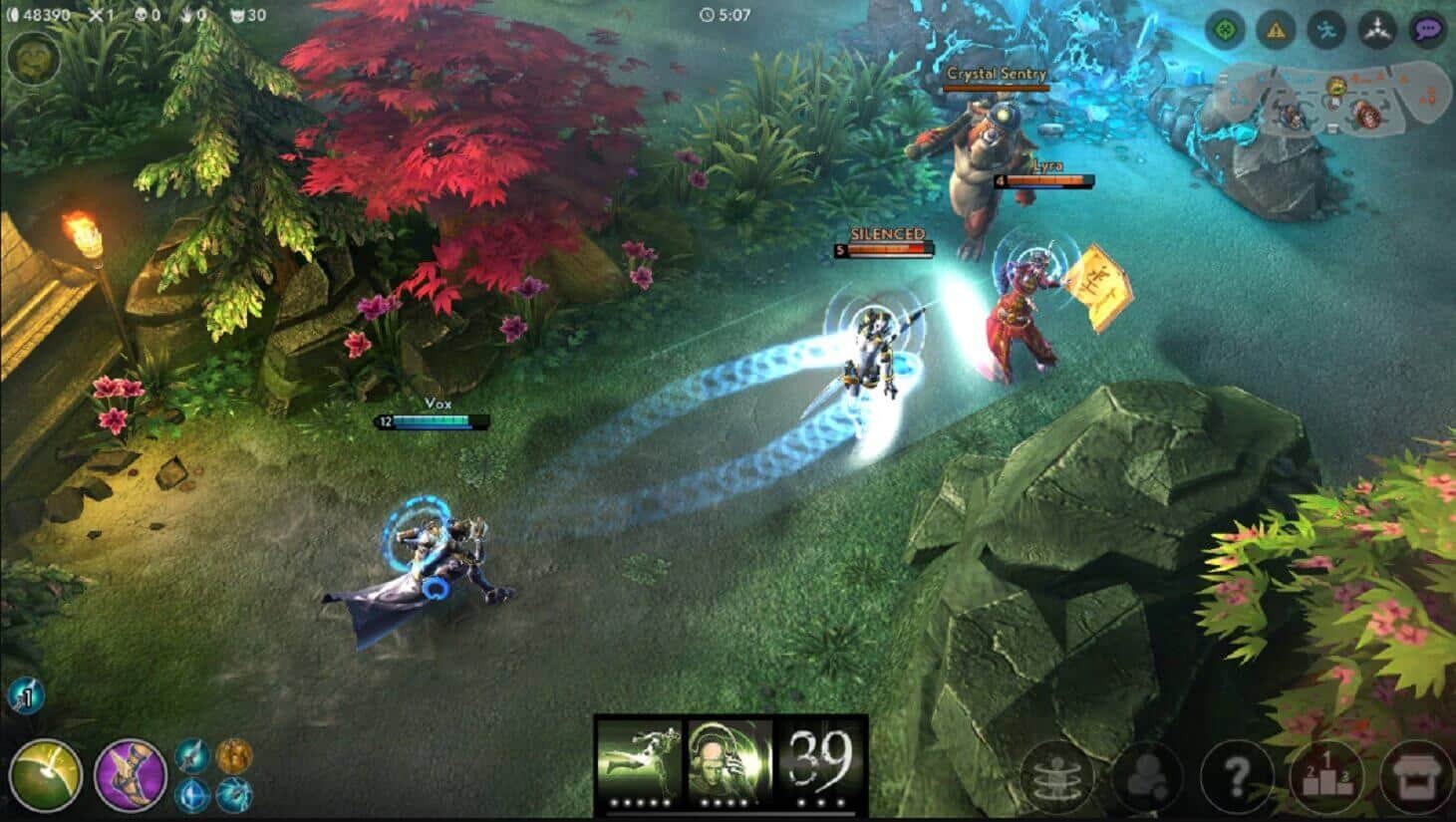 When Vainglory first released, I was skeptical of how well it could actually perform. I mean, how could you translate the popular MOBA mechanics of games like League of Legends and DOTA 2 and make it functional and fun for touchscreen devices?
Much to my surprise, the touchscreen controls were fluid and intuitive and it didn't take long to realize that MOBA titles could work on smartphones and tablets. It was an enjoyable MOBA experience, and never really felt hampered by being built for touchscreens.
Now, however, Vainglory wants to take their popular MOBA and give PC gamers the chance to play. Currently in Alpha, the game can now be downloaded from their website for both PC and Mac.
Vainglory Goes Cross Platform! –the alpha is now available for testing to Mac & Windows players. We are in very early stages of alpha and looking to you to help iron out the experience! Looking forward to your feedback. – @EvilSurprise https://t.co/JjkwMwmlYV

— Super Evil Megacorp (@superevilmegaco) July 29, 2018
The developers, Super Evil Megacorp, did have this to say about the early release,
Please note that we still have a lot of work to do – proper text input support, preference settings… custom key bindings, bug fixes, and control input tuning are all in progress. But we're excited to get started. We want you to be part of this journey and would love your help in making Vainglory for Windows… every bit as good as it is on mobile… Give it a try, get your Windows… friends to give it a try and tell us what you think!
It goes on to state that the company is constantly working on updates and that you can expect to meet plenty of errors as the team works on the PC build.
Translating a game from touchscreen controls to full mouse-and-keyboard controls should prove to be a challenge, and it will be interesting to see how the team accomplishes these various things.
Do you play Vainglory on mobile? Interested in playing it with mouse-and-keyboard? Let us know below.
For more gaming news, check out:
Do's and don'ts for a successful Runescape player
Follow us on Flipboard, Google News, or Apple News