Virgin Galactic wants to send you to space for Christmas
Can we send the flat-earthers?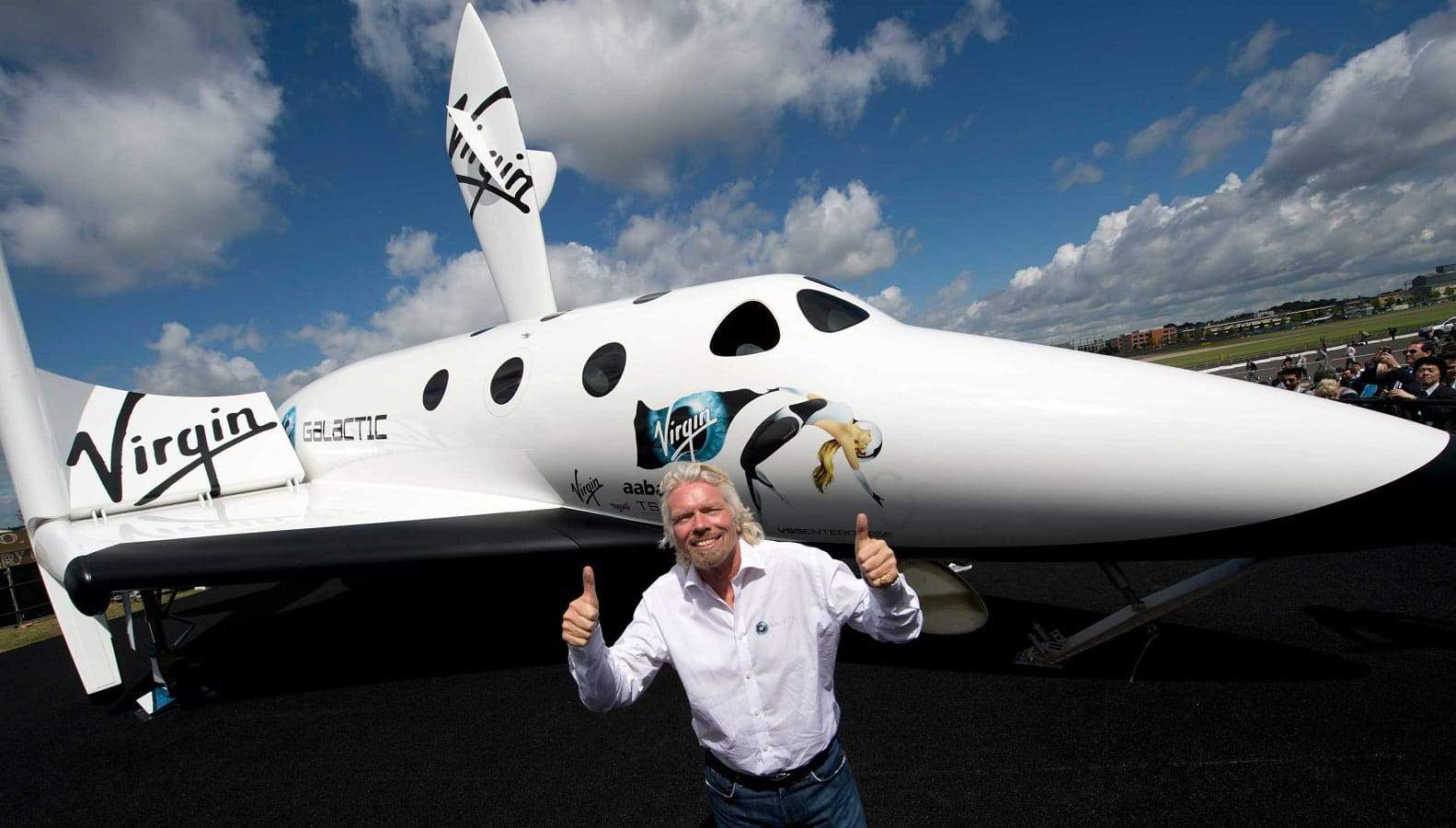 A philosopher once asked, "Are we human because we gaze at the stars or do we gaze at the stars because we are human?" Whichever way you look at it, mankind has always wanted to touch the stars. Now, we're closer than ever to commuting into space, thanks to Richard Branson's Virgin Galactic.
Talking to CNN, the British billionaire said that he's "pretty confident" that his space cowboy tourism venture will send astronauts into space by the end of the year. That means the turkey might have to wait for those brave astronauts. Once a few test flights have gone by, Branson himself will be the first non-astronaut passenger, eventually leading to paying tourists making the flight.
The boringly-named SpaceShipTwo, Galactic's rocket-powered plane, gets a head-start from a mothership that will take it into the atmosphere before dropping it off to finish the journey out to space and back. Branson says it's been thoroughly tested on the ground and at lower altitudes, adding that the first few flights to space will be the "dangerous ones."
More about the Christmas vacation
The brave test pilots will fly the space plane (I just love writing that out, it's glorious) at 2,300 miles per hour, while only needing 8 seconds to accelerate to that top speed.
The company resumed powered test flights of its rebuilt SpaceShipTwo, renamed VSS Unity earlier this year. The eventual goal for the flights is a peak altitude of 50 miles, which would be enough to earn passengers astronaut wings from the US government.
That's high enough to see the curved horizon of Earth, and to have a few minutes of weightlessness before returning to terra firma. Currently, the latest test had the craft up to a 32.3-mile peak altitude before coming back to Earth safely.
These delays are probably very annoying to Branson
For someone who's always famously on-time, the delays with Virgin Galactic must be grating to Branson. He's been promising consumer spaceflight since 2004, and had to put those plans on ice after the tragic 2014 test flight crash that killed a co-pilot.
He even questioned whether to continue after that event, eventually deciding to continue after an outpouring of support from fans and customers.
While speaking about the race between his venture, Elon Musk's SpaceX, and Jeff Bezos' Blue Origin his take on the race is that: "Safety's all that matters if you're putting people into space."
Would you want to go on that trip? Let us know down below in the comments or carry the discussion over to our Twitter or Facebook.
Editors' Recommendations:
Follow us on Flipboard, Google News, or Apple News