VSDC Free Video Editor, a strong choice in video editing software
The market has a lot of video editing software, but not many are quite like VSDC Free Video Editor.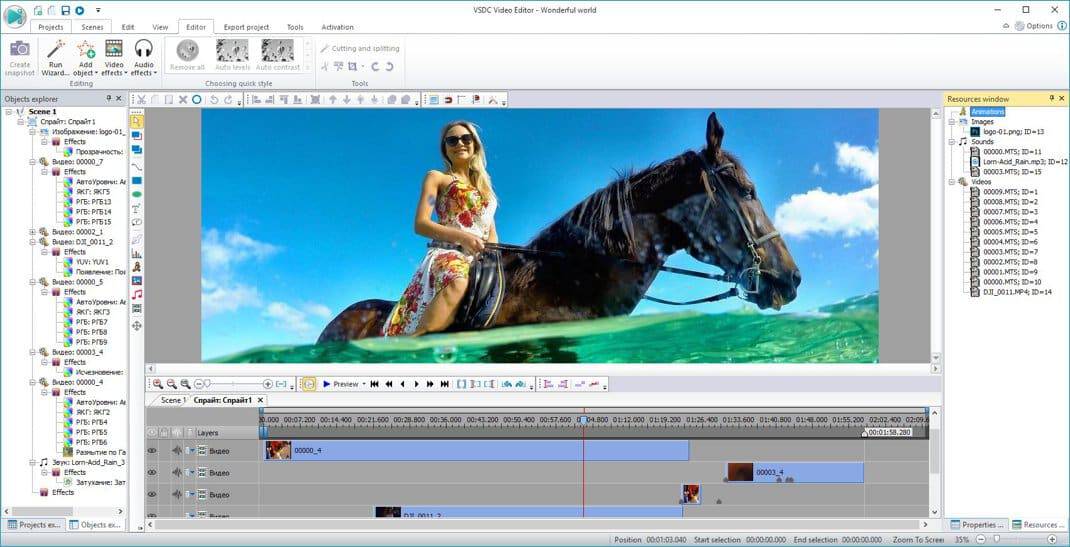 When dealing with video editing, the most important factor leading to a good result is the talent and technique of the person doing the edition. However, having the right tool is extremely important, also directly contributing to the end result. The choice of software is quite personal, as each person adapts better to one program or another.
This industry's market is filled with several premium software options, such as Sony Vegas or Adobe Premiere, but there is a lot of free alternatives. There are indeed some options to choose from, but their performance leaves much to be desired. That is different with VSDC, a free non-linear video editor for those looking for an alternative to professional programs.
Available both for home and business use, VSDC is among the most used video editing software, as shown by the CNET rating. It is equally suitable for beginners and for experienced users. The free tool provides everything a filmmaking enthusiast might need: visual effects, color blending modes, video masking, Instagram-like filters, audio effects, slideshow editor, screen and video capture.
VSDC supports all the most popular image, audio and video file formats and codecs, which ensures that no further conversion is needed. One of the latest features implemented by VSDC developers is the possibility to easily export videos to major social networks and platforms, including YouTube, Facebook, Vimeo and Twitter.
As mentioned above, VSDC Video Editor is entirely free of charge, and this is why it stands out among the competitors. Unlike similar editors, VSDC has no mandatory watermarks, feature limits or adware inclusions. It is also the only free video editor allowing export in the H265/HEVC codec and offering maximum quality with a minimum file size.
There is a paid version of the software aimed at filmmaking professionals. VSDC Video Editor PRO features advanced settings, such as hardware acceleration, multiple color Chroma Key, and audio waveform. It costs $19.99/year, being quite more affordable than similar software options.
So, for those looking for a good and free alternative to Sony Vegas and Adobe Premiere, VSDC is undoubtedly a great option. For little to no cost at all, it provides users with all the tools they need to edit, export and share their videos.
► VSDC
Follow us on Flipboard, Google News, or Apple News