OPPO debuts Android 14-based ColorOS 14 with an improved UI
ColorOS 14 is going global with new UI smarts and AI efficiency.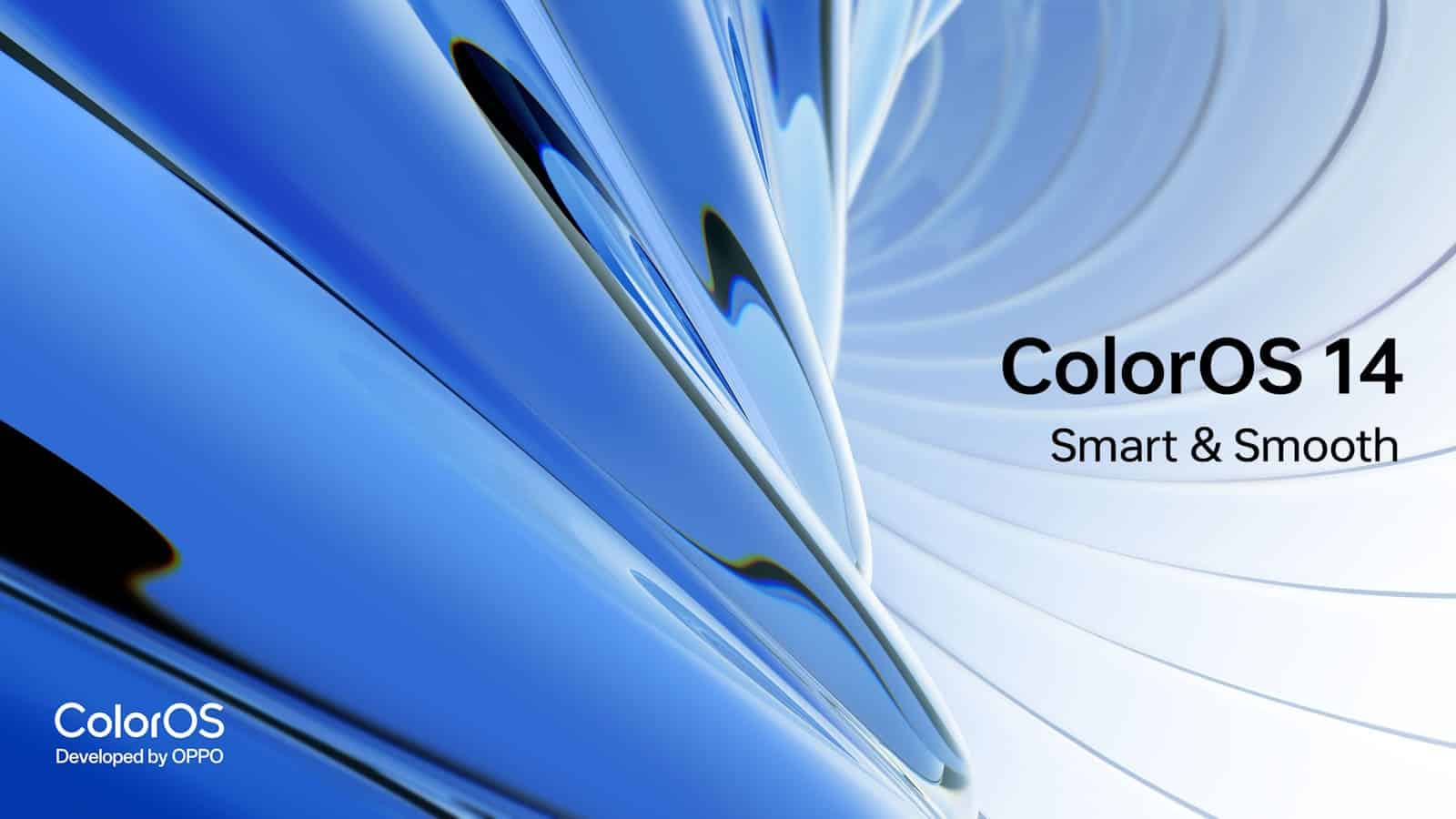 Today, OPPO has announced the next global version of its proprietary mobile operating system, the ColorOS 14, based on Android 14, following Samsung's One UI 6.0 rollout announcement.
The new ColorOS 14 comes with a plethora of improvements, like an optimized Aquamographic Design, AI-powered smart features for improved efficiency, upgraded self-developed technology to offer ultra-smooth performance and easy-to-use tools for safety and privacy protection.
So, let's find out what OPPO has to offer with the Android 14-based ColorOS 14 in more detail.
More intuitive UI with an optimized Aquamographic Design
OPPO introduced its water-inspired Aquamographic Design last year with the ColorOS 13, but this year, they have optimized it with new sound effects, color systems, interactions, and more, making the smartphone experience more intuitive.
Sound is an invisible component but also plays a pivotal role in providing an intuitive experience. OPPO has collaborated with the world's top sound design team to bring new sound effects to ColorOS 14.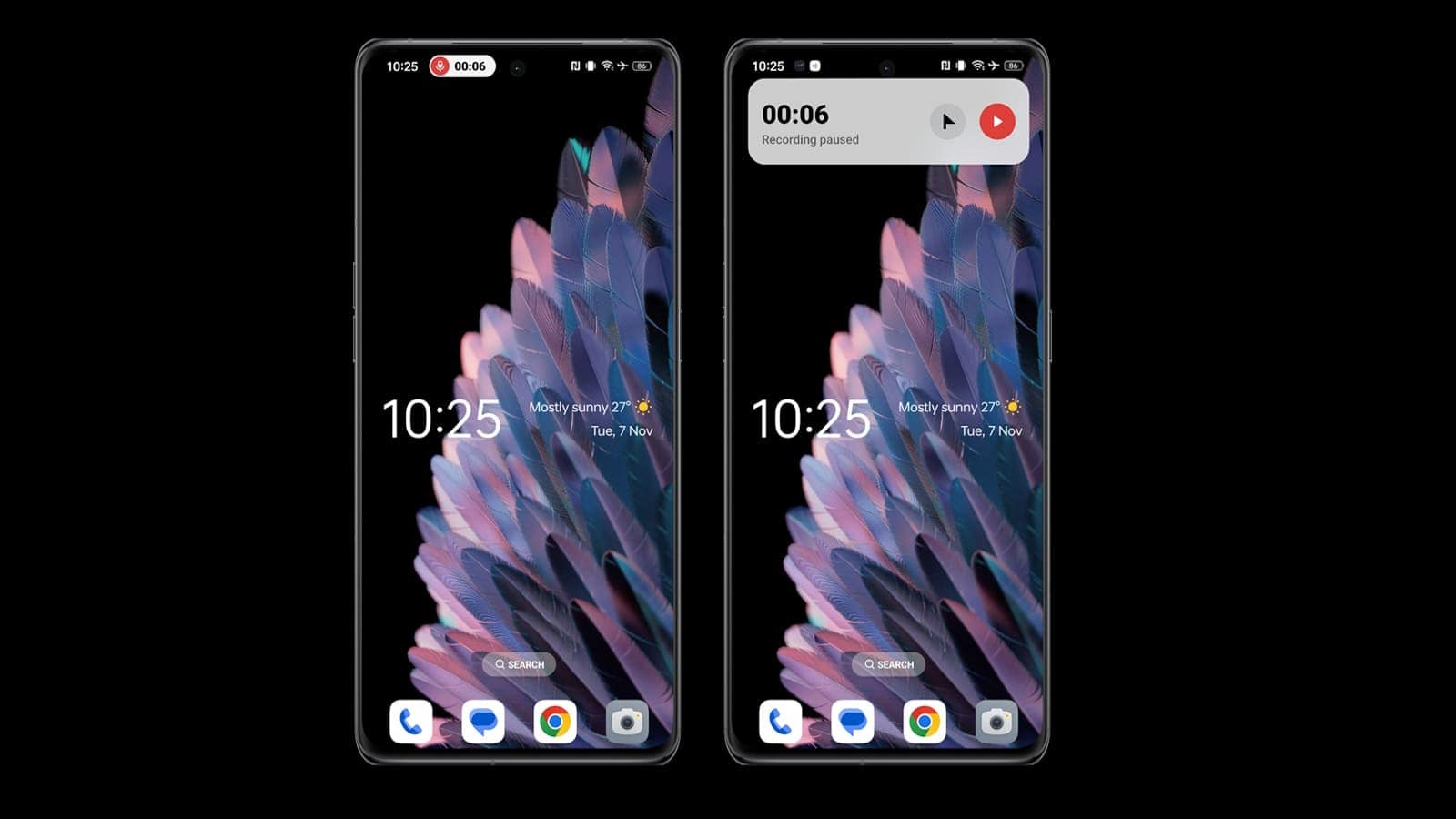 That includes ten sets of Aquamorphic-themed ringtones for calls, alarms, and notifications and seven global UI sound designs.
In the ColorOS 14, OPPO has also upgraded the Aquamorgraphic Colouring system. It is now more adaptive and provides an immersive and comfortable user experience.
ColorOS 14 has also introduced the new Aqua Dynamics design, enabling more intuitive user interactions. 
In terms of OPPO's Always-On Display feature, also named Homeland, has been enhanced with the new operating system. The new GO Green Always-On Display is designed to raise awareness of climate change and environmental protection.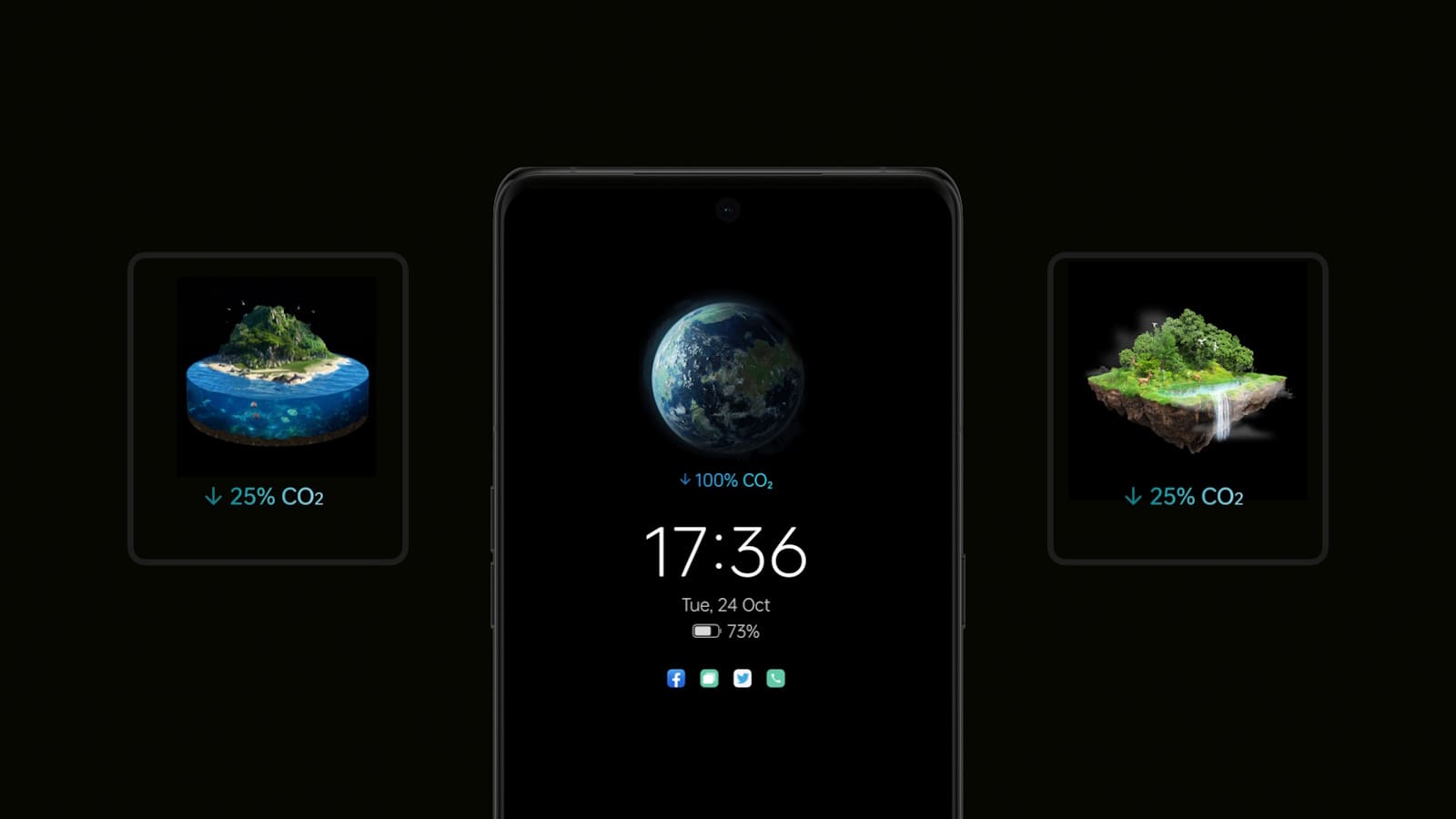 Boosting Efficiency with AI-powered Smart Features
Nowadays, smartphones are becoming all about AI, and OPPO isn't falling behind. The ColorOS 14 is packed with impressive AI-powered smart features for daily tasks like the Smart Touch.  
You can choose content such as texts, images, and videos from the system and third-party apps on your mobile. After that, you will be able to collect them on the File Dock or consolidate them into a single note by using the simple select and drag gesture.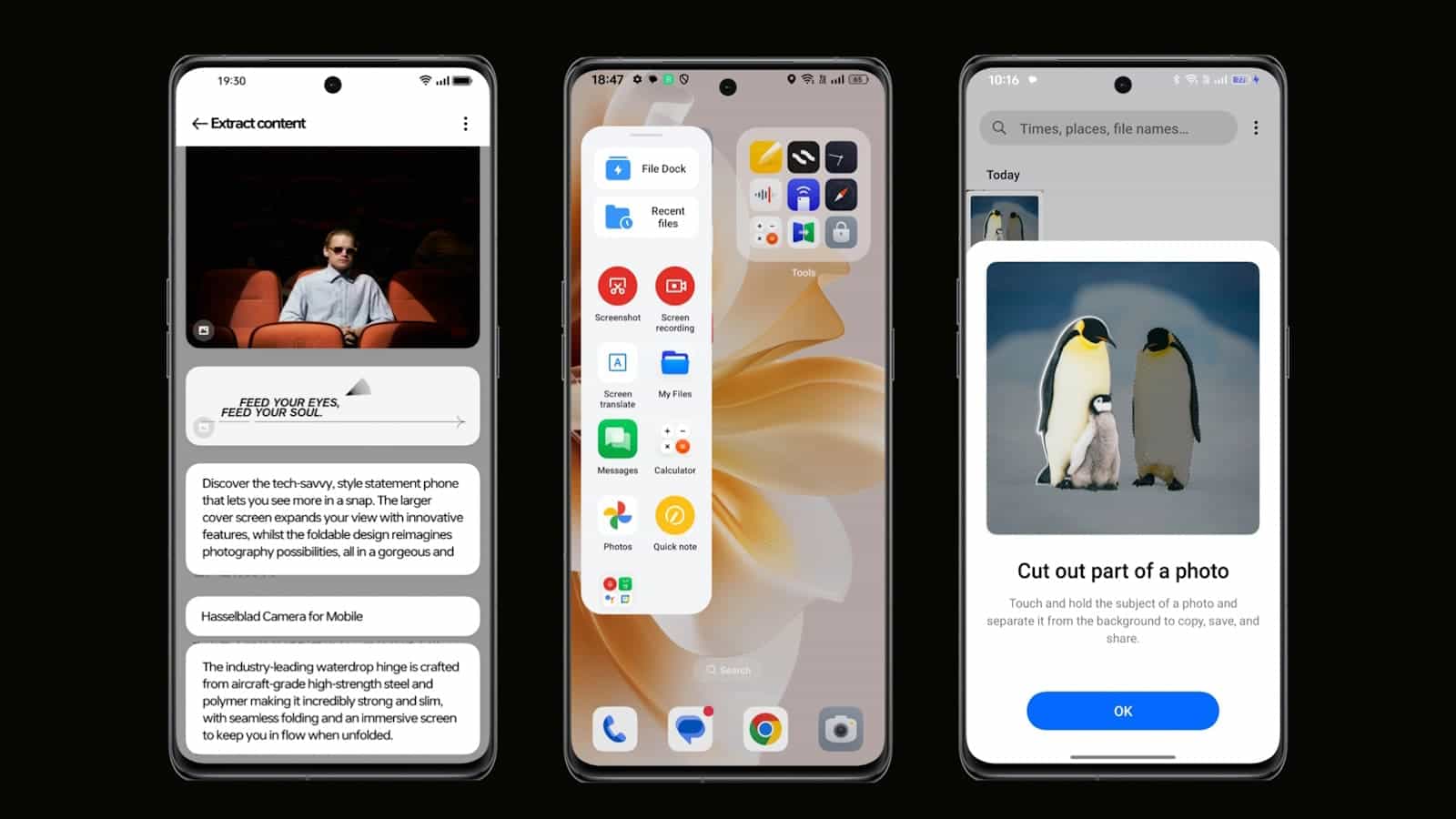 This brings us to the new File Dock on the Smart Sidebar, which enables content sharing across applications using split-screen, floating windows, or the Dock itself.
On the other hand, the new Smart Image Matting feature enables users to crop one or more subjects from a photo or a paused video – an exceptional feature and a likely take on Google's Magic Eraser. 
Smoothest performance ever with the Upgraded Trinity Engine
Smooth performance is the core of any mobile UI for a grand user experience, and OPPO has achieved that with its upgraded Trinity Engine in ColorOS 14.
The new engine enhances the UI's smoothness and stability by efficiently managing computing resources, memory, and storage.
There are three key features of the Trinity Engine: ROM Vitalization, RAM Vitalization, and CPU Vitalization.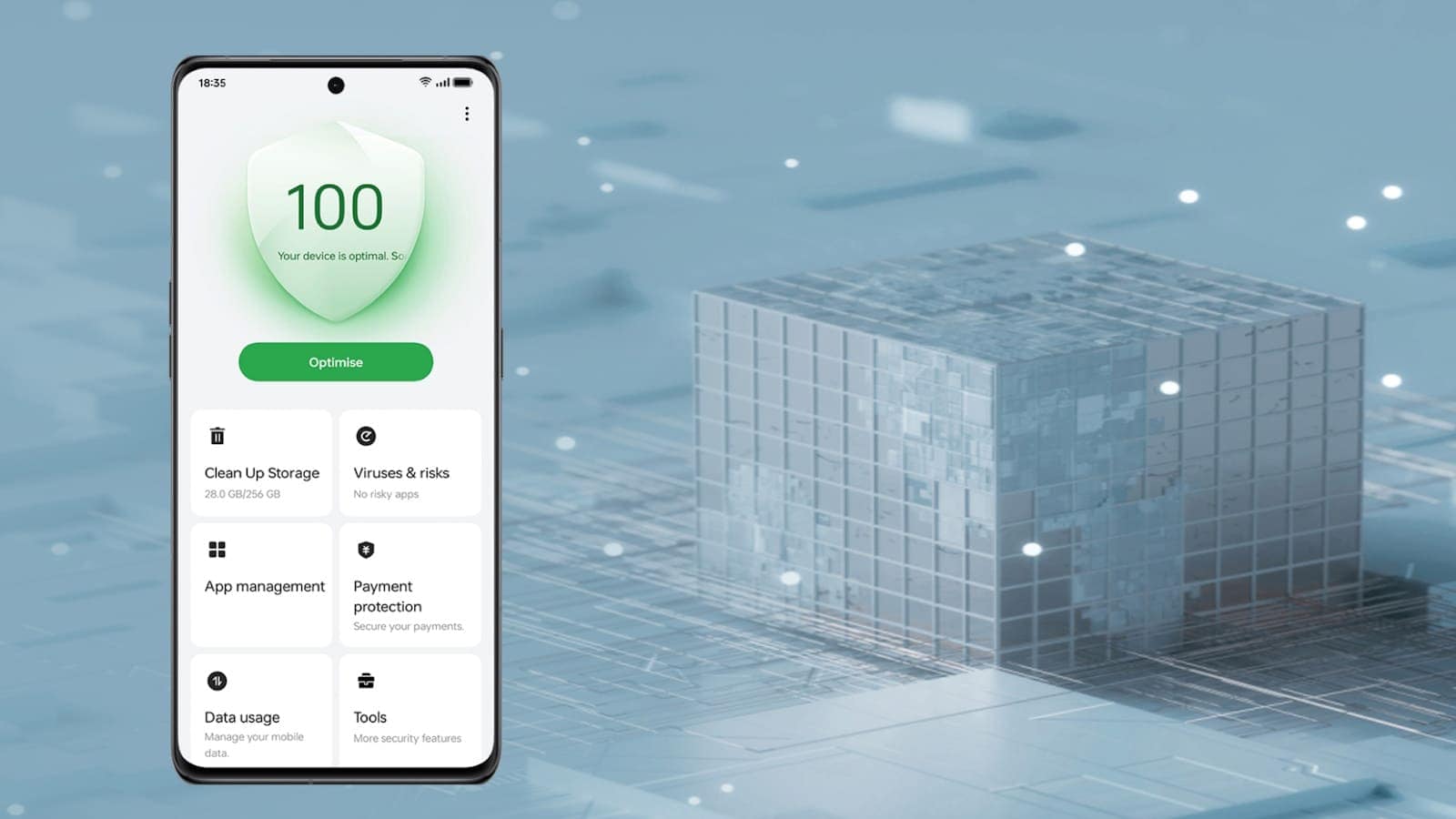 ROM Vitalization helps free up memory space through app and file compression within the Phone Manager setting.
Meanwhile, RAM Vitalization accelerates memory performance, boosts multi-app efficiency, and helps keep more apps alive in the background.
Lastly, CPU Vitalization is OPPO's leading system-level computing power scheduling technology capable of precisely scheduling power resources while determining the best balance between performance and power consumption.
Additionally, the ColorOS 14 sports the new Smart Charging function that uses an AI algorithm to adjust the charging current based on phone usage, preventing any battery wear.
Better Safety and Privacy Protection
OPPO has also considered the safety and privacy aspects and improved them with the ColorOS 14 by integrating the underlying privacy capabilities of Android 14.
OPPO has also added the "Picture Keeper" feature to prevent applications from misusing personal photos or video permissions.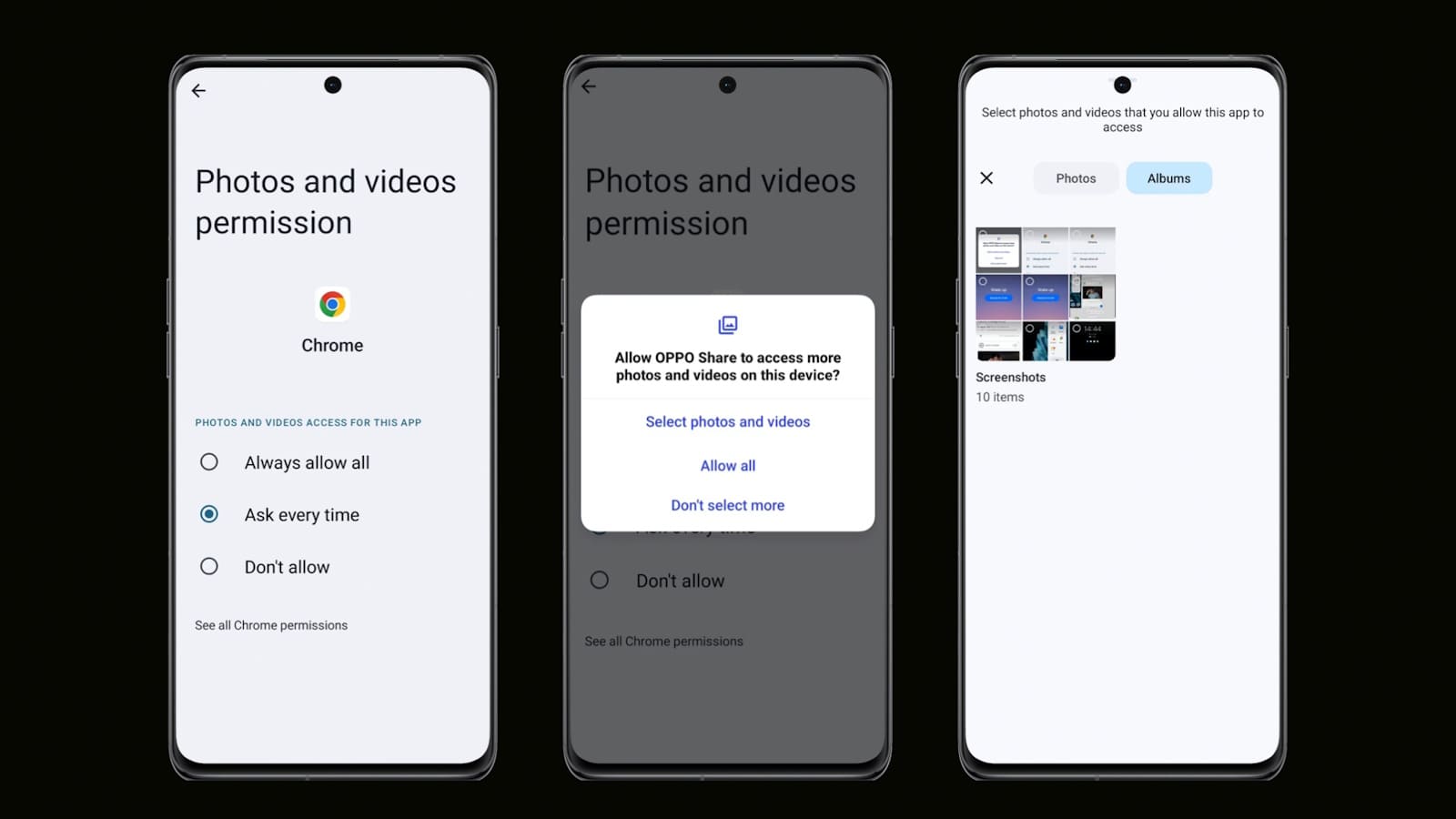 Due to this new feature, apps will need permission to access selected photos or videos each time, even after enabling the new permission management.
There's more…
There are additional features, too! OPPO partnered with Snapchat to launch the Bitmoji AOD on ColorOS 13 last year. 
However, with the ColorOS 14, Snapchat is available with two new features this year: the Snapchat lock-screen shortcut and the Snapchat widget for Shelf.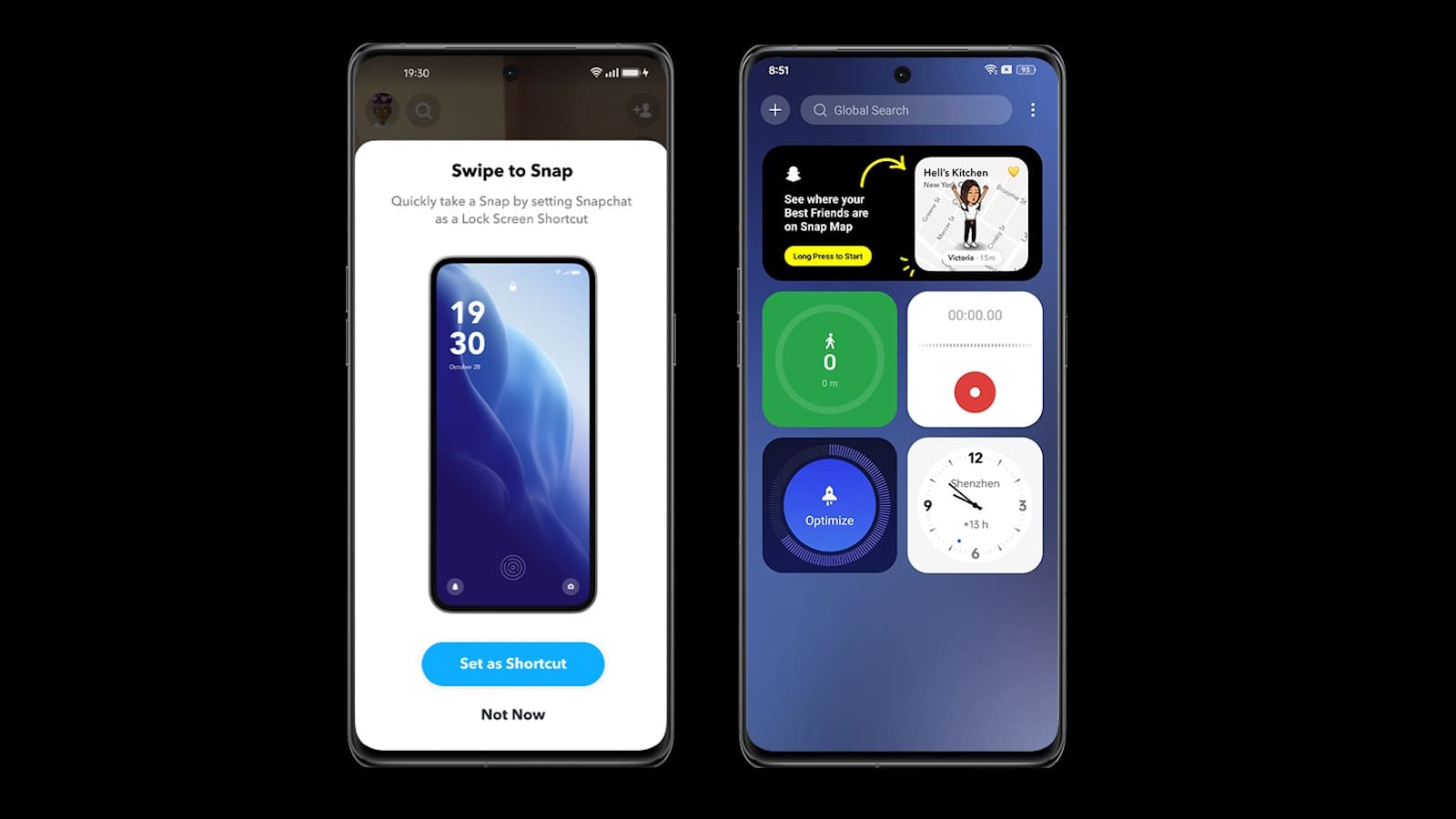 Now, users can change their lock-screen shortcut to Snapchat for even faster access to the app. In addition, the Snapchat card for Shelf provides quick access to updates in messages, status, location of their closest friends, etc.
ColorOS 14 rollout plan
The public beta of ColorOS 14 rolled out back in October for the Find X5 series: the Reno 10 Pro Plus, Reno 8 Pro, OPPO A77, and OPPO A57.
However, today's announcement brings the stable version of the software to a single phone — the Find N2 Flip. You can check the global beta rollout timeline below.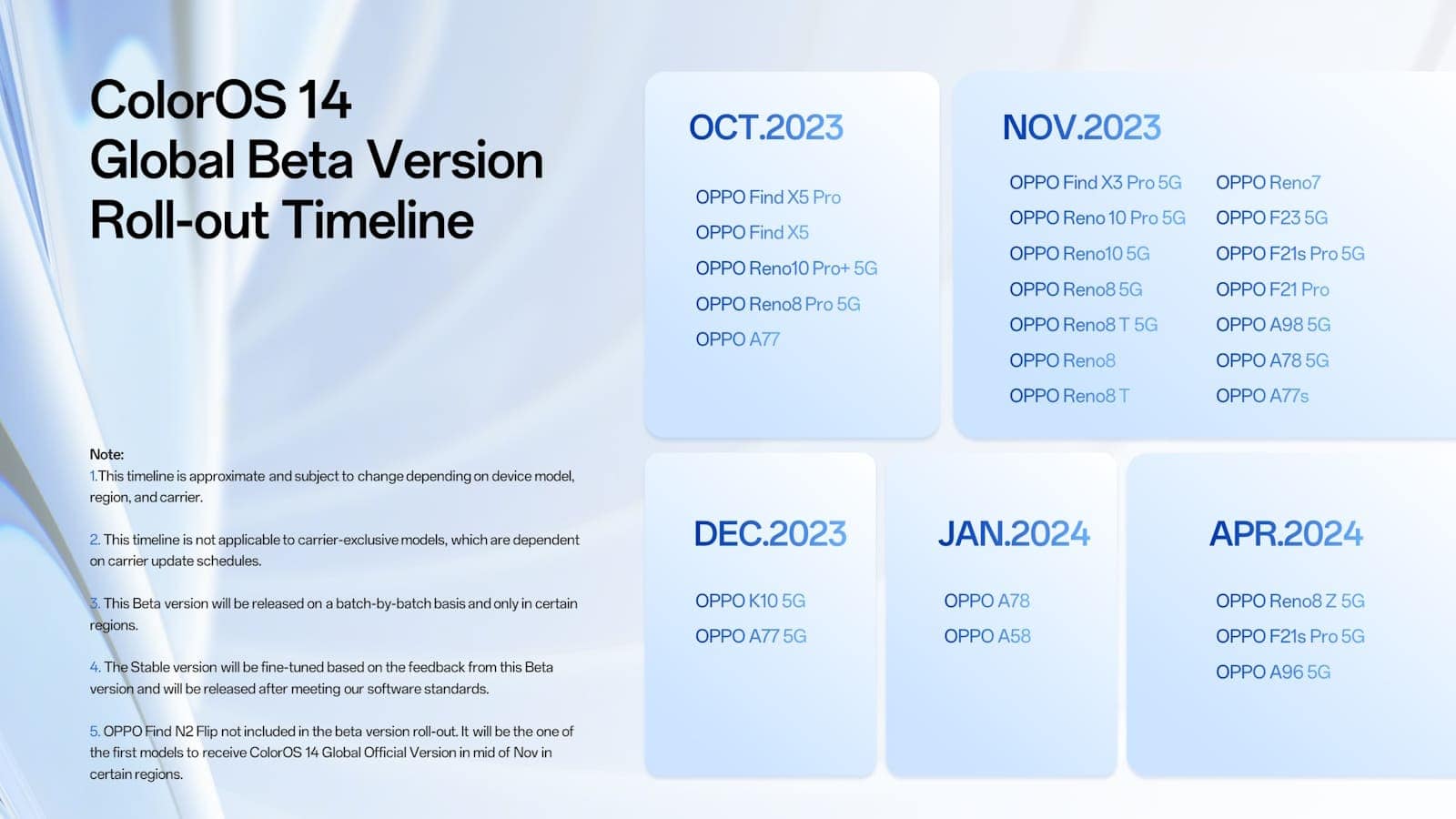 At the moment, the company hasn't confirmed precisely when the stable ColorOS 14 update will reach its other phones, but this timeline should give you a good idea of what to expect.
Have any thoughts on this? Drop us a line below in the comments, or carry the discussion to our Twitter or Facebook.
Editors' Recommendations:
Follow us on Flipboard, Google News, or Apple News