What happens when a passenger steals from their Uber driver? It turns out the answer is "nothing"
Cool, very cool.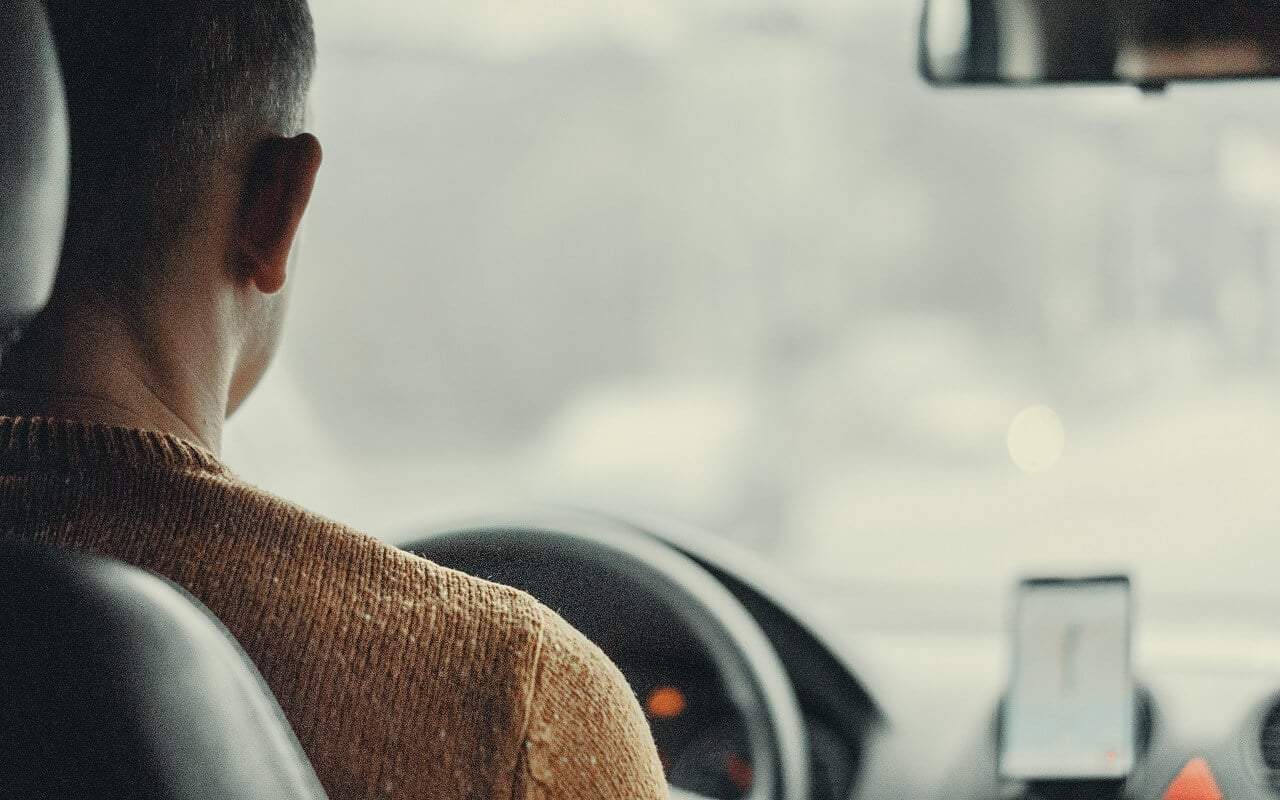 It's a busy Saturday night and I'm out driving for Uber, an experience that sometimes helps pay the bills and sometimes is more of a waking nightmare. I pick up a 5-minute trip around 10pm, a woman going home from the grocery store. I help her load the car, we get to her house, and since I immediately have another trip queued up, she unloads the trunk herself.
I'm off to pick up my next rider. Nothing weird so far, right? Well, spoilers, you probably already read the title.
It's two trips later, my phone rings repeatedly, and I recognize the number as coming from Uber's New Jersey call center (since all calls between riders, Uber itself, and drivers are anonymized and we never actually have each other's numbers). I have a policy of never answering the phone during trips, but on the third call, I pull over and take it. It's my grocery store passenger and she admits to having taken one of my bags from the trunk, a small bag that has my OEM car stereo in it.
In over 7,000 trips, I've never had anything like this happen. She gives me the address and phone number to reach her, I tell her I'll be by as soon as possible, and she says not to worry because someone is always home and available.
I drop my current passenger off and drive half an hour out of my way, offline so I can get my stuff back
I'm already mad. How the fuck do you mistake a car stereo head unit for groceries? This is so far away from any area I'm ever usually driving in, too, so it's extra annoying that I have to take time out of the busiest night of the week to get this, or else I'm driving over an hour round trip.
I texted the number before I started that drive saying I'd be there in 20-30 minutes. No response. I get there and call the number. No response. I call four more times. Nothing. It's an apartment building and I can't get inside, nor can I see a directory where I could buzz someone, so I walk back to my car and I file a report. I tell Uber that my passenger took my car stereo and isn't responsive, so I'm ready to charge her for damage to my car. A few minutes after I file that, she calls me back and says she's coming outside.
She returns my stereo and says – and this is very important – "Just have them charge me the lost item fee." I agree with that and that sounds reasonable. Through a rider's mistake, I have to drive significantly out of my way to get the property to its rightful owner. The $15 lost item fee almost makes up for the money I would have made doing trips on a busy Saturday night. I amend my report to request the $15 fee, making sure to include that the passenger explicitly asked for that to happen.
Only it doesn't. Uber refuses. I fight it. We go back and forth for a day and a half and I get the same cut-and-paste response. I call the direct support line and get the exact same script (typos included for accuracy):
Please know that we only charge the rider for a $15 lost item fee, when the rider is missing an item and the driver/s is the one who returned the item directly to the rider.
Excuse the fuck out of me? You're telling me that if I do the exact same amount of work (drive out of my way) for the exact same reason (customer fuck-up), you're not going to charge them or reprimand them in any way whatsoever? Passengers can just flat-out steal from Uber drivers and nothing will happen?
"But Jake, she didn't steal from you, she gave it back."
Sort of! She briefly stole from me, then for reasons nobody can possibly know, reached out. Uber had a canned response for stolen items, too, before they addressed the lost item fee:
We understand that you want to be compensated about the item. However, Uber is unable to issue reimbursement for an item but we are happy to try and facilitate communication between you and your rider.
I dug into the issue online and Uber actually has no policy at all about riders stealing from Uber drivers
Drivers in various fora pretty unanimously agree that you have to safeguard your things since Uber will never help you in any way. In one high profile case in the UK in 2017, a woman was caught on film stealing cash from a driver and while her account was deactivated, there is no mention of the driver receiving any sort of compensation. I'm pretty sure I know the reason why: Uber doesn't give a shit about its drivers.
Here's their lost item policy from their "180 Days of Change" policy revamps. This section is titled, "Get paid for your extra effort":
On average a driver returns 11 lost items a year. That's a lot of time spent on the road and not earning. You'll now receive $15 from your rider for every item you return, and riders will have the option of thanking you with a tip.
That's a lot of time spent not earning, huh? That's what you care about? Then why aren't you paying drivers for stolen items when they have to do the same amount of work? It's because you don't actually care about "time spent on the road and not earning." You probably instituted the policy to incentivize drivers holding on to lost items because passengers complained too much about never being able to get their shit back.
Please know that our policies are updated continuously and your feedback is taken into consideration.
Okay. Sure. I totally believe you.
Honestly, this whole issue stinks as bad as the time someone peed in my car and Uber refused to pay me a full cleaning fee because I couldn't prove that it was urine with just a photo.
What do you think? Surprised by how Uber handled this situation? Let us know down below in the comments or carry the discussion over to our Twitter or Facebook.
Editors' Recommendations:
Follow us on Flipboard, Google News, or Apple News