What you should know about a vape pod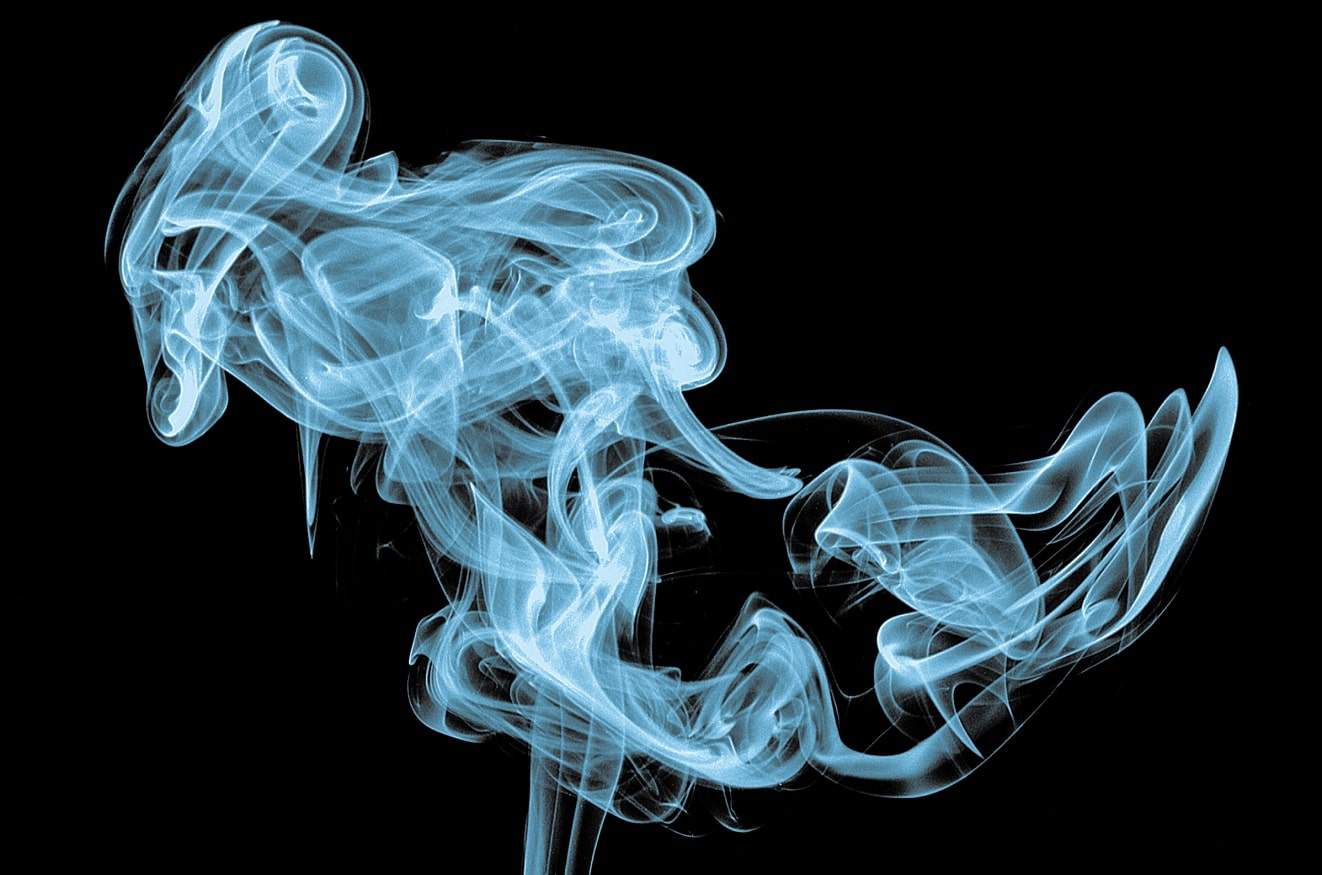 Do you want to quit smoking cigarettes? According to Statista, 58% of smokers said they would like to give up smoking. And the majority of these people see vaping as an opportunity to break the cigarette habit. But, the number of vapes is so big in the market that it takes a lot of time and knowledge to make the right decision. And choosing the perfect vape that suits your needs, get ready to spend a considerable amount of time surfing the internet, or save your time and read this article.
So, have you ever heard about the pod vape system?
A pod vape is at its peak of popularity. It's the golden mean for those who are choosing between cheap vape pens and expensive and complicated box mod systems. Moreover, vape pods look like a traditional cigarette (the size, shape, and weight), and they are easy to maintain as most of these pods come pre-filled with a chosen flavor. As a result, this type of vapes is more similar to cigarette smoking, so it can be a great choice for new users.
What is a Vape POD Mod?
A pod mod is a vaping device with a portable system that doesn't have a traditional tank or atomizer. Instead, it has a pod that is inserted into the body of the mod, and it contains e-liquid. All in all, the POD systems have everything you need to vape – cartridges with the coil, wick, and the e-liquid.
Vape pods have mouth-to-lung inhalation which is common for cigarette smokers: first, you draw the vapor into your mouth and then inhale. There's no wonder these pods are popular among beginners who are looking for a vaping experience as much like smoking as possible.
No matter what design preferences you have, you can find a perfect vape mod for you as there is a variety of shapes and sizes on the market.
By the way, the vaping market is so huge these days. There are a bunch of vaping related apps and you can read more about them in this article.
Advantages and Disadvantages of Vape PODs
Before deciding whether a pod vape is a right choice for you, pay attention to the list of advantages and disadvantages.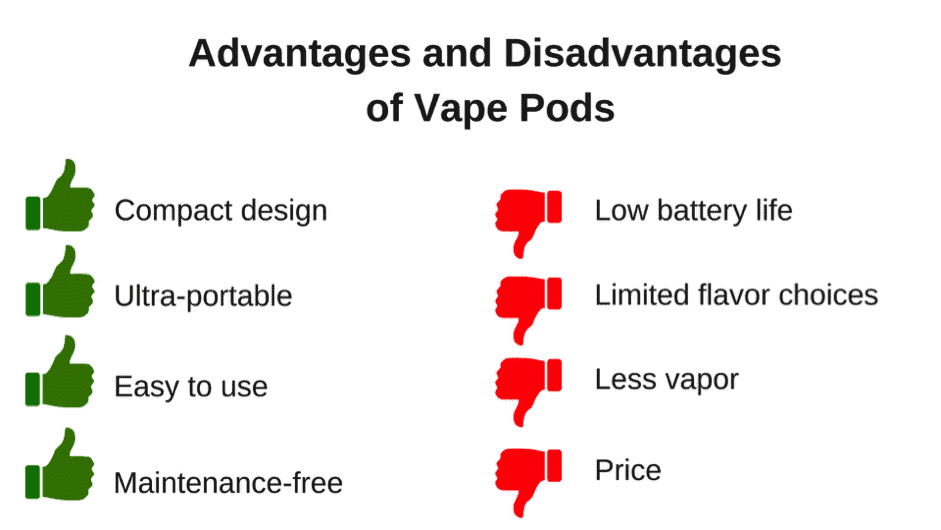 Advantages
Compact design: most pod vapes are smaller than other vapes on the market. Thanks to the design, it doesn't require much space to carry it.
Ultra-portable: as pod vapes are smaller and there's no need to refill the vape, it's easy to carry your vape.
Easy to use: pod vapes have an intuitive design that allows users to smoke without making much effort. Plus, most pods are pre-filled with flavors, a user doesn't need to have to replace any atomizer or think about dripping in your refills.
Maintenance-free: one of the benefits is that pod mods use less e-liquid per day, so it's cost-effective.
Disadvantages
Low battery life: the battery capacity hints at how long your vape can last before needing recharging. And when it comes to pod vapes, the batteries have capacities of around 300 mAh while box mods tend to have 650 mAh. The bottom line? Get ready to charge your pod vape more often.
Limited flavor choices: one of the reasons for using vapes is a possibility to enjoy flavored 'vape juice'. However, if you want to buy a vape pod mod, you should know that the variety of flavor choices is limited.
Less vapor: pod vapes don't produce much vapor, so it's not the best choice if you value vapor production and clouds.
Price: when you buy a pod vape, you pay a higher price for your convenience. Thus, there's no wonder the vape cost can be higher than other vapes on the market.
Obviously, pod vapes have both pros and cons. And if you want to decide whether a pod mod is a great choice for you, think whether its benefits suit your needs.
Wrapping Up
Vaping devices are getting more and more popular these days. To suit customers' needs, companies create various vapes in all shapes and sizes. And one of the recent trends is a pod vape.
If you're a smoker who wants to transition into vaping, you need to choose a vape that suits your inhalation style, so buying a pod mod can be a great choice for you.
Have you ever tried vaping pod mods? Share your experience with us in the comment section below!