Why Fortnite is the clear winner in the Battle Royale world
Winner winner, royale dinner!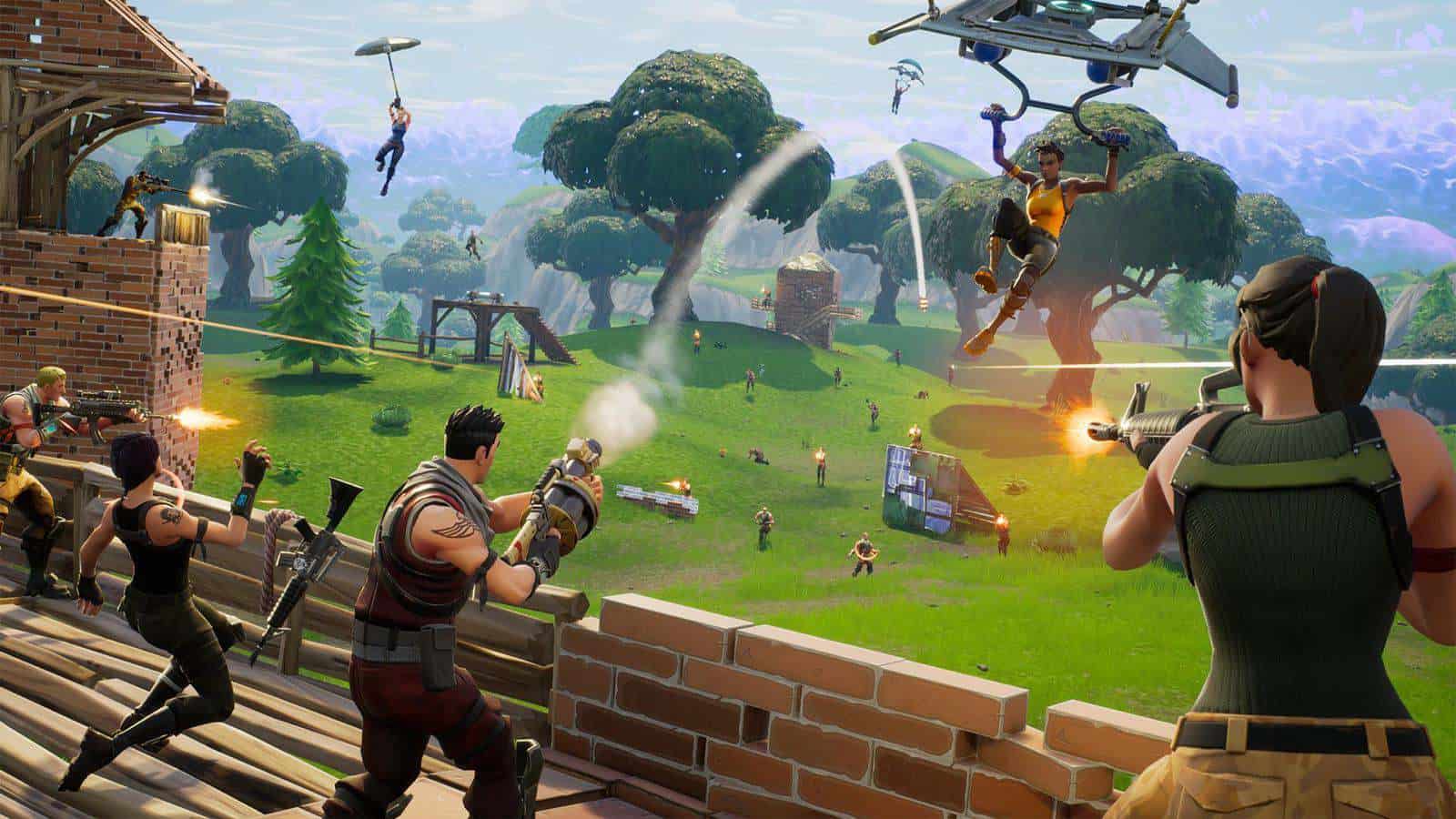 Within the past two weeks, I have dedicated myself to nothing but battle royale games, and the results surprised me. I sat down in front of my computer and made sure PUBG and Fortnite were installed and set off to invest hours upon hours into these games. So far, upon my "research," I have found that Fortnite, as of right now, is the clear winner in the Battle Royale world.
PUBG entered the battle royale world after H1Z1 hit a lull. For a while, H1Z1 was the game to play on PC with tons of competition and a new genre to meet a relatively played out one; shooters. It's hard to innovate a genre that has generated hundreds of games. H1Z1 was the first to risk it and the first to succeed. Then, in 2017, H1Z1 mod creator Brendan Greene partnered with Korean publisher Bluehole to release an early access version of PlayerUnknown's Battlegrounds.
Almost any and every gamer has heard of PUBG, the new battle royale game that brought the (sub)genre into the limelight. For a while, PUBG stood uncontested and shot right into fame. Soon, PUBG took over records by being the most popular game on Steam with 3.2 million concurrent gamers playing at the same time on PC. PUBG costs $40 for early access and has sold over 25 million copies on PC. There was no stopping PUBG's rise to the top.
PUBG was blowing up faster than the small team of developers at Bluehole couldn't keep up with. Players started complaining about poor game performance, dropped frames, game crashes, system crashes, and a slew of other problems. PUBG wanted to start hosting esports and competitive competitions, but the game just couldn't hold up to the task. The community has since taken the snarky phrase "#esports ready," stating how unstable the game is.
In mid/late 2017, Epic Games stepped in with their fort-defense, open-world survival, shooter game, Fortnite. Fortnite is also early access and costs $40 to unlock the single-player survival mode. Later, Epic announced their free mode, battle royale, that was a direct rival to PUBG. Players looked at Fortnite Battle Royale as a cartoon knock-off and stayed loyal to PUBG. They did pay $40, right?
Players soon became more and more frustrated with PUBG and decided to give Fortnite a shot. With Epic Games developing Fortnite, and the game running off of Epic's Unreal Engine, Fortnite is a smooth game. Most of the player's issues with PUBG is that the game is not optimized and feels like an alpha over a beta, while it's the opposite for Fortnite.
I played about 10 hours of PUBG over the two weeks I dedicated to myself, and I had issues almost every game. There were times where the game would just lock up and would lead to my death, or would drop frames when I was in a graphics-heavy scenario. There was one game that made me rage quit because my character fell through the map. For a game that costs money, it's frustrating.
Compared to my 10 hours of PUBG, I have played Fortnite for 6 hours in 2 days, and over the two weeks, I have played about 25 across PC and Xbox One. I have invested myself into Fortnite, and it's passed the point of having to play for work because I am genuinely enjoying myself. Fortnite is unique in the way of relying on building instead of tactical strategy. I enjoy running around like a chicken with my head cut off. With Fortnite's smaller map, I can run between towns and designations without wasting time. There is always something to do. In PUBG, games just feel long and drawn out.
Fortnite is an optimized game, even though it is in early access. Sure there are still problems, like the recent server outage, but those are growing pains. Epic lets their players know the game is in an early access stage, but on the other hand, Fortnite Battle Royale is 100% free. You can spend money on cosmetic items, but those do not affect gameplay. For a game that I scoffed at four months ago, my mind has changed completely, and I think gamers are going the same route.
You can agree with me or not, but facts are facts. Gamers love Fortnite and have grown tired of Bluehole's lack of development, especially when it comes to gaming PCs for Fortnite. They released a new map instead of fixing old problems, and the new map has lead to worse problems. It's bad when gamers can't even finish a game. Gamers spent $40 on PUBG only to be lead into a pit that keeps getting deeper and deeper. I enjoyed PUBG before the servers started to get flooded, and I hope they can resuscitate it. However, as it looks right now, Bluehole is drowning in success…literally.
What's your opinion on this? Who do you think is the clear winner in the battle royale race? Let us know in the comments below! 
Disclosure: PUBG was a previous client of media relations firm EZPR, where KnowTechie's editor-in-chief holds a position. However, he did not participate in this post's writing, editing, or publishing. He remains unbiased and independent in his role at KnowTechie. Any potential conflicts of interest have been disclosed.
Follow us on Flipboard, Google News, or Apple News