xHamster data shows straight folk celebrate Pride by their consumption of LGBTQ porn content
Let's all be fluid like Odo.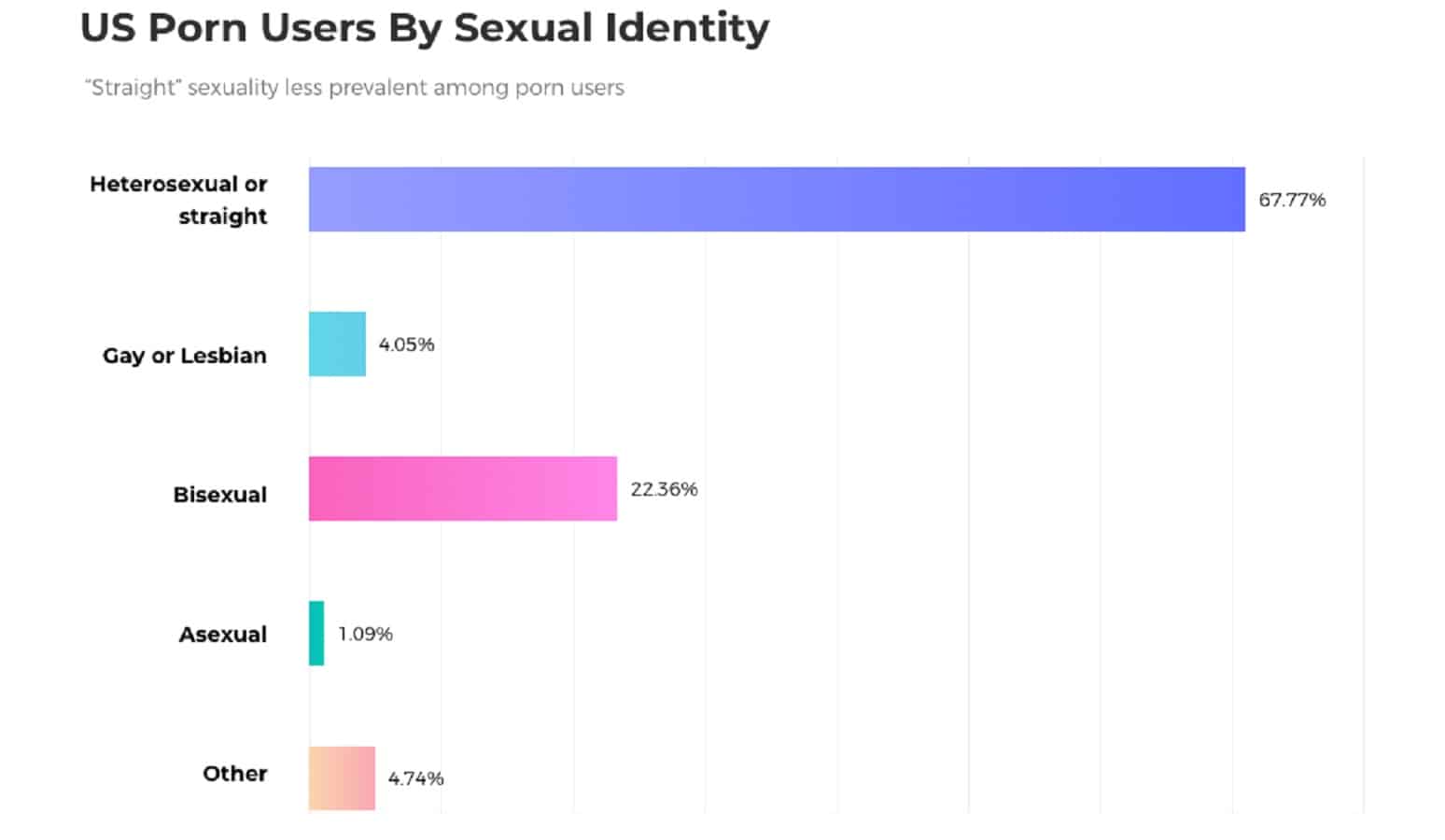 June is Pride Month in the United States, a meaningful month of celebration within and around the LGBTQ community generally hijacked by brands and retailers. We all celebrate in our own way, either by marching, being an ally, or simply watching more LGBTQ porn content than we might let on.
I'm of the belief that sexuality is fluid, gender is certainly just as fluid (there are more than two genders, science backs that up) and the government and its hateful policies against those who identify as other than straight white male can suck it. Many straight people might present as such, but when it comes time to get their porn viewing on, they're as fluid as a lake of Changelings.
According to a xHamster survey, 67.7% of its viewers identified as straight or heterosexual. 22.4% responded as bisexual, 4.06% as gay or lesbian and 4.7% as other. That kind of falls in line with a 2016 Gallup poll in which 4.1% of Americans identified as LGBTQ. The number is probably higher than that, as xHamster dove into the viewing habits of those who identified as straight.
Straight folk are consuming LGBTQ content. Of those that make up that 67.7%: 4.22% watch gay male porn, 11.3% watch bisexual porn, 29.67% watch lesbian porn and 15.07% watch trans porn.
That's all well and good, but let's be honest here — straight men are almost always the opposition when it comes to LGBTQ acceptance, stuck in some sort of antiquated view of sexuality and gender norms. So what are straight men watching?
As you can see in the chart above, the numbers are pretty in line with the overall consumption by straight people, regardless of binary gender. A good quarter of the porn straight men consume on xHamster is trans or bisexual. Gay men are pretty consistent, watching a ton of gay porn, while bisexual men are all over the board.
The key takeaway here is that there is a fair amount of fluidity when it comes to the type of porn content we consume. Whether it be curiosity, fantasy or finding our own truth through porn content — straight men are wavering from their biases, at least in the privacy of their homes.
"No matter what people say about their sexuality, the data doesn't lie," says Alex Hawkins, Vice President of xHamster. "The survey shows that sexuality is a continuum, and that 'straightness' and 'gayness' are constructs that don't actually match up cleanly with sexual desire. But that's the beauty of sex and porn — we allow people to explore beyond labels."
Someone once said in a song lyric that "labels are for shirts" and while that has both positive and negative connotations when it comes to applying that phrase to proper representation, it holds true here.
People are wound so tight when it comes to sexuality and gender, not accepting that it's been fluid since the beginning. The ancient Romans and Greeks knew what was up, Jesus hung with twelve dudes and a hooker and Republican lawmakers choose to go the scandal route instead just accepting and supporting who they really are.
xHamster is just one porn site, but I'm sure the other porn sites would find similar results in their data. We like porn, we don't always like the porn that falls in line with what we think our sexuality is and believing that we have to is a big fat lie.
LGBTQ people deserve the equality and representation this country gladly hands to straight men. While many of us stand up and say that, a lot of people don't, but their porn viewing habits show they might be more supportive than they let on. That's a start.
What do you think? Surprised by the results? Let us know down below in the comments or carry the discussion over to our Twitter or Facebook.
Editors' Recommendations:
Follow us on Flipboard, Google News, or Apple News