You can now use your Switch Pro controller with the Steam beta
Here's how to do it.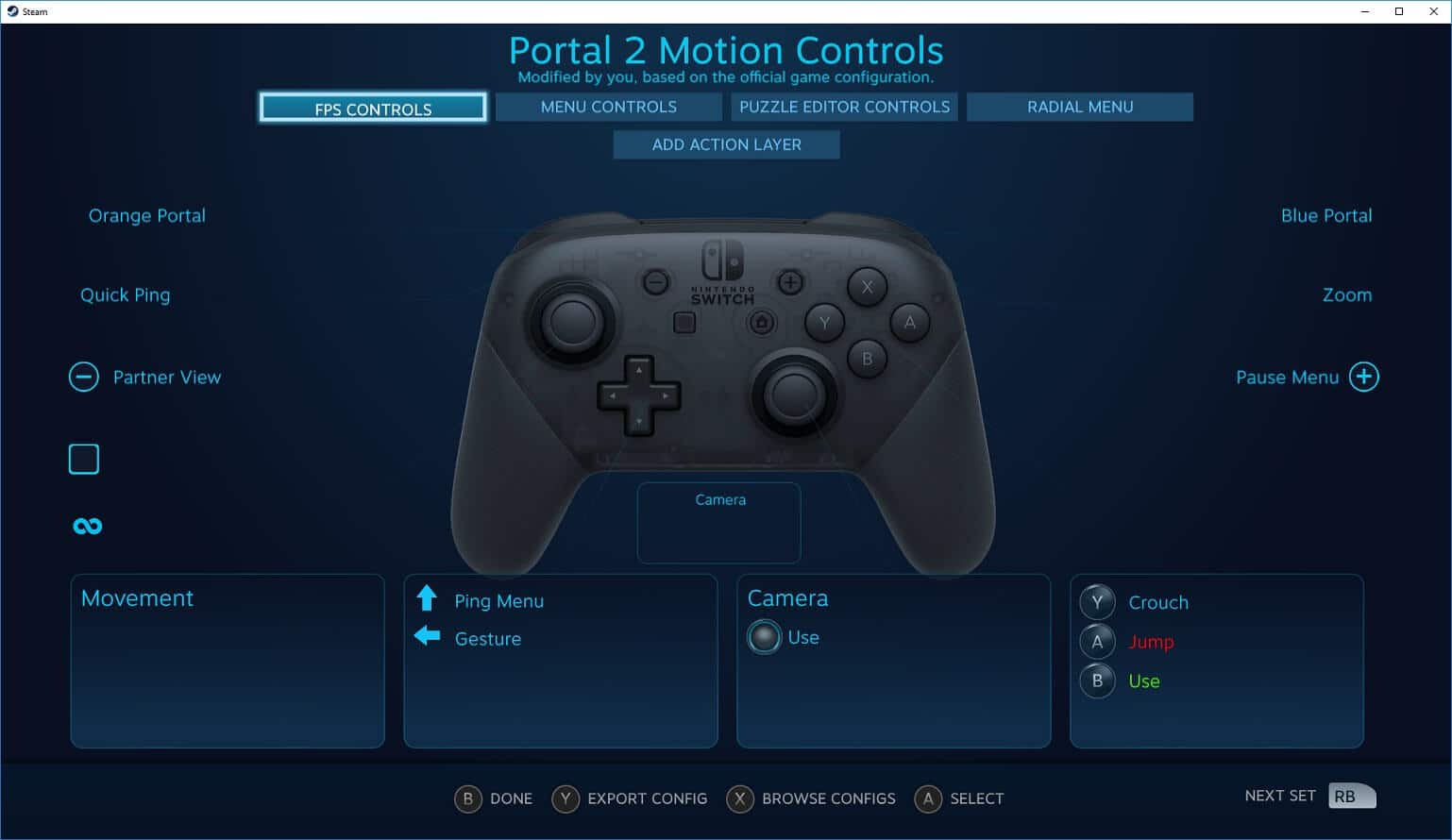 Steam is pretty good about working with many different controllers thanks to Valve and their controller software components, but if you wanted to use your Switch Pro controller to play on PC, it was possible but required some tedious steps to make it work. Now, Steam beta users are getting the option to use their Switch Pro controllers on the platform.
Personally, I'm not sure why you'd want to use the Pro controller when there are so many better options on the market, but if you're attached to Nintendo's offering or simply don't want to spend money on another controller, the option is nice to have. Here's how to do it.
First, you'll need to opt-in to the Steam beta program. To do this, simply click the Steam text top left, go to 'Settings,' and on your account page, you'll click 'Change' under the 'Beta Participation' section. You'll need to restart Steam and possibly sit through an update, but once that is completed, you'll be in the program all official like.
From there, just head on over to the 'Controller' page in the 'Settings' section and check the option for 'Nintendo Switch Configuration Support.' You can then proceed as usual and set up configurations for individual games. You can also select the global option, 'Use Nintendo Button Layout.' This selection will swap the A/B and X/Y buttons on your loaded configuration. You'll then need to plug in the Switch Pro controller and go through the setup as normal.
From Valve,
"The full functionality of the Steam Input Configurator is at your disposal: bind the gyro, add radial menus, create action sets, etc. If you prefer to start from a community config, press X and browse the options."
Excited about the addition of Switch Pro support or will you stick with one of the various other controllers that work with the platform? 
Follow us on Flipboard, Google News, or Apple News