Never one to be left out, YouTube adds a new Stories feature
Oh, ok.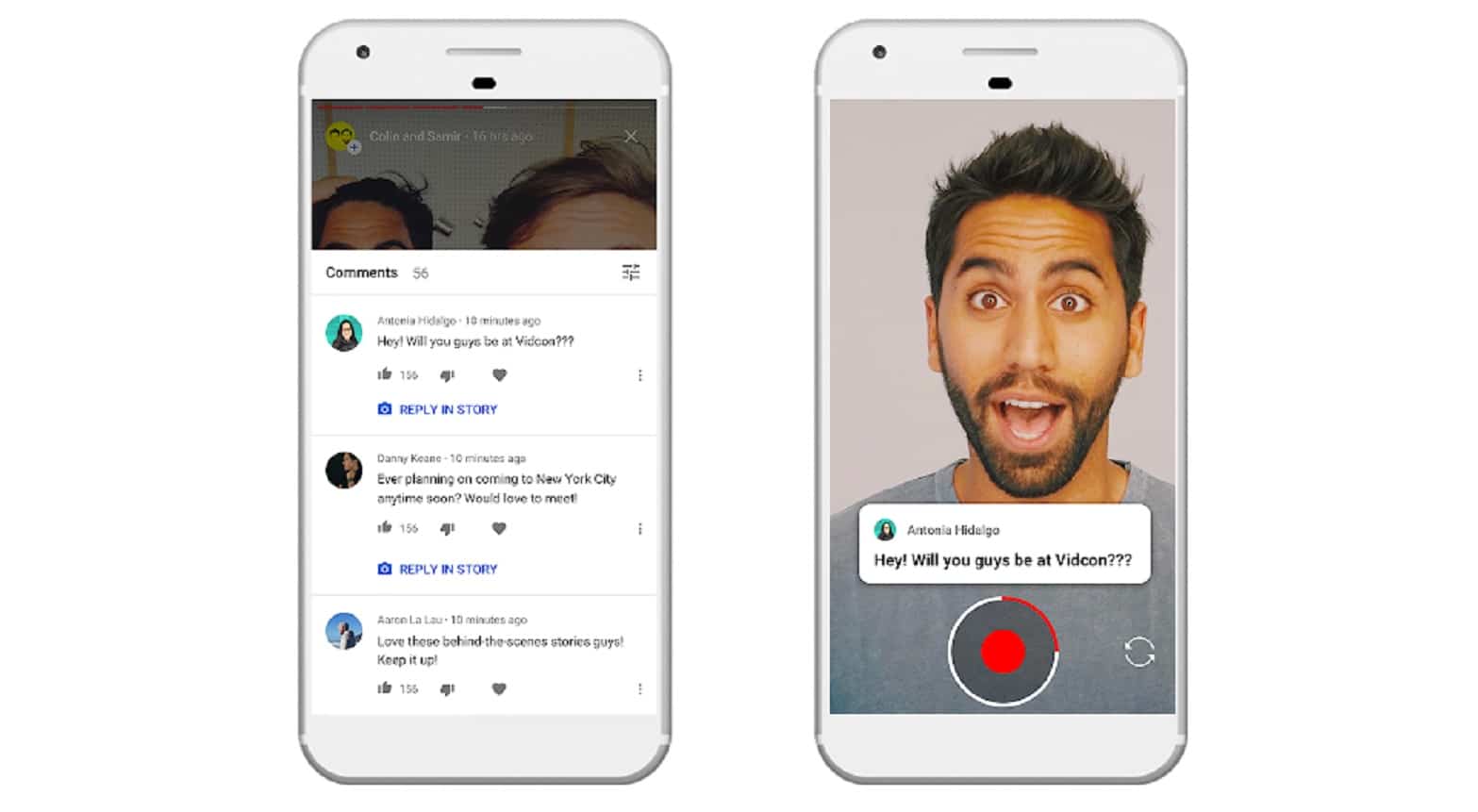 Ever since Snapchat made waves with the off-the-cuff, slice-of-life, disposable video format, it feels like everyone and their dog has tried to add that functionality to their platforms. YouTube has been testing out its own variation, "Reels," for about a year, and now it's being renamed to YouTube Stories and rolling out to creators that have over 10,000 subscribers.
While other ephemeral video services which focus on the usually un-uploaded messy side of life, YouTube Stories was created as a fan interaction tool for larger online personalities. All the usual editing tools are in effect, like the ability to add text, filters, stickers and more to their videos.
You can also swap out backgrounds without the need for a green screen thanks to video segmentation technology created by Google Research.
More about YouTube Stories
Being different in such a crowded market is tough, so while YouTube Stories do seem similar at first, there are a few major changes to the norm. Stories are live for seven days, whereas Stories on Instagram or Snapchat are only up for 24 hours. Commenting is also enabled, and creators are able to respond (or moderate if that's needed).
The ability to respond is kinda cool, although it's limited in scope. Creators can only respond with either a video or a picture, so responding will take more effort than a written response.
Where will Stories be located?
Stories will show up on the top of the app when you tap the Subscriptions tab. For channels that you're not subscribed to on YouTube, the Stories will show up in the "Up Next" feed when you visit that channel's page.
https://twitter.com/PhillyD/status/1067890893305217024
Some big names have expressed reservations about the new feature, like Philip DeFranco above, so it'll be interesting to see how it plays out. Personally, I feel it should be opened up to smaller creators also – these kinds of interactions would really benefit them.
What do you think about the feature? Let us know down below in the comments or carry the discussion over to our Twitter or Facebook.
Editors' Recommendations:
Follow us on Flipboard, Google News, or Apple News