4 highly anticipated games people won't shut about about
Keep your eye on these game launches as we head towards the end of 2021.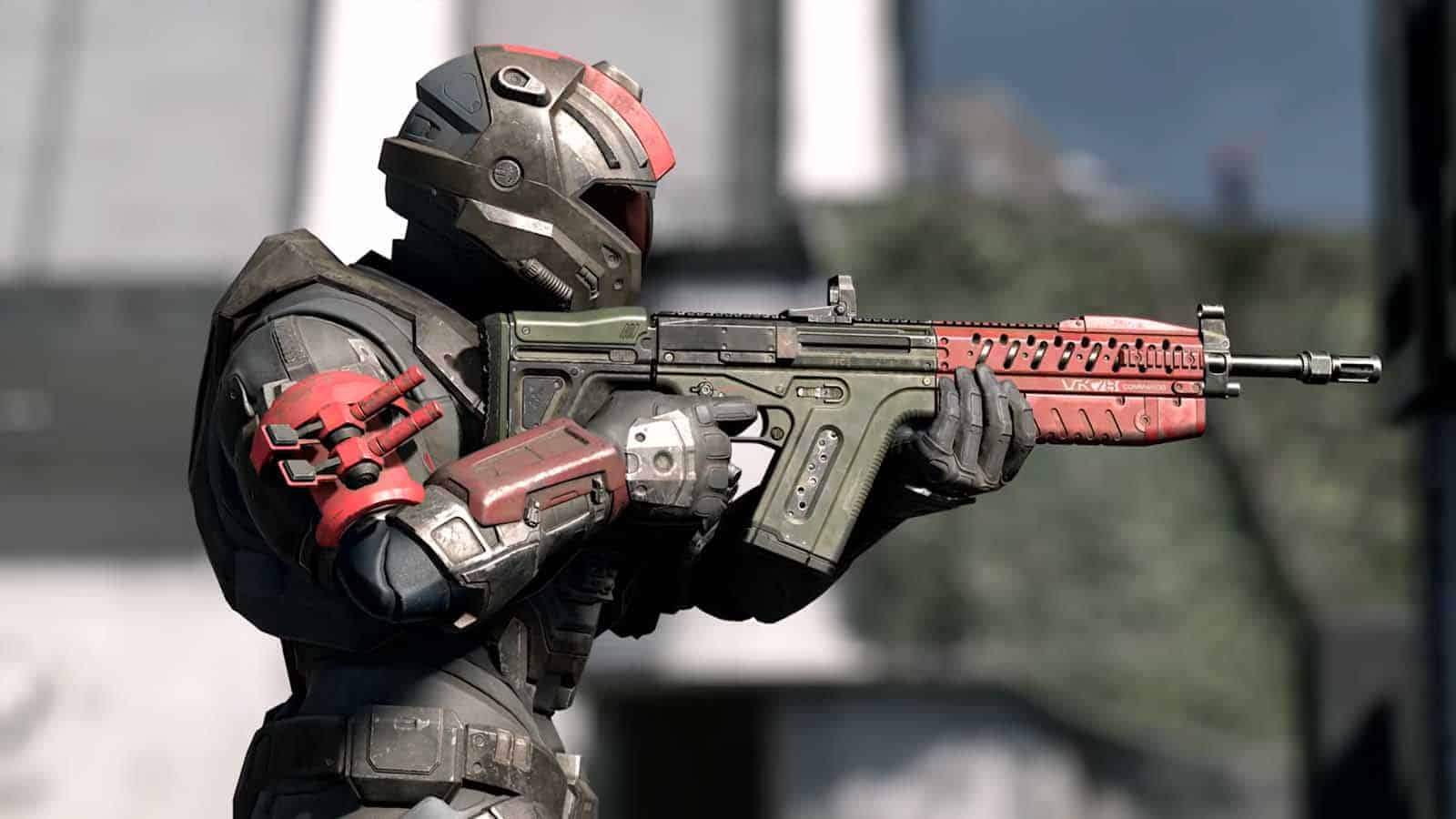 2021 has been absolutely flying by (most years seem to do that as I get older), and it has certainly been an interesting year in the video game world. The COVID-19 pandemic hit the video game industry just like it hit almost every other industry, and games have been canceled and delayed almost as a rule.
Despite the setbacks that most game studios and developers have experienced, there have still been a few games released so far in 2021. Outriders was an exciting new looter shooter that caught everyone's attention. Everyone's favorite little rodent made his triumphant return in Ratchet & Clank: Rift Apart.
Even though it has been a somewhat disappointing year for video games so far, there's still some hope left for 2021. There are a few games that are still set to come out before the end of the year that look like they'll be good for some deep couch sitting sessions. Both Xbox and PlayStation fans have something to look forward to with these 4 upcoming games.
Be on the lookout for these 4 games still to come in 2021
The end of the year always seems to be the best time for new games, and it doesn't look like 2021 will be any different. Still on the slate for this year are a few titles from some of the most beloved franchises in all of gaming, as well as a brand new, completely original title that promises some exciting gameplay. Let's get into these games:
Far Cry 6
First up on our list is the next installment of a beloved franchise from Ubisoft. Far Cry 6 is an upcoming first-person shooter from Ubisoft Toronto that looks to deliver fans a familiar, action-packed adventure with a few new tricks and an exciting new story.
Far Cry 6 takes place in the Cuba-inspired Caribbean island being exploited by a fascist dictator who controls the entire island. You take on the role of Dani Rojas, a local Yaran with a military background. You can use a combination of stealth and firepower as you lead the fight against the island's dictator, Anton Castillo (played by legendary actor Giancarlo Esposito).
Far Cry 6 is set to launch for PS4, PS5, Xbox One, and Xbox Series X|S on October 7. We can't wait to get our hands on this latest installment in the legendary series. I'm, personally, looking forward to wingsuiting across the franchise's biggest ever location as I plan my airstrike attacks on enemy outposts.
---
Deathloop
Next up is an exciting, brand-new game from Bethesda Softworks and Arkane Studios. The genius minds behind Prey and the Dishonored series are back with another original game that looks like nothing we've ever seen before. Deathloop is a first-person story-based shooter with an interesting and unique twist.
In this game, you are stuck in a constant loop that has you repeating the entire day every time you die. Playing as the assassin, Colt, you are stuck on the island of Blackreef, where everyone wants you dead. You've got to take down the eight Visionaries to escape, but the task is very difficult. Each time you die, you'll learn from your mistakes to eventually take out all of the targets and escape from Blackreef.
Deathloop is a timed console exclusive and will be coming out for the PlayStation 5 and PC on September 14. If you're on PC or you've been able to snag a PlayStation 5, you won't want to miss this exciting new title from Arkane Lyon.
---
Dying Light 2
Dying Light 2 is the highly anticipated zombie action RPG from Techland. This sequel to the hugely popular original game from 2015 is set 15 years in the future in an unknown city that holds what is probably the last sign of civilization.
You'll take on the role of Aiden Caldwell in this action-packed thriller. Enemies have evolved since the apocalypse has truly taken over. Not only will you have to worry about zombies surrounding you at all times, but new human factions have arisen to fight for control in the post-apocalyptic setting of Dying Light 2.
The game's parkour has been improved to give the player endless opportunities for high-flying action. Dying Light 2 has been pushed back a couple of times now, but the game seems to finally be ready for its release on December 7, 2021. It will be available on PS4, PS5, Xbox One, and Xbox Series X|S, in addition to getting a release for Windows.
---
Halo Infinite
The final entry that has made its way to this list is Halo Infinite. Halo Infinite has been incredibly hyped for a few years now, and it's the game that I'm personally the most excited about. After delays in the game's development caused it to not launch with the Xbox Series X|S as planned, it looks like we're finally going to what Halo Infinite can bring to the table.
This installment in the iconic series looks to be a return to roots. Big team battles and vehicular warfare seem to be a major focus, but that's not take away from the gunplay. Just like the good old days, there will be sniper rifles and rocket launchers scattered around the maps to give you the upper hand against your enemy.
Oh, and there's also a brand new, original Halo story to unfold in Halo Infinite. The game's multiplayer mode will be free-to-play with persistent battle passes that you can complete on your own time, while the story mode will be released for $59.99 sometime during the 2021 holiday season for Xbox One, Xbox Series X|S, and PC. I can't wait to hop in a Banshee and rain laser beams on Josiah's head.
---
2021 is shaping up as a decent year for video games
Even though the COVID pandemic crippled the gaming industry, as it did many others, there are still a few games that are set to come out later this year that fans should be excited about. And these are just the ones that we're most excited about.
Barring any other obstacles that may present themselves, gaming is looking pretty exciting for the rest of 2021.
Have any thoughts on this? Let us know down below in the comments or carry the discussion over to our Twitter or Facebook.
Editors' Recommendations:
Just a heads up, if you buy something through our links, we may get a small share of the sale. It's one of the ways we keep the lights on here. Click here for more.
Follow us on Flipboard, Google News, or Apple News