Amazon wants to be your pill pusher the next time you're sick
I'm not ok with this.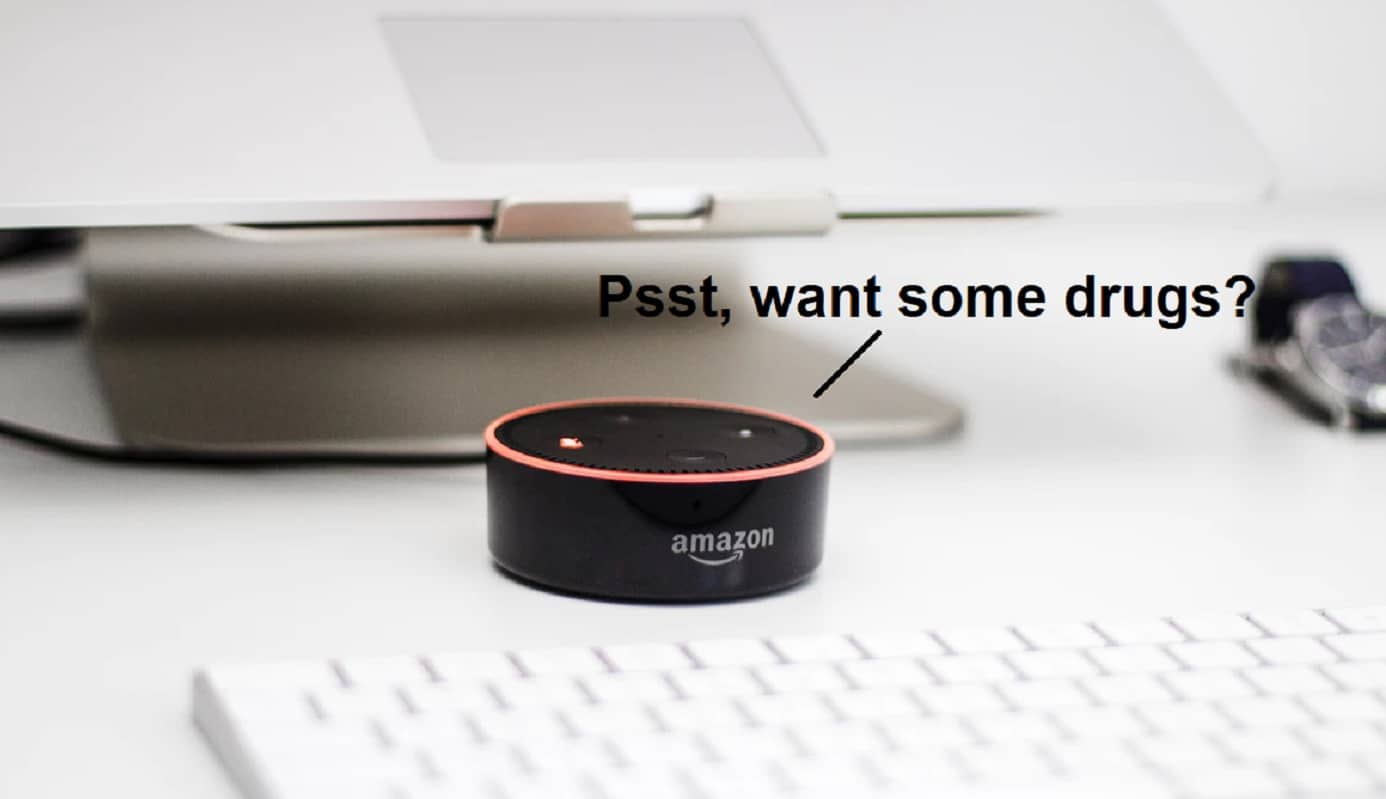 Amazon Alexa could one day determine when you're sick and then recommend medicines to buy for you to get better. A recently approved U.S. patent envisions this type of intelligence is already being tested, first reported on by CNET.
The patent, which was filed in 2017, "Voice-based determination of physical and emotional characteristics of users," mentions a voice assistant that can detect "abnormal" physical or emotional conditions.
It reads:
For example, physical conditions such as sore throats and coughs may be determined based at least in part on a voice input from the user, and emotional conditions such as an excited emotional state or a sad emotional state may be determined based at least in part on voice input from a user.

A cough or sniffle, or crying, may indicate that the user has a specific physical or emotional abnormality.
From there, Alexa might run ads that relate to your condition. For example, if you have a cold, Alexa might offer targeted ads or promotions for cough drops or flu medicine. It could ask something like, "would you like to order cough drops with 1-hour delivery? followed by the message that offers well wishes or words about feeling better.
This sounds like a stupid idea, no?
Before we even start entertaining this type of tech, privacy issues would have to be addressed before anything like this could be brought to the market. Beyond this, I just wouldn't be comfortable with a computer determining my illness just by listening to my voice.
Diagnosing a cold is one thing, but what if Alexa determines you have a mental issue? Does it suddenly call 911 asking for assistance? Would Alexa someday get smart enough to call your place of employment when it decides you're too sick to work? Where would this end?
Thankfully, lots of patents are approved each year that never become actual products. Hopefully, this is one of those that stay on the digital shelf.
What do you think about this type of tool? Let us know in the comments. 
Editors' Recommendations:
Follow us on Flipboard, Google News, or Apple News