The Skully Fenix AR Helmet wants to redefine safety for motorcyclists
It sounds like something from TRON, but it is not far from the reality.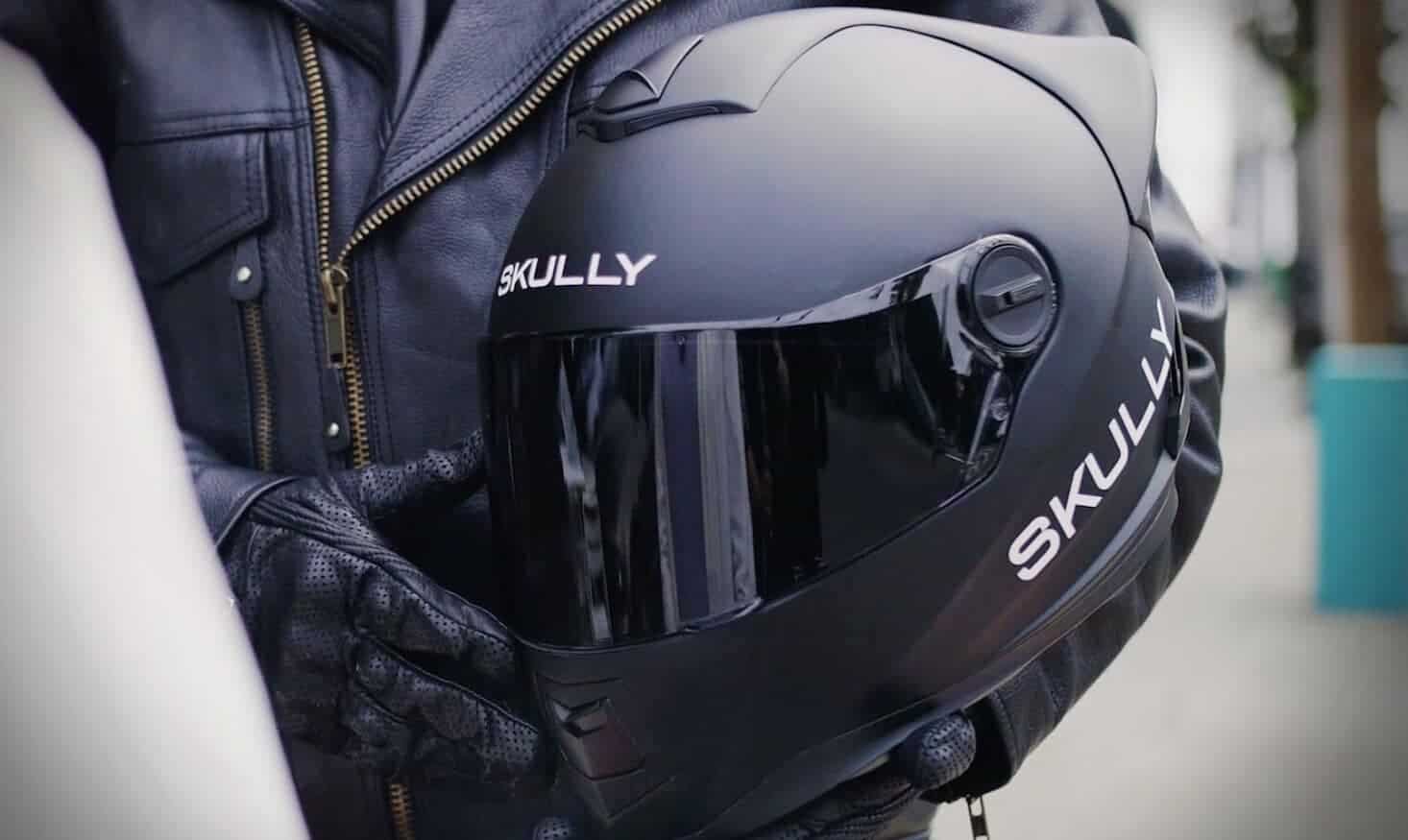 Augmented reality might be the lesser known kin of virtual reality, but it's still making headlines around the world. Most AR applications are limited to short, small-scale video games or utilities that let you redecorate your home via the camera on your smartphone, but the Skully Fenix AR Helmet is using next-gen technology to try to save lives.
What Is the Skully Fenix AR Helmet?
The Skully Fenix AR Helmet isn't your average motorcycle helmet. While it still provides the reliability and durability required, it packs a lot more into its shell than first meets the eye.
But the helmet isn't cheap. With a manufacturer's suggested retail price of $1,899 at launch, it's primarily aimed at techies who want to utilize next-gen technology while they're on the road. The company is currently accepting pre-orders and will ship units according to the requests they receive. With so much interest in the device, it might be tough to find on store shelves once it's released to the public.
Although there isn't a specific crowdfunding campaign to support this release, Skully is honoring the pledges from a previous, failed crowdfunding campaign with Indiegogo. They received approximately $2.5 million in funding from interested customers during that initiative in 2016.
Skully is noticing all of the excitement and support for their helmet, but they want to take their time and create a product that's as safe as it is innovative. With plans to begin shipping units in the summer of 2018, it looks like they're finally ready to follow through on their promise.
The Primary Features
Not only is Skully's next-gen helmet packed full of safety features, but it also provides integrated GPS and turn-by-turn navigation — the same kind that car and truck drivers have used for years. Additional features include:
A digital rearview camera: The camera offers a 180-degree viewpoint on the device's heads-up display.
Bluetooth voice control: The Skully Fenix AR is easily paired with a Bluetooth smartphone to accommodate voice controls, including the ability to make or receive calls and play your favorite music through a hands-free platform.
It also includes several key safety features, including the following:
A carbon fiber shell that's DOT-certified for maximum protection
Emergency quick release straps — EQRS — that let you, or emergency responders, easily remove the helmet after an accident
An anti-fog visor that keeps your vision clear at all times
The designers with Skully also built the helmet with comfort in mind. It includes an integrated chin skirt and various liner options to fit your needs. It comes in six different sizes as well.
Eying the Competition
While Skully's Fenix AR Helmet is a highly innovative product that promises to increase driver safety in the future, it's not the first product to provide motorcyclists with a heads-up display.
The NUVIZ HUD provides much of the same functionality — including a heads-up display, GPS navigation, a built-in camera and hands-free music controls. Unlike the Fenix AR, the NUVIZ HUD isn't a full helmet. Instead, it's a device that attaches to the front of the rider's helmet — which is sold separately. The pricing points of each product are closer together, but it doesn't ensure compatibility with every type of helmet on the market.
Hitting the Next-Gen Streets
Next-gen technology is hitting our nation's streets in a big way. From self-driving cars to products like the Skully Fenix AR Helmet, consumers are embracing these innovations with open arms. While there's a long road to travel before we see mainstream usage of such devices, we now have the tools to move full speed ahead.
Follow us on Flipboard, Google News, or Apple News