Best Apple Watch bands money can buy right now
Looking to switch things up with your Apple Watch? A new band is always the first step. Here are some of the hottest ones you can find right now.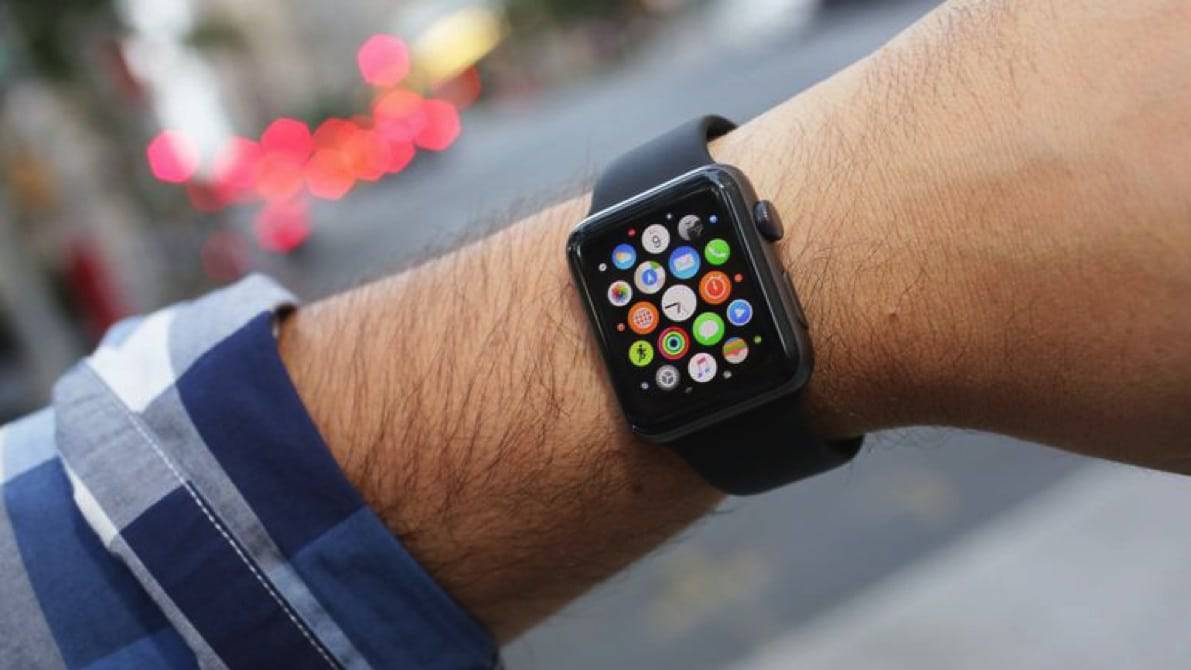 One of our favorite features of the Apple Watch is that it's totally customizable. Whether you want to change its face, colors, or even the strap that attaches to your wrist – the choice is yours. But what sets most Apple Watches apart from the rest is their wristband.
Apple sells a bunch of them, but truthfully, they're extremely expensive. Luckily, there are a bunch of third-party suppliers who offer a wide selection of all different kinds of Apple Watchbands. The best part, they are all affordable. These are some of the best Apple Watch bands that money can buy right now.
Nomad Sport Strap
This strap is made from a silicone material and has built-in lugs that can go all around the body of the watch. There is a stud and hold fitting to make sure the band will be secure, and will not come off. The silicone material is soft on the wrist and comes in two-tone colors. A person can choose from a black and grey band or the black and green band. It is hypoallergenic and sweat resistant. Your wrist will stay relaxed and comfortable as the band adds a channel that allows for airflow. This is great for people that are into fitness or those that want to make a bold statement with their watch band. Click the box below to learn more.

Burkley 3 in 1 Double Band
This band is a three-piece set. There is a leather band and a cuff strap. There is also a strap that can be added to the band to make it a double cuff strap which is hugely in style right now. The band is made of genuine leather, so it is really soft. The more a person wears this band, the more comfortable it will become. This band comes in several different colors with the classic brown being the most popular for the Apple watch.

Native Union Active Strap
This band for the Apple Watch is both comfortable and stylish. The outside of the band is made from water-resistant leather, and the inside of the watch band has a fluoroelastomer grip for comfort and to ultimately keep the watch in place. The band is hypoallergenic. This watch band is designed for people that are active. Even when a person is working out the band will not build up a sweat. The leather on the outside of the band will also allow it to be worn to the office and for everyday use. This band is very lightweight and will be comfortable to wear.

Nomad Leather Strap
This watch band has a sleek and flatter look than previous models. It rocks a matte finish and is black, so it will match the Apple watch perfectly. The leather will be comfortable to wear and can be broken in within a couple of hours of use.

Pad and Quill Field Strap
This watch strap made by made of fabric but it is built to last. The band will stand up to a great deal of wear and tear. There is comfortable leather on the inside of the band, and the hardware is made from nickel. This band comes in different colors but the black and gray band is the most popular and the most stylish. This is one of the most comfortable watch bands made for the Apple watch.

Bonus: Kate Spade Leather Apple Watch Strap
This watch band is colorful and was made by a top designer. The band was made so that it would easily fit the Apple watch. The strap has multicolored pastel strips and a stainless steel buckle. It can be worn to the office as well as more formal occasions. Click here to learn more.
These are some of the best watch bands that are designed to fit the Apple watch. These bands are comfortable, and many of them are hypoallergenic so anyone can wear them. These bands are stylish and are designed to be worn with the Apple Watch.
Read More: 9 Apple Watch bands that won't break the bank