Your local Dave & Buster's may soon be getting a multiplayer VR arcade
Fair warning, beer and VR don't mix well.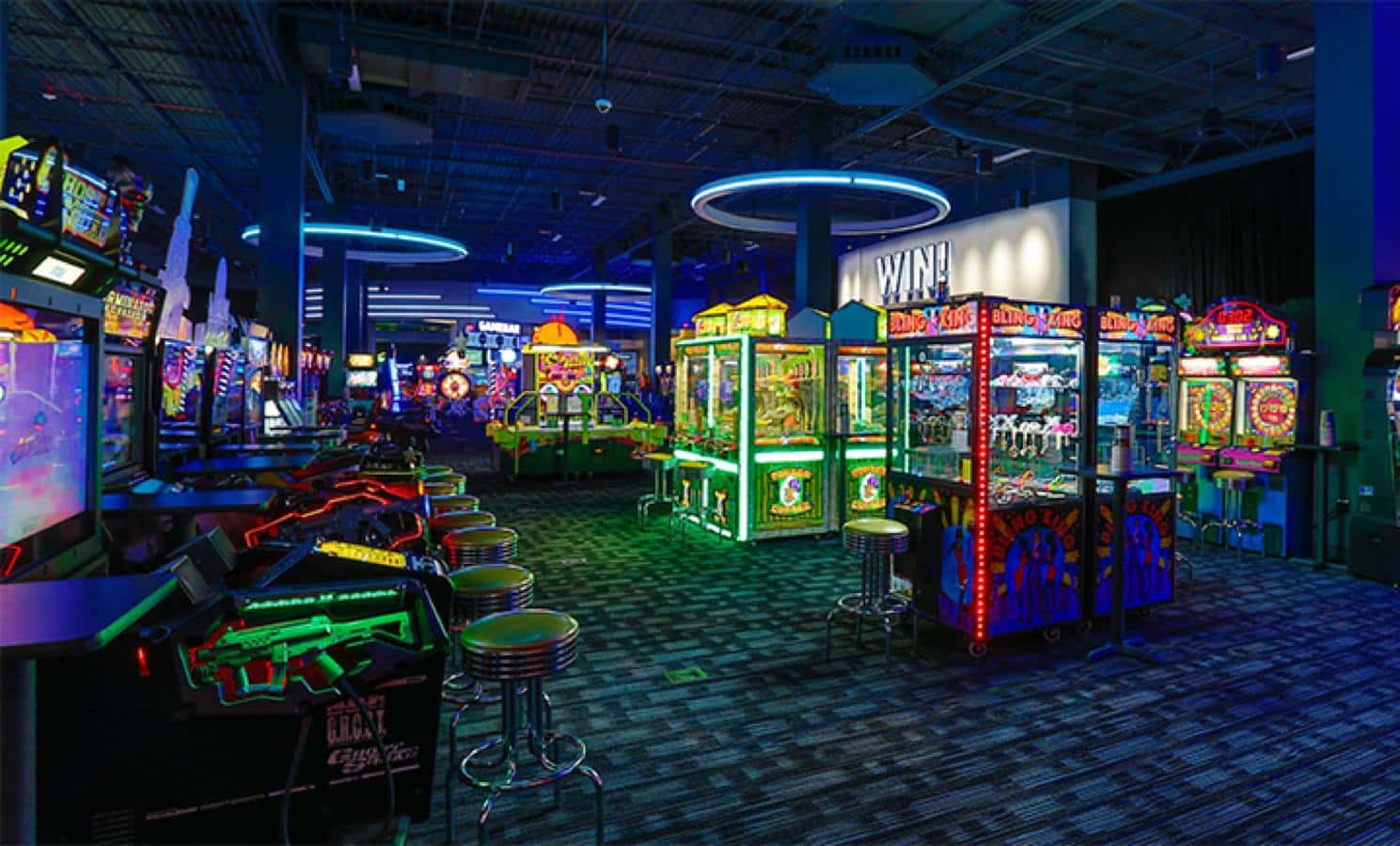 Dave & Buster's is an insanely great time. Soon, it's going to be even better because it was just announced that the sports bar-arcade-restaurant chain is getting multiplayer VR arcades using HTC Vive hardware to a bunch of its locations.
Unfortunately, not all of them are getting this experience. 114 Dave & Buster's bars across the US and Canada will be getting 500 Vive VR headsets, with the full VR experience starting on June 14 in those locations. All of the locations that will have them are listed here (sweet, the one near my house is getting one).
CNET explains the specifics:
HTC promises "new and unique" experiences. The installations will use a "proprietary, multiparticipant motion platform" created specifically for Dave & Buster's. The experiences look like they'll be using HTC's new higher-res (and easier-fitting) Vive Pro headgear.
This will the biggest VR arcade push ever. If you haven't tried VR before, this is a really great way to get your foot in the door. Just a friendly reminder, beers and VR don't mix well together.
For more HTC Vive and VR news, check out HTC unveils vanguard "Vive," viewers vitalized by viable venture for ValveVR, The new Vive Pro: Pricing itself out of the home market?, Space Junkies is your Halo 2 fix, but in VR, and This VR exhibit enables the blind to 'see' art with haptic gloves.
Are you pumped about VR coming to a Dave & Busters near you? Will you even try it? Let us know down below in the comments. 
Follow us on Flipboard, Google News, or Apple News