You can now play Doom in ASCII mode because life is pain
This is my hell.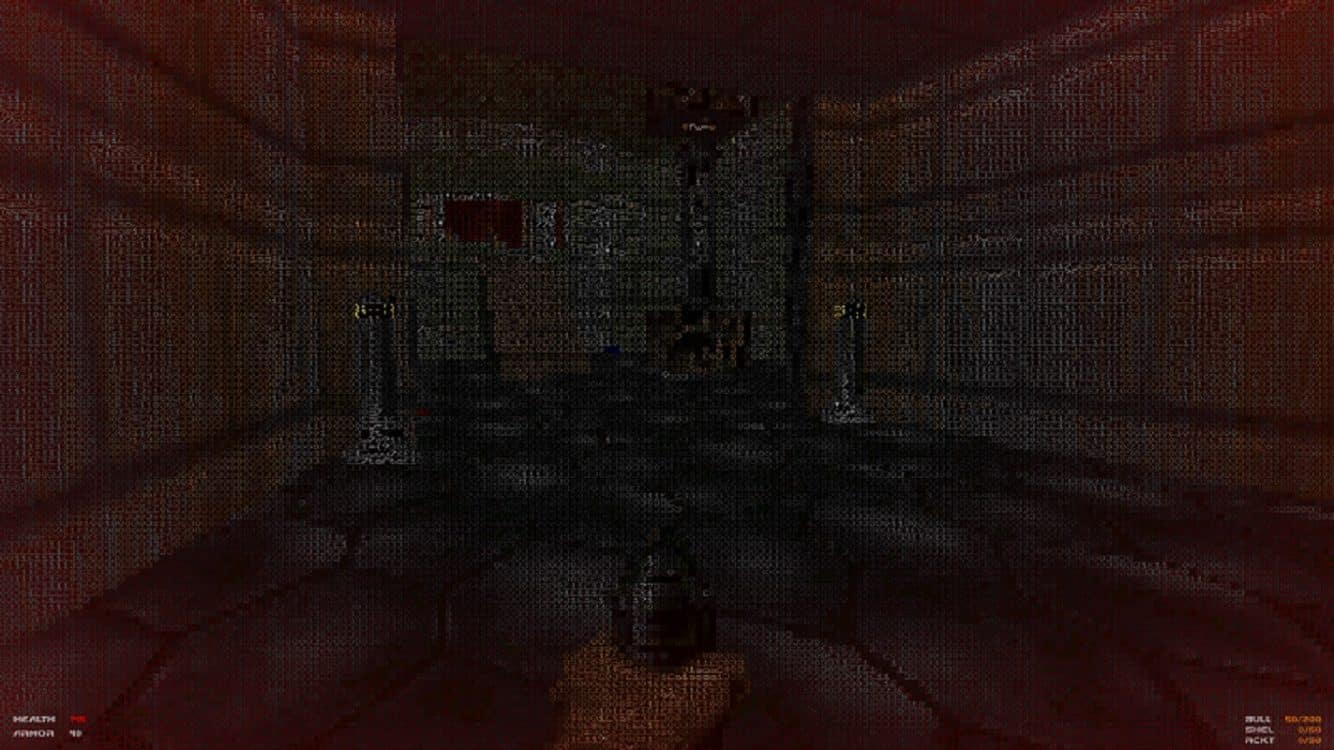 At this point in time, I think it is safe to say most gamers over 25 are familiar with the original DOOM. First released on an FTP server at the University of Wisconsin, there was a full release of the game in 1995 by id Software. Since it's release there have been various re-releases of the game with parody versions scattered throughout the internet, including a way to play it on your trusty TI-83 graphic calculator.
Now, thanks to Dario Zubovoic, there is a version of DOOM that is completely rendered in ASCII code, and it's appropriately called 1337doom. The pictures speak for themselves, but basically, ASCII uses letters and numbers and is used to encode text documents on computers. A style very similar is used in The Matrix with the falling letters and numbers. And you know Dario made sure to even include a monochromatic mode that resembled the movie.
The new game will even let you choose the size of your ASCII files. This basically makes the game go from 'almost playable if you were on shrooms' to 'there are three fucking numbers on the screen what the shit.' None of them are fun.
Don't believe me? Please, go and download this now and don't forget to try the "Impossible" mode.
Did you play it? What did you think? Let us know below.
For more gaming news and reviews, check out:
gadcapital.com personal loans bad credit llc
Follow us on Flipboard, Google News, or Apple News