E3 2019 Preview: Marvel's Avengers – welcome to Uncanny Valley
Why…why do the characters look the way they do?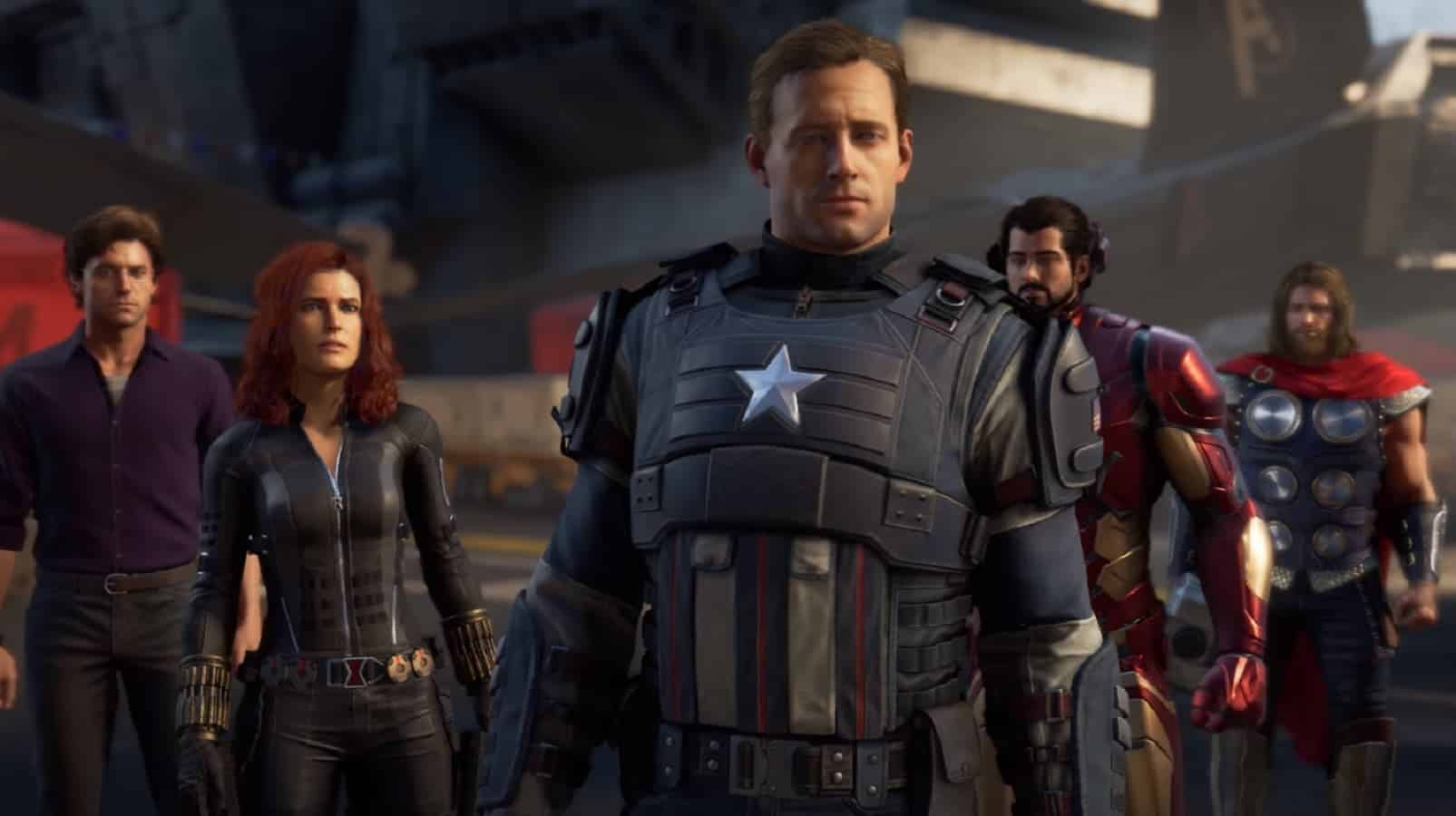 The moment you fire up Marvel's Avengers (or shall we say Square Enix's Avengers or even Crystal Dynamic's Avengers?) things get confusing very, very quickly.
See, the familiar MCU superheroes you have known and loved for years are being replaced with impersonators. Tony Stark, Thor, Capitan America, Hulk, Black Widow all have different faces and voices, which would make sense if the rest didn't feel so close to the movies.
And we're talking very close. The Avengers wear the same costumes, have similar relationships with each other, and even hang out on the same helicarrier you've seen in the movies. Welcome to the Uncanny Valley.
Marvel's Avengers E3 trailer
Okay. Weird looking character aside, Marvel's Avengers is a videogame. For better or worse the opening part that we saw at E3 is a single-player, linear and filled with Quick-Time Events and a lot of combat (there will also be a co-op mode, but it is unclear on how it will work exactly).
The game starts in San Francisco on A-Day, a celebration dedicated to the Avengers
The festival stops abruptly, as some bad guys start to blow up the city, taking control of the helicarrier and pinning down the Avengers in the different points of the city. We get to play as all five superheroes, switching between them during the story moments, and the combat gameplay feels very similar for each of them.
There's a normal attack mapped to Square (we've been shown a PlayStation 4 build), two unique super-attacks on shoulder buttons, and an AoE super attack that you need some time to build. And sure, Iron Man can fly, Cap is using his shield, Black Widow has guns and Hulk can throw large chunks of concrete around, but there's not much variety in the combat system compared to the finest superhero games out there like Batman: Arkham Knight and Marvel's own Spider-Man.
The visuals were also not quite as polished, but it's important to keep in mind that we were looking at an early build of the game, set at the very beginning of the campaign.
It's not clear how Avengers will shape up in the end, but what we have seen at E3 this year was uninspiring: generic enemies to kill, a boss with a fat health bar to take down, and a lot of QTE-filled cutscenes with somewhat pretty explosions.
There are rumors that the game will actually be focused on co-op gameplay like Destiny and The Division 2, which might explain weak single-player, but do we really need another "looter shooter" in our lives?
Marvel's Avengers is scheduled to release on May 15, 2020 for PlayStation 4 and Xbox One.
What do you think? Interested in the Avengers game? Let us know down below in the comments or carry the discussion over to our Twitter or Facebook.
Editors' Recommendations:
Follow us on Flipboard, Google News, or Apple News