Elder Scrolls Online is introducing dragons and changing how racial skills work
You're not going to have any "fus-ro-dah" shouts to help you out this time.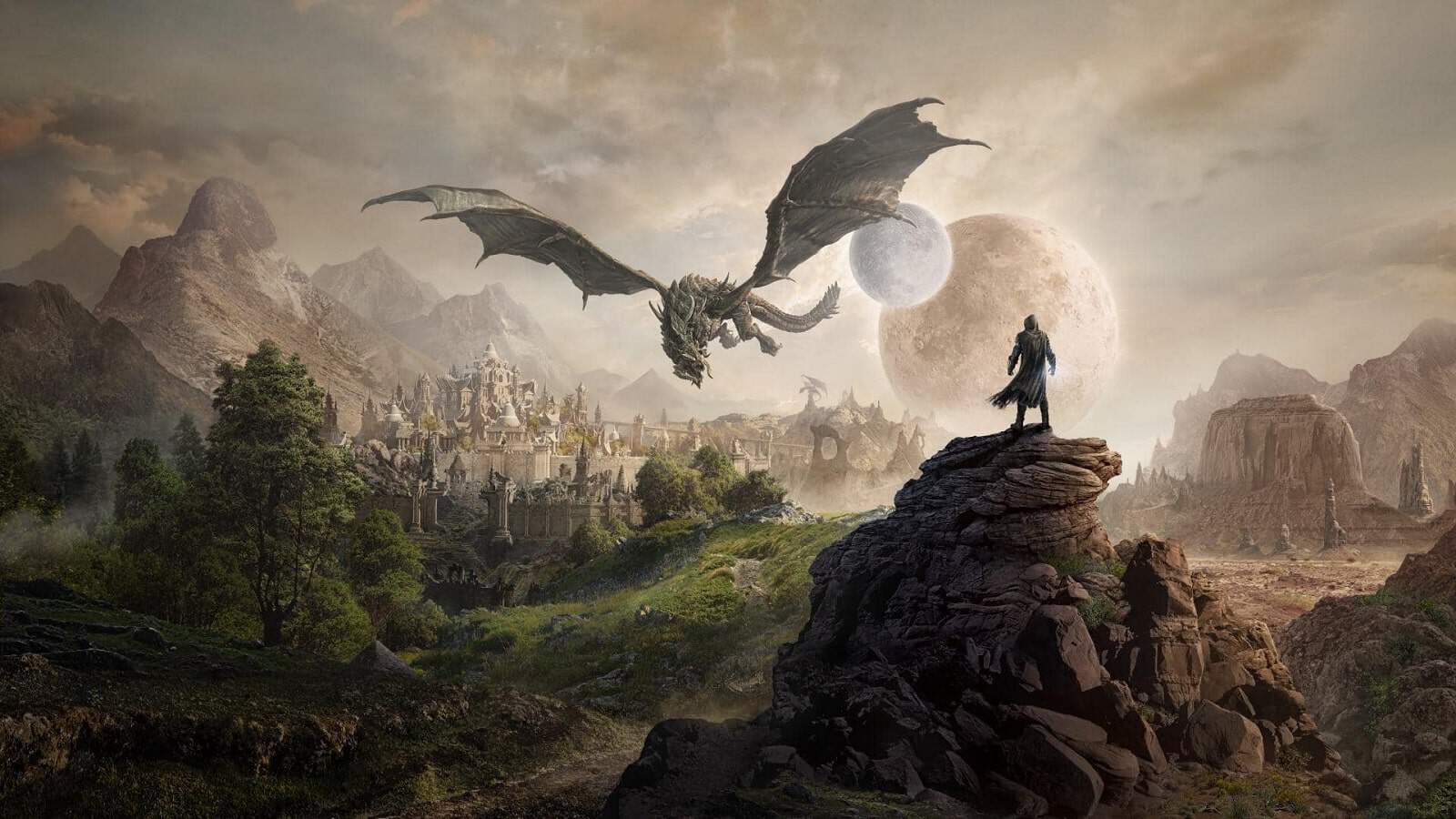 I play a fair amount of games for work and whatnot, but I usually have a couple games that I fill my free time with. Elder Scrolls Online is one such game. Typically, I play with a few buddies and we enjoy the game for what it is, and I don't treat it as a job.
So when Bethesda and Zenimax started hinting at freaking dragons coming to the world of ESO, you know my interest was piqued. Since the days of Skyrim, I've yearned for dragons in the massive multiplayer that is Elder Scrolls Online. While not a loremaster by any means, I assumed that we would never see them as the timelines didn't seem to add up.
Turns out, I was wrong.
Dragons and ESO in 2019
During a Twitch stream earlier this week, the team behind the game broke down what to expect in 2019, as well as showed a look at the dragons that would be entering the game. In addition to dragons, ESO will introduce a new class, the Necromancer, this year, as well.
Called "The Season of the Dragon," it will contain four different updates throughout the year. The first, a dungeon DLC called Wrathstone, will feature two new dungeons, new armors sets, and some changes to how racial skills work in the title.
Then, in June, we'll see the full-blown Elsweyr expansion that takes us to the land of Khajiit and introduces us to more types of Khajiit, a new place to explore, and obviously, dragons.
After that, we'll get getting two more unannounced DLCs, with the only information being that one is a dungeon DLC and the other is an additional story DLC.
Class changes in Elder Scrolls Online
To get a full rundown, check this out, but basically, instead of basing racial buffs like health, stamina, and magicka on percentages,  they will be flat buffs that are not dependant on how you've built your character.
This should prove to be interesting (and better, in my opinion), but for some, this means spending real money to change classes to give their characters "best in slot" capabilities. Luckily, they will be giving players a free race change token when the changes roll out on the Public Test Server.
Personally, with how many people have 8+ max level characters, I would think it would be better received if the company offered additional tokens (either free or heavily discounted), but we'll see what happens in the coming weeks.
Also, quick plug, if you haven't tried out Elder Scrolls Online and have been looking for an MMO that can be played casually or hardcore, this one is definitely worth a shot. Not only is the world huge, but it is interesting, and generally speaking, has one of the best gaming communities I've come across in quite a while.
Are you playing ESO? Excited for dragons? Let us know down below in the comments or carry the discussion over to our Twitter or Facebook.
Editors' Recommendations:
Follow us on Flipboard, Google News, or Apple News