Facebook revamps Notes to take on Medium
The new, redesigned Notes is set to establish a new long-form publishing platform on a par with Medium.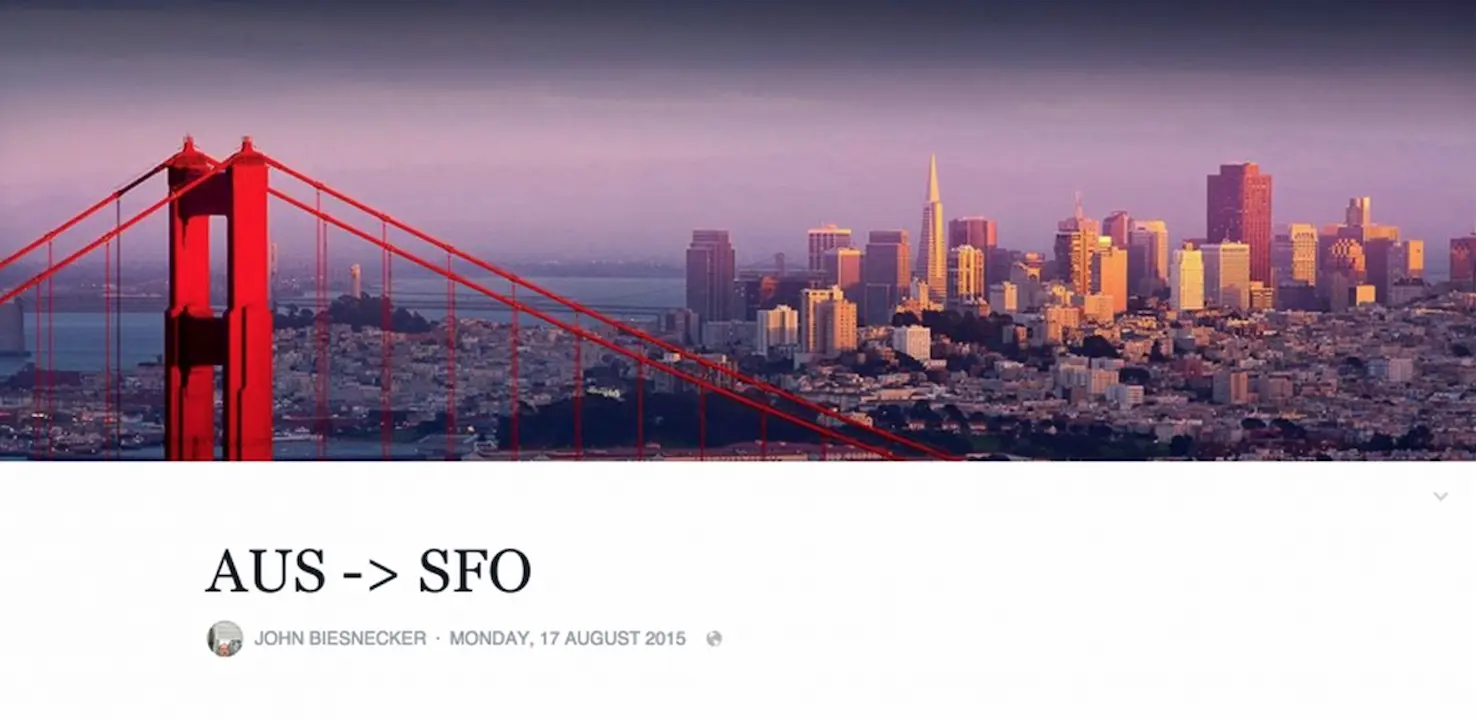 Facebook has been introducing itself into the publishing industry over the past few months. If that wasn't clear enough, now they are updating their old –ahem, really old– Notes feature.
All-time Facebook users will remember Notes as the basic word-processing tool that people used to use to overcome the character limit that was imposed on normal posts—yes, there was a character limit! As the character limit kept weakening –from 160 characters to 60,000 characters now since November 2011– people stopped needing Notes, and so it was all together neglected.
For the past few days, Facebook has been testing the new Notes with a limited pool of users. Like many others, I personally never used Notes and it took me a while to find it. If you click on your profile and then go to the more More tab and select Notes, you'll get to this page. Of course, I'm not one of the few people that have access to testing Facebook's latests updates, so my Notes tool was the old, useless one.
Here's how a note looks currently—nothing that makes it stand out from a post.
So why is Facebook updating Notes?
Filling newfound gaps
We've seen it recently with Facebook Mentions, its new live streaming tool for celebrities to stay in touch with their fans. Facebook is tackling other social media platforms that are creating new gaps in the market. With Mentions, Facebook is battling Periscope and Meerkat; with Notes, the enemy has to be Medium. Just by looking at the new Notes redesign, it is clear.
Here's how a note will probably look like in the future. The new design was first discovered by Facebook user John Biesenecker
And if you're still not convinced, here's how Medium defines itself:
"a new place on the Internet where people share ideas and stories that are longer than 140 characters and not just for friends."
This doesn't sound very different to what a Facebook spokesperson told Mashable:
"We're testing an update to Notes to make it easier for people to create and read longer-form stories on Facebook."
It's also worth pointing out that Notes by default are published publicly, unless you modify the privacy setting to only share it with your friends. Regardless, this doesn't mean that Facebook won't struggle to grow out of its tightly connected cocoon where your mother reads your latest posts. Medium doesn't have that problem because it was born as an open network where articles have a more disseminated feel. We will have to wait and see what's Facebook's next move.
Notes is currently under experimentation and there has been no statement from Facebook as to when it will be officially released to all users.
Follow us on Flipboard, Google News, or Apple News