Buyer gets fake iPhone 15 Pro Max straight from Apple's online store
A UK buyer received a fake iPhone 15 Pro Max after ordering directly from Apple.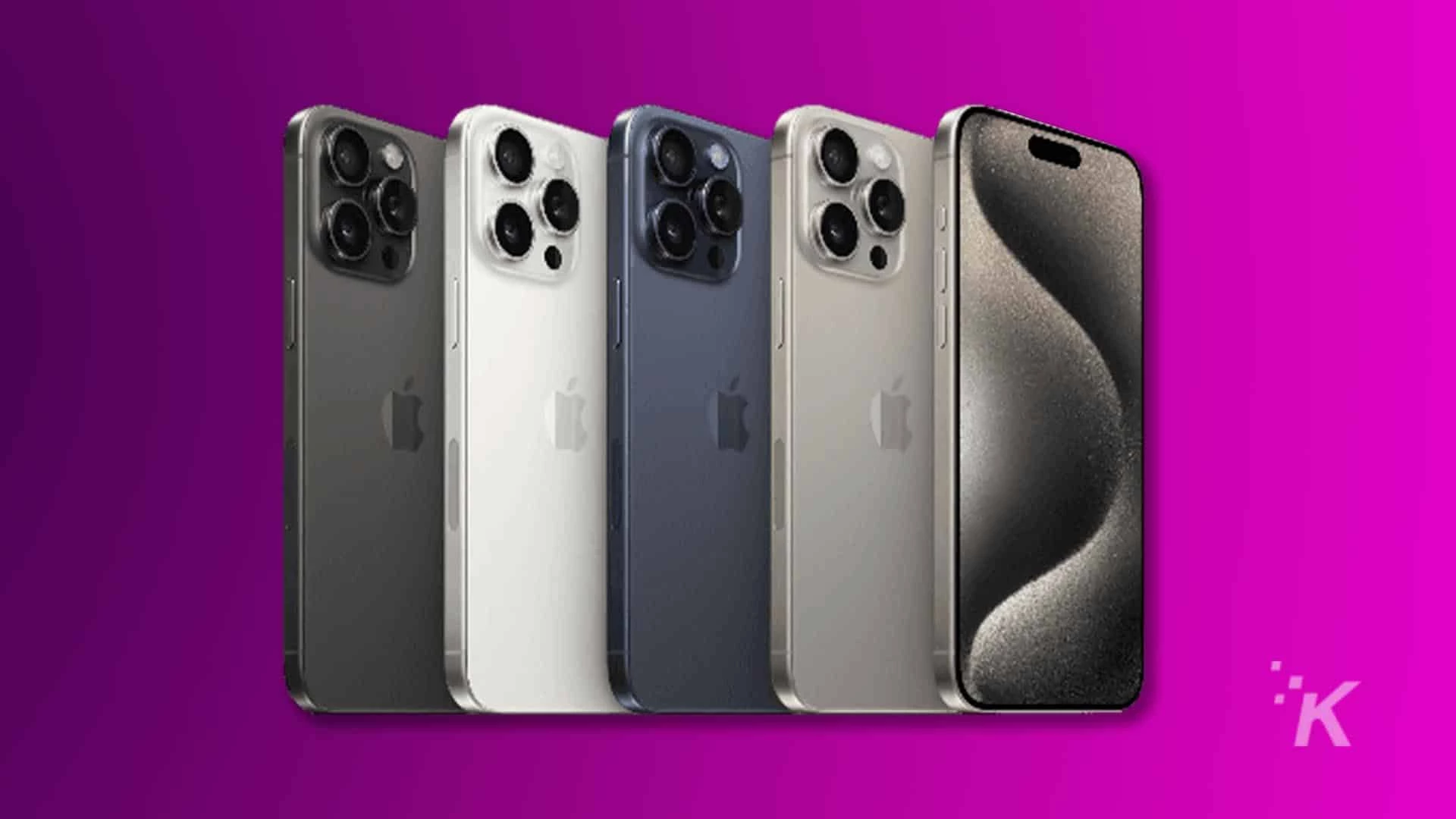 Delivery scams are nothing new, but in the most bizarre 2023 delivery scam, a UK resident was left speechless after receiving the shipment of a fake iPhone 15 Pro Max, which they ordered directly from Apple's website. 
It's pretty shocking, but delivery scams have become quite common. However, this one made the headlines as it happened even after ordering directly from Apple, which raises concerns.
The buyer went straight to Reddit to share their experience and has even reported receiving all delivery confirmation emails from Apple and tracking details from delivery partner Dynamic Parcel Distribution (DPD).
Was it really a fake iPhone 15 Pro Max?
So, after unboxing the supposed iPhone 15 Pro Max, the buyer immediately realized that something was off.
The buyer first noticed the installed protector on the screen, which made them wonder if Apple had accidentally sent a return unit.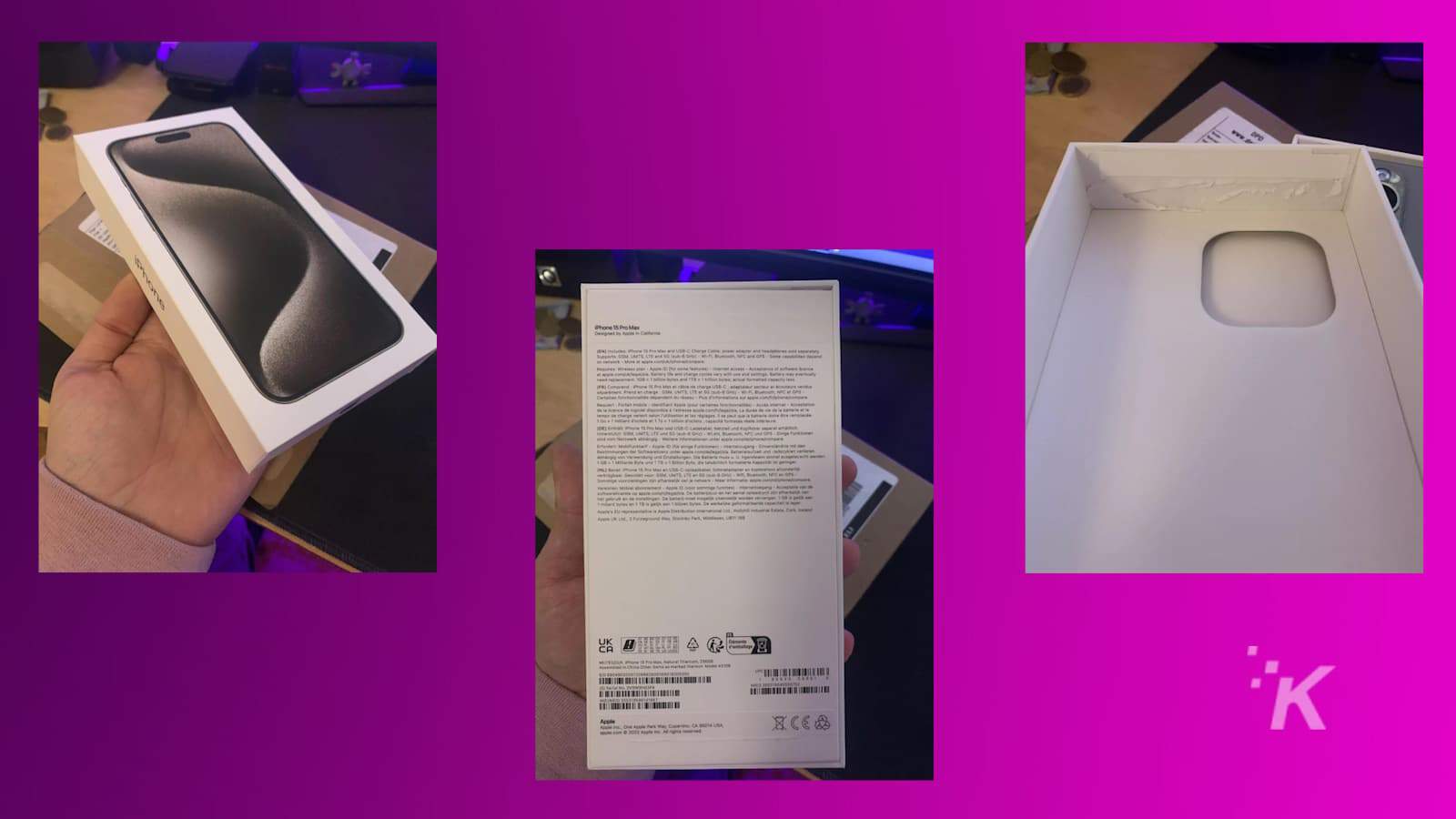 However, upon further investigation, the buyer soon realized that was not the case. The buyer stated,
The next thing I notice when I turn it on, the screen isn't right, it lights up the black area in a way that is clearly not OLED, and the bottom has a chin, which suggests this is not correct for the phone.
After that, the buyer switched on the phone, and surprise, surprise! He faced an extremely poor setup process, and they concluded that the device that came officially from Apple was indeed fake.
I immediately clocked that it was an Android device in a skin. It may have convinced my grandad, but I could tell very quickly (especially when I saw actual Android toasts popping up in some cases).
The phone even has pre-installed apps like TikTok, Facebook, and YouTube, further indicating that it was a fake iPhone 15 Pro Max.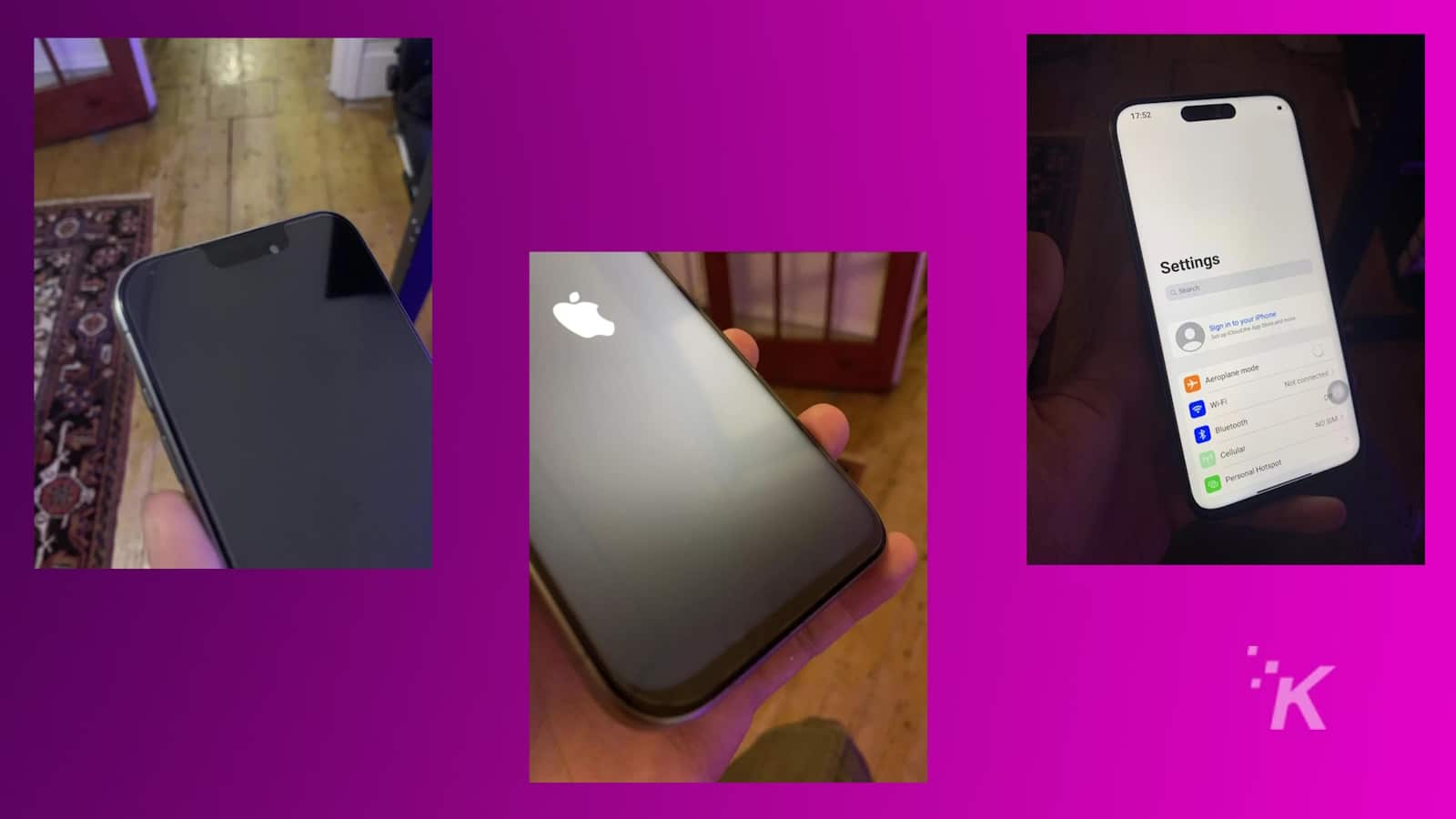 Thankfully, the buyer did not log on with their Apple ID and avoided setting up Apple Wallet on the fake unit. Otherwise, the fake iPhone manufacturers could have stolen their personal and financial information.
Now, this is an improbable situation. However, it indicates that anything can happen when purchasing from e-commerce platforms, but Apple is known for secure deliveries.
So, there was clearly some security negligence between Apple shipping the phone and the person receiving it.
In the end, the buyer had to file a support ticket with Apple, and thankfully, the company has promised they'll get back to them soon.
The whole team at KnowTechie recommends that our readers exercise caution during online ordering.
Have any thoughts on this? Drop us a line below in the comments, or carry the discussion to our Twitter or Facebook.
Editors' Recommendations:
Follow us on Flipboard, Google News, or Apple News