Fitness Boxing for the Nintendo Switch punches its way to the Nintendo eShop
Kick! Punch! It's all in the mind.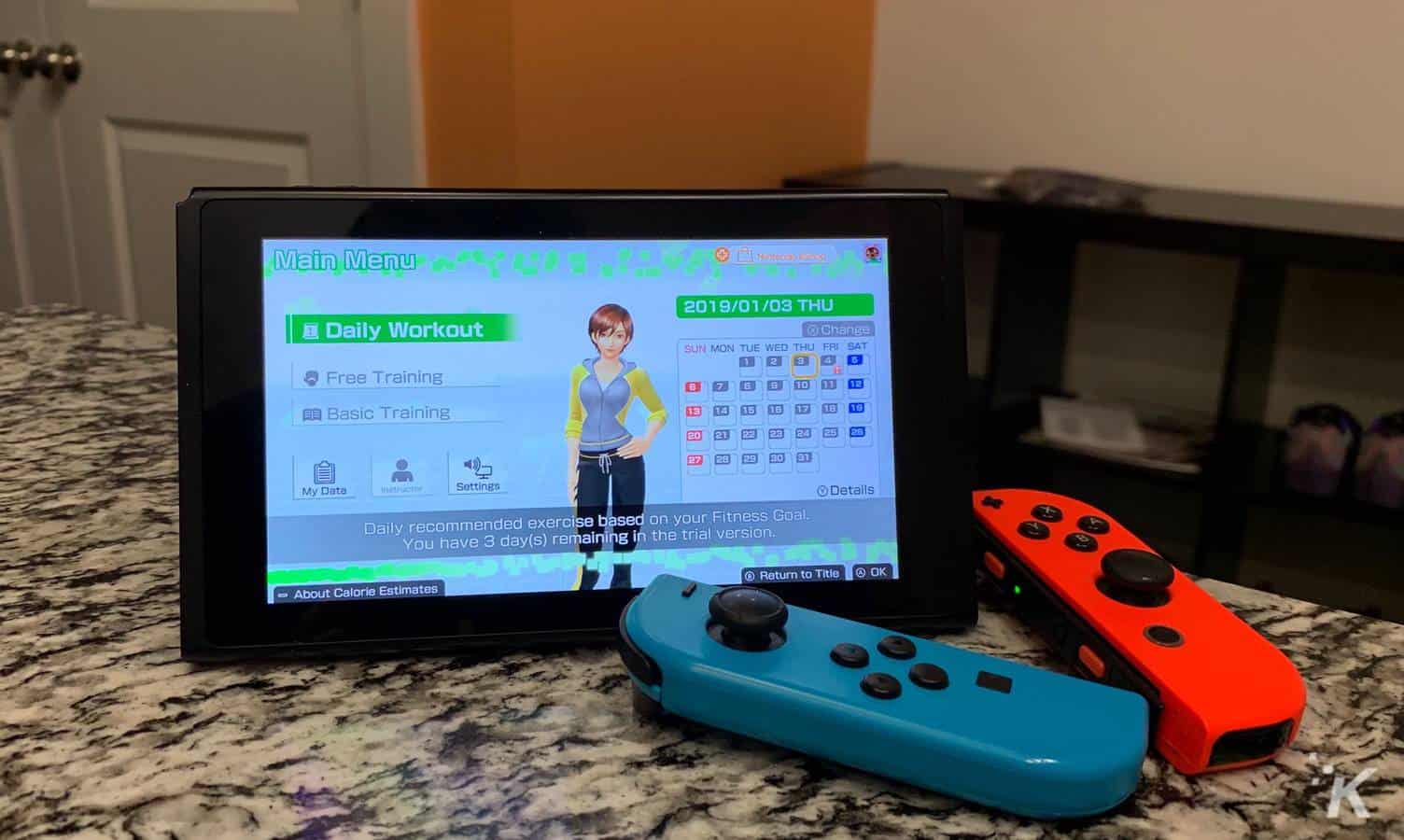 While we still wait for a worthy successor to Wii Fit, Nintendo is dropping a new fitness-based game this week on its Nintendo Switch virtual eShop.
Called Fitness Boxing, the title is available now as a demo and will be fully released tomorrow, January 4, and feature 20 different songs to punch your way through.
More about Fitness Boxing for the Nintendo Switch
Just in time for those New Year resolutions, Fitness Boxing will feature 20 instrumental versions of 'popular songs' from the mid-to-late 2000s and while it's good to see that the game is using licensed beats, it would have been nice to actually get some lyrics, as well. I understand it from the training point of view, but it's a bit of a letdown. A toggle option would have been nice.
The game will feature various workout modes and different intensities, as well as co-op play. With that, you and a partner can each use a Joy-Con controller or, if you have them, each use two sets.
In addition to tandem workouts, you can also compete against each other in a boxing match of sorts that has you timing the appropriate jabs, upper-cuts, and dodges.
Customization in Fitness Boxing
In addition to the 20 songs that you unlock as you progress, you'll also unlock customization items that you can add to your trainers. It's a small touch, but for those of us that like to see that we are progressing, it is a nice touch.
Will there be enough in Fitness Boxing to keep players playing? Well, that will truly depend on the person. If getting in better shape and improving your health is a priority, from my short time with the demo, this game could definitely hold your attention. With the various workout lengths, modes, and included fitness calendar to help you see and track your progression, the purchase price will definitely be worth it to some.
If you're just looking for a new rhythm game, however, it might be best to look elsewhere.
---
Fitness Boxing is available now for demo and will be fully available tomorrow, January 4, for $49.99.
---
What do you think of Fitness Boxing? Is this something you'll pick up? Let us know down below in the comments or carry the discussion over to our Twitter or Facebook.
Editors' Recommendations:
Follow us on Flipboard, Google News, or Apple News